Jewish Book Carnival is the rotating monthly roundup of Jewish book-related blog posts around the web. Jewish Book Council is pleased to host September's Carnival—right in the middle of the Jewish holidays!
Libi Astaire reviews A Damaged Mirror by Yael Shahar: "A Damaged Mirror: A Story of Memory and Redemption is not your usual Holocaust memoir. Neither is it your usual book about teshuva (repentance). But by raising questions about the responsibility of memory and the possibility of forgiveness for crimes too horrible to contemplate, it takes us on profound journey especially appropriate for the upcoming Days of Awe and Repentance."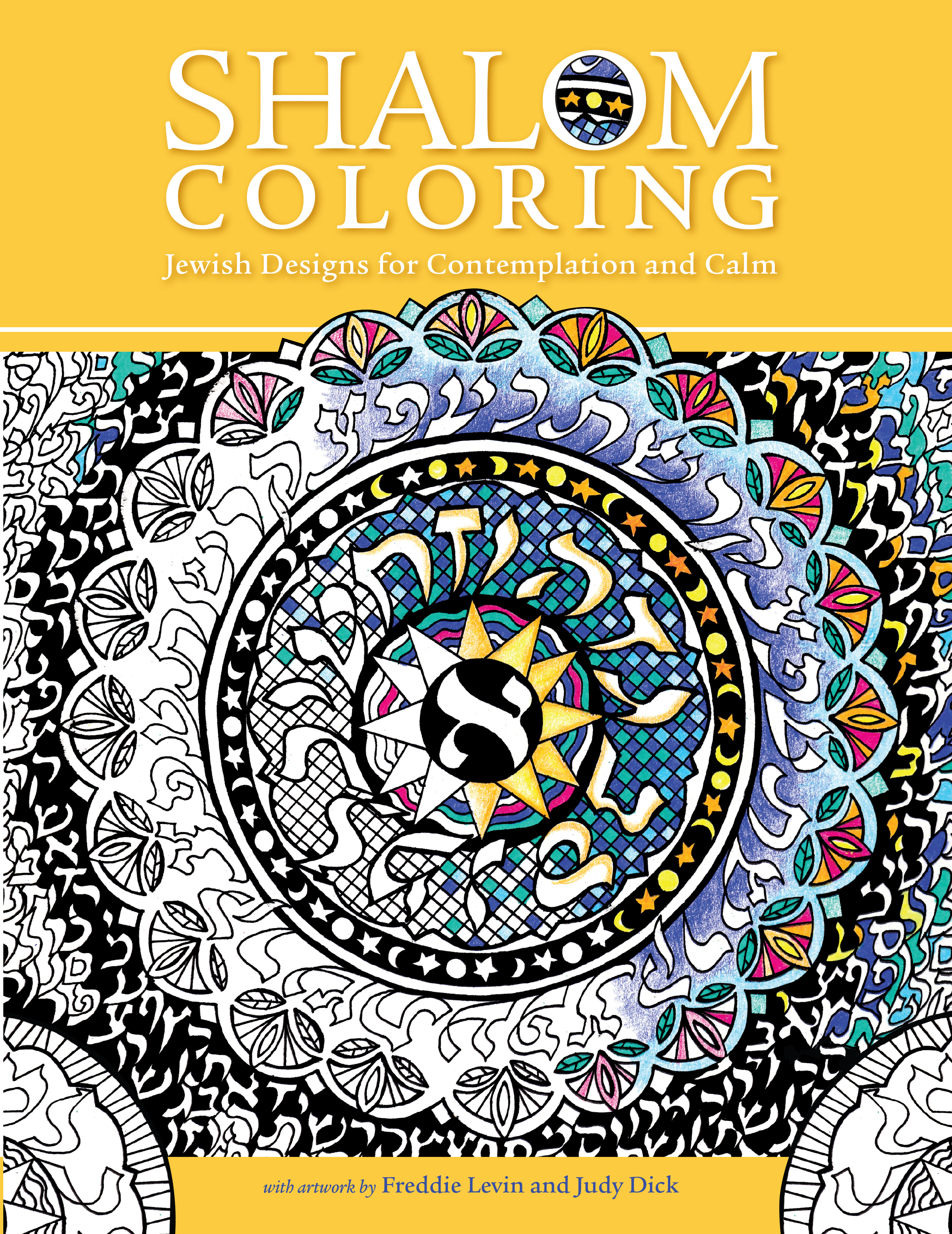 The coloring craze hits the Jewish world: Behrman House encourages you—yes, you—to "color your way to calmness" with a free page from Shalom Coloring, a Jewish spirituality coloring book for adults, just in time for Rosh Hashanah.
Over at Book Q&As with Deborah Kalb, Deborah chats with Karen Gooen, the self-published author of Searching for Bubbe Fischer: The Path to Mah Jongg Wisdom, about her writing process and the history and appeal of Mah Jongg among American Jewish women.
Lori M. Writings muses on the literary theme of art stolen in wartime and the restoration of such works to their original owners, comparing Anne Marie O'Conner's The Lady in Gold: The Extraordinary Tale of Gustav Klimt's Masterpiece, Portrati of Adele Block-Bauer and The Girl You Left Behind by Jojo Moyes, a novel of one family's World War I survival and the painting they fight to recover.
The Fig Tree Books blog emphasizes the importance of revisiting American Jewish literary classics and offers an example: a new review of Laura Z. Hobson's Gentleman's Agreement.
On My Machberet, Erika Dreifus recommends Einat Wilf's Winning the War of Words: Essays on Zionism and Israel.
Over at A Damaged Mirror, Yael Shahar reviews Libi Astair's The Moon Taker: "The Moon Taker takes us out of the sitting room and into the lives of some of Libi Astaire's more colorful characters. The book's narrator is a 14 year-old pickpocket known to his friends and accomplices as General Well'ngone, the right-hand man of the self-styled Earl of Gravel Lane."
A Jewish Grandmother reviews The Blind Angel by Tovia and Joshua Halberstam.
Barbara Krasner at The Whole Megillah chats with picture book author Linda Elovitz Marshall about her new book, Talia and the Very YUM Kippur.
Hope springs eternal at Life Is Like a Library with some picks for Elul reading.
Heidi Estrin at The Book of Life features two Jewish "foodie" books, Spiritual Kneading Through the Jewish Months and Jewish Soul Food.
The Association of Jewish Libraries announces its book discussion title: The Wayward Moon by Janice Weizman. The discussion will be held virtually on October 18.
Rabbi Johnny Solomon shares his books of interest.
Related Content: