Bruce Jay Fried­man shares the inspi­ra­tion behind his lat­est book, The Peace Process: A Novel­la and Sto­ries as a Vis­it­ing Scribe this week on The ProsenPeo­ple.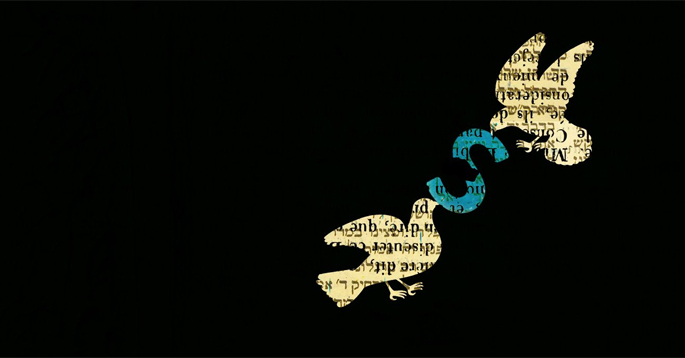 Where do sto­ries come from? A whim, an impulse, an obser­va­tion. Some sto­ries sim­ply ​"hap­pen," alight on the shoul­der, like a but­ter­fly. A man, on the night of his hon­ey­moon, meets a woman and real­izes that he's tak­en the wrong bride. A free­way dri­ver hears the radio announc­er say that there have been 800 Labor Day fatal­i­ties, which is close to the record. He yearns for the record to be bro­ken. Yet anoth­er man helps an elder­ly woman home in the rain, and feels an irre­sistible urge to snatch a dia­mond pen­dant from her neck.
Some sto­ries arise from volu­mi­nous read­ing, oth­ers from sim­ply wak­ing up in the morn­ing and going about one's busi­ness. In the lives of each of us, there will always be some­thing that is unusu­al, that isn't quite right. Most shrug it off; the writer pounces.
Once, in Jerusalem, at the King David Hotel, I was approached by an Arab room ser­vice atten­dant who begged me to help him escape from Israel so he could attend his brother's wed­ding in Kew Gar­dens, Queens. I couldn't help him, but the brief encounter stayed with me, and became the seedbed of my new book, The Peace Process. William Klein­er suf­fers a near-death acci­dent in Jerusalem. An Arab, Mah­moud, res­cues him, oblig­at­ing Klein­er to arrange for and to join him in his escape to Queens. Through­out their tor­tur­ous jour­ney, the two fight, embrace, infu­ri­ate one anoth­er, and strug­gle for some mutu­al under­stand­ing. In many ways, their dilem­ma exem­pli­fies the actu­al diplo­mat­ic peace process, as it groans along in the Mid­dle East. The book, if the author is per­mit­ted to say so, is mad­den­ing­ly funny.
Bruce Jay Fried­man is a nov­el­ist, short sto­ry writer, play­wright, mem­oirist, and screen­writer, wide­ly con­sid­ered one of the finest black humorists of Amer­i­can literature.
Relat­ed Content:
Bruce Jay Fried­man lived in New York City. A nov­el­ist, short sto­ry writer, play­wright, mem­oirist, and screen­writer, he was the author of nine­teen books, includ­ing Stern (1962), A Moth­er's Kiss­es (1964), The Lone­ly Guy's Book of Life (1978), and Lucky Bruce: A Lit­er­ary Mem­oir (2011). His best-known works of stage and screen include the off-Broad­way hit Steam­bath (1970) and the screen­plays for Stir Crazy (1980) and Splash (1984), the lat­ter of which received an Acad­e­my Award nom­i­na­tion. As edi­tor of the anthol­o­gy Black Humor (1965), Fried­man helped pop­u­lar­ize the dis­tinc­tive lit­er­ary style of that name in the Unit­ed States and was wide­ly regard­ed as one of its finest prac­ti­tion­ers. Accord­ing to the New York Times, his prose is ​"a pure plea­sure machine."