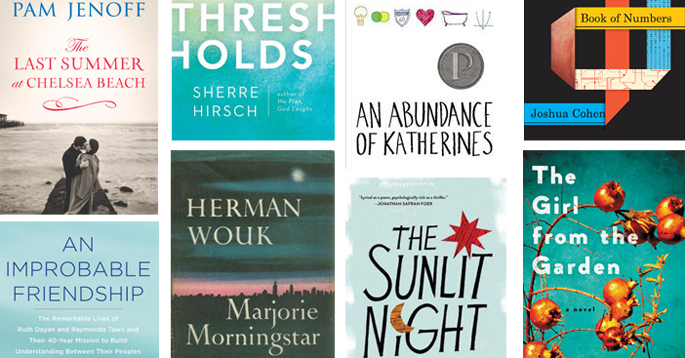 Post­ed by Arie Monas
Read what the staff of the Jew­ish Book Coun­cil has been read­ing for the month of August!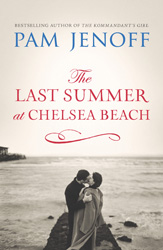 Mimi
"This month, I'm read­ing The Last Sum­mer at Chelsea Beach by Pam Jenoff. I've read all her oth­er books and I enjoy her style of writ­ing. I'm in the begin­ning of the book so I don't have too much to say. It takes place in WWII, which is inter­est­ing to me. It's a well-writ­ten book. I rec­om­mend it to peo­ple who like the time peri­od of WWII."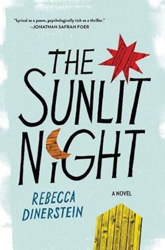 Bec­ca
"The Sun­lit Night by Rebec­ca Din­er­stein is about two Jew­ish New York­ers, a 21-year-old woman from Man­hat­tan and a Russ­ian born boy who has recent­ly grad­u­at­ed high school. They both find them­selves in Nor­way in the sum­mer­time. The nights there are unusu­al. The sun doesn't full set, which leaves a beau­ti­ful scenery. The author does a great job of incor­po­rat­ing beau­ti­ful imagery into a very read­able plot­line. I def­i­nite­ly rec­om­mend it to everyone."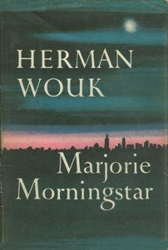 Miri
I'm read­ing Mar­jorie Morn­ingstar by Her­man Wouk. It's a book about a young girl com­ing of age in the 1930's. I'm re-read­ing it because it's inter­est­ing to see the dif­fer­ences between young adults now and then.
Nat
"I'm read­ing two books this month. The first one is Book of Num­bers by Joshua Cohen. It's an absorb­ing, mind-bend­ing nov­el that has caused me to miss my sub­way stop more than once! Cohen plays with sci­ence fic­tion, tech­nol­o­gy, and per­son­al iden­ti­ty in his sig­na­ture engross­ing, thor­ough­ly Jew­ish-post­mod­ern voice.
"The sec­ond book is Ongo­ing­ness: The End of a Diary by Sara Mongu­so. As some­body who has also jour­naled for many years, Monguso's reflec­tions on her own diaries tru­ly res­onate with me."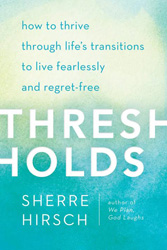 Suzanne
"I'm read­ing Thresh­olds: How to Thrive Through Life's Tran­si­tions and to Live Fear­less­ly and Regret-Free by Sherre Hirsch. Hirsch talks about how we all have times of tran­si­tions. She says that we have many in our lives and need to find a new way of ​"think­ing, feel­ing and being." Being a par­ent, watch­ing my last child go to a far way col­lege and the real­i­ty of becom­ing an emp­ty nester, is one of those thresh­olds of my life. Hirsch's book gives us the tools to help cross those thresh­olds both major and minor and to be strong as we go from one room in our lives to the next."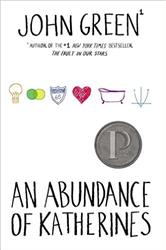 Evie
"One of Green's less­er known books, An Abun­dance of Kather­ines, is an excit­ing adven­ture of a road trip to nowhere — where friend­ships are test­ed and lim­its are bro­ken. A book that gives us the real­iza­tion that there is free­dom in not hav­ing all the answers."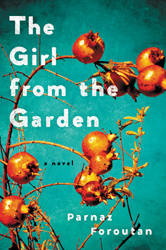 Nao­mi
"Hav­ing recent­ly enjoyed a live­ly Per­sian Shab­bat din­ner in LA, I've tak­en a dive into some of the incred­i­ble sto­ries that focus on the Per­sian Jew­ish com­mu­ni­ty. Of par­tic­u­lar note is this recent­ly pub­lished nov­el by JBC Net­work author Par­naz Foroutan set in in ear­ly twen­ti­eth-cen­tu­ry Iran and con­tem­po­rary LA. The Girl from the Gar­den is Foroutan's debut nov­el and focus­es on fam­i­ly legacy."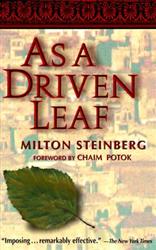 Car­olyn
"This month, I'm read­ing As a Dri­ven Leaf by Mil­ton Stein­berg. This is an unbe­liev­able book and a must-read for every­one. If you haven't read it yet, I strong­ly rec­om­mend it."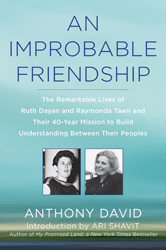 Joyce
"This month, I'm read­ing An Improb­a­ble Friend­ship by Antho­ny David. Antho­ny David's biog­ra­phy of Ruth Dayan and Ray­mon­da Taw­il is amaz­ing. He man­ages to tell each wom­an's sto­ry in her own voice against the back­drop of the his­to­ry they lived as Israel strug­gled to become a nation. They reveal heart­break­ing sto­ries that often con­flict with the sto­ries we have come to hold as true. And yet, through it all, these two women fight not only for self deter­mi­na­tion, but for the rights of all women. That they forged a friend­ship dur­ing those years of war is itself amaz­ing. That they fought to hold on to each oth­er and their shared vision for peace should give us all hope that their dream could become a reality."
Relat­ed Content: