Kim Brooks is the author of The House­guest: A Nov­el, out tomor­row from Coun­ter­point Press. She is blog­ging here all week as part of the Vis­it­ing Scribe series on The ProsenPeo­ple.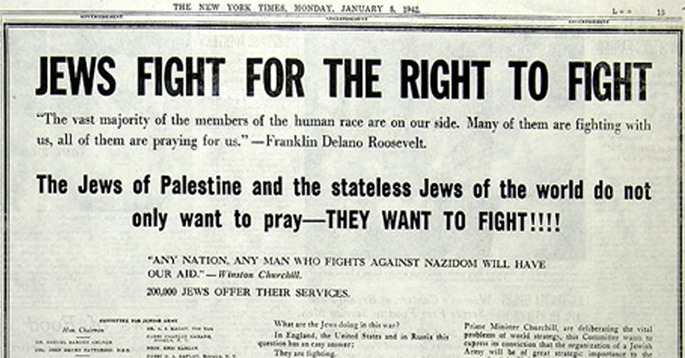 Most mod­ern con­cep­tions of his­to­ry America's involve­ment in World War II begins with the bomb­ing of Pearl Har­bor by the Japan­ese, and, cer­tain­ly from a mil­i­tary per­spec­tive, that is where the sto­ry — our part of the sto­ry — opens. Any­thing that came before that seems con­signed to triv­ia or AP His­to­ry-lev­el mis­cel­lany: the Lend-Lease Act; Amer­i­cans who fled to Cana­da in order to fight with the British in 1939 and 1940.
From a social stand­point, though, the war — and with it Germany's actions against Jews — has a much more com­pli­cat­ed pre­his­to­ry, as far as Amer­i­ca is con­cerned. That there was a sub­stan­tial part of the pop­u­la­tion that was resis­tant to Amer­i­ca hav­ing any­thing to do with the war (and the not-so-sub­tle anti-Semit­ic under­tones to that resis­tance) is hard­ly a secret. (Philip Roth's night­mare fan­ta­sia The Plot Against Amer­i­cadepicts this sen­ti­ment in extrem­is.) We know about the Amer­i­ca First move­ment, the iso­la­tion­ist pop­u­lar­i­ty of Charles Lind­bergh, the hate­ful radio ser­mons of the Detroit priest Father Coughlin.
Less known, how­ev­er, is that in Feb­ru­ary of 1939, twen­ty thou­sand mem­bers of an orga­ni­za­tion called the Ger­man Amer­i­can Bund — many wear­ing brown shirts — marched to a ral­ly at Madi­son Square Gar­den. Or that Con­gress and even Pres­i­dent Roo­sevelt flat­ly refused to make any efforts to allow Euro­pean refugees to reset­tle in the Unit­ed States. Or that The New York Times would not refer to vic­tims of Hitler's per­se­cu­tion as Jews but as ​"dis­placed per­sons." Or, as I found most strik­ing while doing research for my nov­el The House­guest, a series of full-page adver­tise­ments sup­port­ing a cam­paign for a Jew­ish army to assist in the war effort, appeared in the Times with ban­ner head­lines read­ing ​"Action, Not Pity — Can Save Mil­lions Now" or ​"This Is Strict­ly A Race Against Death."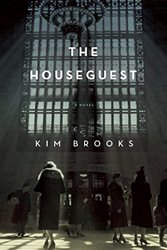 The House­guest takes place short­ly before Amer­i­ca was vio­lent­ly pulled into World War II. Two of its cen­tral char­ac­ters, an activist named Shmuel Spiro and a young rab­bi called Max Hoff­man, are to vary­ing degrees involved with the group who was respon­si­ble for those ads, the Com­mit­tee for a Jew­ish Army of State­less and Pales­tin­ian Jews. The Com­mit­tee real­ly did exist: they were Revi­sion­ist Zion­ists, who were inspired by the ear­ly Ukrain­ian Zion­ist Ze'ev Jabotin­sky. (Their sto­ry is told in some detail by the his­to­ri­an David Wyman in The Aban­don­ment of the Jews.)
Cer­tain­ly oth­er groups and indi­vid­u­als agi­tat­ed for any sort of Amer­i­can sup­port for Euro­pean Jews. Yet there was some­thing about the Com­mit­tee that I found com­pelling to a point where they forced their way into my novel's plot. They weren't unam­bigu­ous­ly hero­ic: their ranks were filled with mem­bers of the Irgun, the mil­i­tant group that ter­ror­ized Pales­tini­ans and tried to bomb the British out of Pales­tine. In a way that only height­ened their allure for me, though: not so I could craft an homage to the bombers of the King David Hotel but so that I could cap­ture the chaot­ic moral land­scape of this par­tic­u­lar moment in history.
To me, this for­got­ten group with ques­tion­able motives almost per­fect­ly sym­bol­izes the mat­ter of Amer­i­ca and its rela­tion­ship to Hitler's Jew­ish vic­tims before Pearl Harbor.
Kim Brooks is the per­son­al essays edi­tor at Salon and a grad­u­ate of the Iowa Writ­ers' Work­shop. The House­guest is her first novel.
Relat­ed Content:
Kim Brooks, the per­son­al essays edi­tor at Salon, is a grad­u­ate of the Iowa Writ­ers' Work­shop, where she was a Teach­ing-Writ­ing Fel­low. She has been award­ed fel­low­ships by the Mich­en­er-Coper­ni­cus Foun­da­tion, the Cor­po­ra­tion of Yad­do, and the Posen Foun­da­tion. Her sto­ries have been pub­lished in One Sto­ry, Glim­mer Train, The Mis­souri Review, and oth­er jour­nals; she has received four hon­or­able men­tions in the Best Amer­i­can Short Sto­ries series. Her essays have appeared in Salon, New York, and Buz­zfeed. Her mem­oir Small Ani­mals (Flatiron/​Macmillan) is forth­com­ing in 2017. The House­guest is her first novel.
Set­ting a Sto­ry in the Shell of a Rust Belt Boomtown