Pulitzer Prize and Nation­al Book Award win­ner C. K. Williams suc­cumbed to mul­ti­ple melanoma yes­ter­day at the age of 78. One of Amer­i­ca's great­est poets of the turn of the twen­ty-first cen­tu­ry, Williams built his renown on deep social con­scious­ness and envi­ron­men­tal aware­ness. Com­pos­ing, cri­tiquing, and trans­lat­ing into his sev­en­ties, Williams remained con­stant in the moral ded­i­ca­tion espoused through­out his work— includ­ing his last col­lec­tion of poet­ry, pub­lished only four years ago: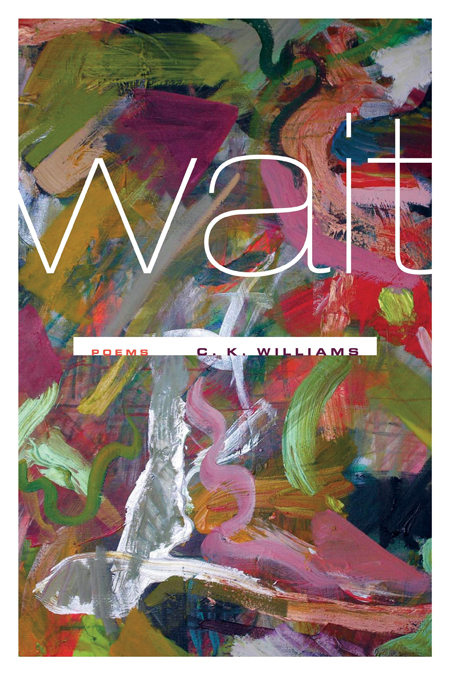 The tit­u­lar poem to Wait: Poems was pub­lished by the Poet­ry Foun­da­tion in 2009 and can be read in their online archives, but it is only a glimpse of the strength of the 2011 Nation­al Jew­ish Book Award-win­ning col­lec­tion — or Williams's oeu­vre as a whole.
Do I need for­give­ness for my depres­sion? My being depressed like a Jew?
All right then: how Jew­ish am I? What por­tion of who I am is a Jew?
I don't want vague def­i­n­i­tions, qual­i­fi­ca­tions, here on the bridge of the Jew.
I want cer­tain­ty, sci­ence: every­thing you are, do, think; think, do, are,
is pre­cise­ly twen­ty-two per­cent Jew­ish. Or six-and-a-half. Some nice prime.
Your suf­fer­ing is Jew­ish. Your resis­tant, resilient plea­sure in liv­ing, too,
can be tracked to some Jew on some bridge on page some­thing or other
in some city, some vil­lage, some shtetl, some fes­ter­ing shvitz of a slum,
with Jews with black hats or not, on their under­shirts fringes or not.
— from ​"Jew on Bridge" by C. K. Williams, Wait: Poems, 2011
Nat Bern­stein is the for­mer Man­ag­er of Dig­i­tal Con­tent & Media, JBC Net­work Coor­di­na­tor, and Con­tribut­ing Edi­tor at the Jew­ish Book Coun­cil and a grad­u­ate of Hamp­shire College.