Recent­ly invit­ed to speak at South Africa's first-ever fes­ti­val of Jew­ish lit­er­a­ture, The Row­ing Les­son author Anne Lands­man shares the sto­ry of her vis­it and the dis­cov­er­ies she made there as part of the Vis­it­ing Scribe series here on The ProsenPeo­ple.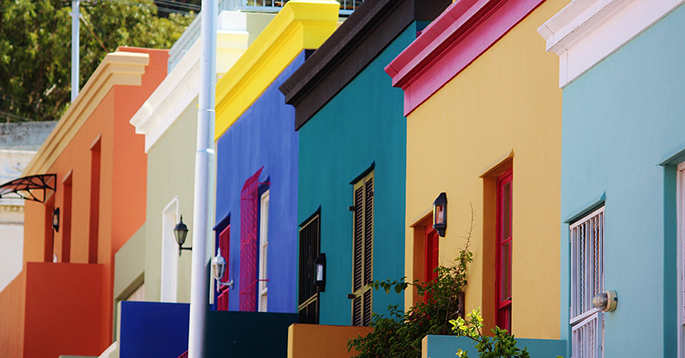 (Read Part I of the essay here.)
In Cape Town, one is nev­er too far from the caw­ing of sea gulls and the brac­ing scent of sea spray, with Table Moun­tain and the peaks sur­round­ing it pre­sid­ing over the human activ­i­ties in the city below. The splen­dor of the nat­ur­al envi­ron­ment, so close to the build­ings and high­ways, so inter­wo­ven in the fab­ric of every­day life, is ever-present, and I could not help bring­ing this aware­ness to the com­mu­ni­ty cen­ter on the bril­liant­ly sun­ny morn­ing of the fes­ti­val. Peo­ple milled about a cen­tral court­yard wait­ing to enter the var­i­ous venues. Days ear­li­er, all 650 tick­ets to the fes­ti­val had been sold out and there was a dis­cernible hum of antic­i­pa­tion and excite­ment in the crowd.
There was some­thing for every­one on the pro­gram: a range of offer­ings for adults as well as pro­gram­ming for young chil­dren and teens, which includ­ed child­care for the very youngest attendees.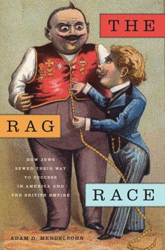 Kevin Bloom spoke to John Matis­son about the impact of South Africa's Jew­ish jour­nal­ists; Nechama Brodie gave a talk about slav­ery in the Cape; Den­nis Davis, in con­ver­sa­tion with John­ny Cope­lyn, dealt with the ques­tion of whether unions real­ly influ­enced the char­ac­ter of South Africa's democ­ra­cy. The indomitable Albie Sachs, famous for his anti-apartheid activism which cost him an eye and an arm in a car bomb­ing in Maputo in 1988, spoke to Ruth Car­ne­son about sur­viv­ing child­hood trauma.
Jew­ish top­ics were dis­cussed by aca­d­e­mics includ­ing Steven Rob­bins, author of Let­ters of Stone, a heart­break­ing Holo­caust fam­i­ly mem­oir; Adam Mendel­sohn, author of The Rag Race: How Jews Sewed Their Way to Suc­cess in Amer­i­ca and the British Empire; as well as a pan­el that dealt with the sto­ries of Jew­ish coun­try com­mu­ni­ties across Africa. Tony Leon, the politi­cian who served as leader of the Demo­c­ra­t­ic Alliance, South Africa's oppo­si­tion par­ty, from 1999 to 2007, addressed Zion­ism head on, and how it is under­stood in the world right now.
On the lit­er­a­ture end of things, Kari­na Szczurek, André Brink's wid­ow and a gift­ed writer in her own right, shared her pas­sion­ate under­stand­ing of South Africa's Jew­ish Nobel Lau­re­ate, Nadine Gordimer. Avi­va Laskov spoke to how writ­ers from dif­fer­ent lan­guage back­grounds added their voic­es to Israel's lit­er­ary tra­di­tion. Poet­ry and oth­er forms of writ­ing were cov­ered togeth­er with Span­ish dance, Yid­dish the­ater, moth­er­hood, food, cryp­tic cross­word puz­zles, and ath­let­ic sports. Theodore Yach, the marathon swim­mer who recent­ly com­plet­ed his 100th ocean swim from Robben Island to Blou­berg, Cape Town — a shark-infest­ed, icy cold ordeal of almost 5 miles — explained how he pre­pares men­tal­ly and phys­i­cal­ly for the challenge.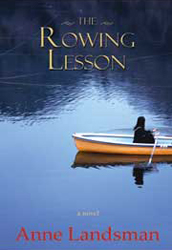 I spoke too, describ­ing what went into the writ­ing of my nov­els, how each book grew out of a dif­fer­ent phase in my life. For some­one who has lived so far away for so long, it was a great thrill to iden­ti­fy deeply famil­iar faces in the crowd, and to be seen and heard by those who have known me since I was a child. In the Q&A ses­sion, I was moved by the thought­ful ques­tions that were asked, as well as a humor­ous anec­dote an audi­ence mem­ber told about my late father, on whom my nov­el The Row­ing Les­son is based.
Lat­er in the day, I was on a pan­el dis­cussing what makes a book Jew­ish with Rab­bi Sam Thur­good, Den­nis Davis, and Mar­cia Leve­son. I was excit­ed to be in the com­pa­ny of Den­nis Davis, a bril­liant and com­pelling law pro­fes­sor (and now a High Court judge) whom I had heard speak at anti-Apartheid gath­er­ings when I was a stu­dent in the late ​'70s; Mar­cia Leve­son, a for­mer Uni­ver­si­ty of the Wit­wa­ter­srand Eng­lish pro­fes­sor who pub­lished Peo­ple of the Book: Images of the Jew in South African Fic­tion, 1880 – 1992; and Rab­bi Sam Thur­good, the Rab­bi of Beit Midrash Morasha, who recent­ly cre­at­ed a sig­nif­i­cant and inspir­ing library of Jew­ish books there. We had a spir­it­ed debate about how nar­row or broad the def­i­n­i­tion should be, in which I found myself argu­ing for inclu­siv­i­ty, for the term to accom­mo­date as wide a range of Jew­ish expe­ri­ence as possible.
I came away from Cape Town's Jew­ish Lit­er­ary Fes­ti­val with a sense of pride at the vibran­cy of this small com­mu­ni­ty, and the high lev­el of par­tic­i­pa­tion of its mem­bers in a com­plete­ly new endeav­or. There was clear­ly a thirst for intel­lec­tu­al engage­ment and a desire to hear a wide range of voic­es reflect­ing the full panoply of Jew­ish life. On a per­son­al lev­el, I was touched over and over again by the peo­ple I knew, both those who spoke as well as those who attend­ed. After so many years away, I found myself com­plete­ly at home.
Anne Lands­man is the author of The Row­ing Les­son, a 2009 final­ist for the Sami Rohr Prize for Jew­ish Literature.
Relat­ed Content: