Ear­li­er this week, Debra Spark wrote about meet­ing Adin Stein­saltz. She will be blog­ging here all week for Jew­ish Book Coun­cil and MyJew­ish­Learn­ing.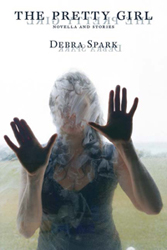 Should I show my hus­band my work? My sis­ter? My moth­er? Stu­dents some­times ask me this. Go ahead, I say. Just don't be too eager to lis­ten to your fam­i­ly mem­bers' opin­ions about your fic­tion. Par­ents and sib­lings bring too much non-lit­er­ary bag­gage to their read­ing, so they're not the ones to turn to for clear­head­ed advice. Which is a shame, I'll be frank, because my moth­er thinks I'm a genius. My sib­lings are kind (though not uni­form­ly) about my work. There are a few com­ments, over the years, that hurt at the time, that pain me less in ret­ro­spect. Here's one that just inter­est­ed me. My moth­er read a few sto­ries of mine (in draft) and then asked, ​"Why do all your char­ac­ters have to be Jew­ish?" She wasn't ask­ing this about the sto­ries where there was a clear answer. If the sto­ry con­cerned Jews on the Low­er East Side or a rab­bi (as two of the sto­ries in my most recent col­lec­tion do), then that was fine. What she was ask­ing was about the oth­er sto­ries. The ones with no clear Jew­ish con­tent, where I nonethe­less had made the char­ac­ters Jew­ish. The sto­ry about the fal­ter­ing mar­riage in Bal­ti­more, the one about the cousins liv­ing togeth­er in a Cam­bridge apart­ment when Vaclav Havel's press sec­re­tary comes to vis­it? They didn't have to be Jew­ish, did they?
And the truth is, no, they didn't. There was noth­ing in the sto­ries that neces­si­tat­ed me clar­i­fy­ing their cul­tur­al her­itage or spir­i­tu­al lives. Still, even if I did edit the explic­it men­tion of Jew­ish­ness out, as I did in some cas­es – because my moth­er was right it real­ly didn't need to be there – the char­ac­ters remained Jew­ish in my head.
Why, exact­ly? I could say that I have spent my whole life as a Jew, even if as a com­plete­ly sec­u­lar one, and that is the lens through which I see the world, but I have spent my whole life as a woman, and I find myself able to write from a man's point of view. I have spent my whole life as an iden­ti­cal twin, and I only once wrote about a char­ac­ter who is an iden­ti­cal twin. I think it has more to do with the imme­di­ate kin­ship that I feel with some Jews, the sense that we share a sen­si­bil­i­ty. Intel­li­gence, warmth, self-dep­re­cat­ing humor, lib­er­al pol­i­tics, rugelach, books, and black and white cook­ies occu­py the same place in our hearts. Which is to say that we high­ly val­ue them. OK, well, maybe not the black-and-white cook­ies, not for all Jews. I can see that might be a debat­able point. And every­one doesn't share my pol­i­tics, I know. But you get the idea. There's a cer­tain cozi­ness I feel with oth­er Jews, and it's a cozi­ness I like to feel with my char­ac­ters. My char­ac­ters are in a quite lit­er­al way (of course) ​"my peo­ple." So, no sur­prise, I sup­pose, that they should resem­ble my peo­ple in a larg­er sense, the ones I come from and the ones for whom I feel a spe­cial affection.
Debra Spark is the author of The Pret­ty Girl, a col­lec­tion of sto­ries about art and decep­tion. She has been the recip­i­ent of sev­er­al awards includ­ing a Nation­al Endow­ment for the Arts fel­low­ship. She is a pro­fes­sor at Col­by Col­lege and teach­es in the MFA Pro­gram for Writ­ers at War­ren Wil­son Col­lege.
Debra Spark is author of the nov­els
Coconuts for the Saint
,
The Ghost of Bridgetown
and
Good for the Jews
. She edit­ed the best-sell­ing anthol­o­gy
Twen­ty Under Thir­ty: Best Sto­ries by Amer­i­ca's New Young Writ­ers
, and her pop­u­lar lec­tures on writ­ing are col­lect­ed in
Curi­ous Attrac­tions: Essays on Fic­tion Writ­ing
. Debra is a pro­fes­sor at Col­by Col­lege and teach­es in the
MFA
Pro­gram for Writ­ers at War­ren Wil­son College.