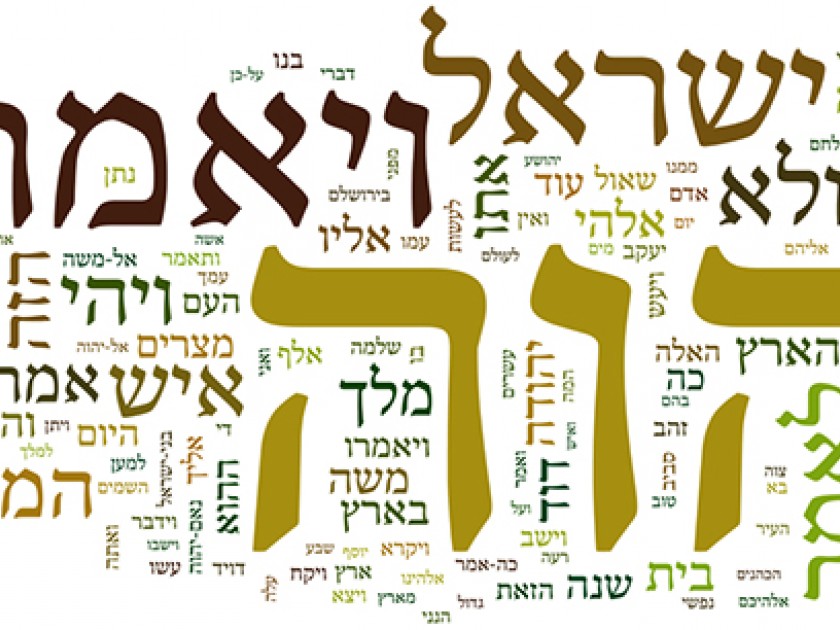 Ear­li­er this week, April Peveteaux shared how she bal­ances her kids' kosher demands with her own diet. With the pub­li­ca­tion of her new cook­book, Bake Sales Are My B*tch: Win the Food Aller­gy Wars with 60+ Recipes to Keep Kids Safe and Par­ents Sane, April is guest blog­ging for the Jew­ish Book Coun­cil all week as part of Vis­it­ing Scribe series here on The ProsenPeo­ple.
Some peo­ple think par­ent­ing gets real when you bring that baby home from the hos­pi­tal and real­ize it's now total­ly on you to keep it alive. As a more sea­soned par­ent, I know that par­ent­ing gets real once you have to enroll your baby into big, bad Kinder­garten. Yes, I'm being seri­ous. No, I'm not belit­tling the fact that keep­ing your baby alive is a big freak­ing deal.
Like most par­ents liv­ing in Los Ange­les of a cer­tain creative/​business/​lawyering class, we are simul­ta­ne­ous­ly lucky and cursed to have so many options for edu­cat­ing our chil­dren: lucky because the fact that I'm even able to write this piece about the pros and cons of Jew­ish Day School means that my hus­band and I CAN AFFORD JEW­ISH DAY SCHOOL; cursed because those who are giv­en too many choic­es can often make bad ones. Or expen­sive ones. Or ones that give you indigestion.
Our choice of send­ing our chil­dren to a pro­gres­sive, Reform Jew­ish day school was not the obvi­ous one. But at the time, and even now with the ben­e­fit of hind­sight I would main­tain, it cer­tain­ly seemed like the best. Still, we're a mixed reli­gious fam­i­ly and not par­tic­u­lar­ly obser­vant, so spend­ing every day learn­ing Hebrew from ages 5 to 11 seemed excessive.
Sur­pris­ing­ly, our ambiva­lence became the strongest rea­son to choose the path of Moses. Since my hus­band is Jew­ish, but very hazy on his Hebrew school knowl­edge, this felt to me like the best pos­si­ble way to intro­duce our chil­dren to half of their her­itage. As a Protes­tant from the Great Plains, I was not going to be able to help them with their Torah por­tion if they decid­ed to be a bar and bat mitz­vah. I'd always been inter­est­ed in learn­ing more about Judaism myself, so we decid­ed this was a fan­tas­tic oppor­tu­ni­ty to give our chil­dren an excel­lent edu­ca­tion while allow­ing them to dis­cov­er Judaism and what it meant for them.
We have been incred­i­bly hap­py with our children's school. The focus on tikkun olam in our com­mu­ni­ty has been the most impact­ful part of their ear­ly edu­ca­tion. Liv­ing in a huge city like Los Ange­les this school affords them the oppor­tu­ni­ty to exist and learn in a small, lov­ing, like-mind­ed com­mu­ni­ty. This has also been a bless­ing. Yet, we have had our doubts about wrap­ping up our lit­tle cit­i­zens of the world in a tiny bubble.
Teach­ing our Jew­ish kids how to heal the world through ser­vice is an amaz­ing start that I wish for every child. I will nev­er under­val­ue the impact these years have had on my chil­dren and their abil­i­ty to empathize and act when they see injus­tice in the world. Yet, I can't help but feel that allow­ing our chil­dren to expe­ri­ence diver­si­ty of all kinds on a dai­ly basis will enhance empa­thy in a real world way.
Even­tu­al­ly, our chil­dren need to live in the world out­side of their bub­ble. To study along­side chil­dren who are not exact­ly like them. To under­stand that some class­mates may be hun­gry, that some face racial, reli­gious, gen­der, or class dis­crim­i­na­tion. They will see these chil­dren, because they're sit­ting next to these kids in class, ask­ing what they got for #9, and where everyone's going after the after-after party.
Liv­ing in a city with such diver­si­ty but keep­ing our chil­dren away from the major­i­ty of its cit­i­zens start­ed to feel like a dis­ser­vice to our chil­dren. As par­ents of young ones, we do want to keep them sur­round­ed by love and com­fort at all times. But as par­ents of future adults, we have a respon­si­bil­i­ty to teach our chil­dren that they do not, in fact, exist in their own uni­verse. Oth­er peo­ple occu­py the world who have dif­fer­ent needs, dif­fer­ent beliefs, and won't agree with them at every turn.
While some peo­ple may think throw­ing chil­dren into the wilds of pub­lic school in Los Ange­les is cru­el and unusu­al — I mean the lunch options alone — we are not those peo­ple. Or maybe, we are no longer those peo­ple. Per­haps it took us too long to come to the real­iza­tion that our job as par­ents is to not only pro­tect and nur­ture our chil­dren, but to cre­ate good peo­ple who tru­ly get what oth­er peo­ple have to endure sim­ply to get an edu­ca­tion, and to pre­pare them for adult­hood. At some point our kids have to learn that their world­view is not shared by all of their peers. And their fresh, organ­ic, kosher lunch is a priv­i­lege, not the norm for chil­dren who eat one or more meals at school every weekday.
We are so grate­ful for the time our chil­dren spent sur­round­ed by love, and the sup­port­ive fam­i­lies who will always be part of their jour­ney. We are espe­cial­ly thank­ful for the lessons in Judaism they learned every day. We know they are able to look out­ward and ques­tion what they think they know, and that is because of the years spent at the Jew­ish day school. That is not noth­ing. That is not to be tak­en for grant­ed, and for­got­ten. It's sim­ply that now, for many rea­sons, some altru­is­tic, some con­ve­nient, it's time to leave the nest and live in the real world. All four of us.
April Peveteaux is a writer, edi­tor and the unlucky recip­i­ent of a celi­ac dis­ease diag­no­sis. An enthu­si­as­tic home cook (espe­cial­ly dur­ing hol­i­days), Peveteaux con­vert­ed fam­i­ly recipes to gluten-free and found peo­ple could­n't tell the dif­fer­ence between gluten-free latkes, and the flour-coat­ed ver­sions of Hanukkahs past. She lives in Hol­ly­wood with her hus­band and two chil­dren, and miss­es New York intensely.