In her last post, Nora Rubel wrote about keep­ing kosher and ​"keep­ing Jew­ish". She will be blog­ging all week for MyJew­ish­Learn­ing and the Jew­ish Book Council.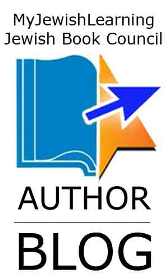 I just pub­lished my first book, Doubt­ing the Devout: The Ultra-Ortho­dox in the Jew­ish Amer­i­can Imag­i­na­tion, a book which deals with con­tem­po­rary ten­sions among Amer­i­can Jew­ry. While I was work­ing on it, my fam­i­ly moved to a beau­ti­ful neigh­bor­hood in West­ern New York. Our house was cho­sen pri­mar­i­ly for its 1930s Arts and Crafts style and charm. Side­walks and vin­tage street lamps lined the street, which was in a great location.
Lit­tle did I know that I was about to move into what is essen­tial­ly a micro­cosm of Amer­i­can Jew­ry, as well as into the pages of my book. We knew that the area was a rel­a­tive­ly Jew­ish one, but I think we were unpre­pared for quite how Jew­ish it was. Locat­ed with­in an eruv, our neigh­bor­hood is where our town's hare­di Jews live. Our par­tic­u­lar block is made up of a mix of wig-wear­ing and black hat Ortho­dox, Mod­ern Ortho­dox, and hard-core Reform and inter­faith fam­i­lies. I know there are local Con­ser­v­a­tive Jews, but they don't live here.
With­in a short time of mov­ing in, we became aware of the street's char­ac­ter — jok­ing that the street was so safe for the kids on Sat­ur­day because hard­ly any­one drove. We were soon approached by a neigh­bor who con­fid­ed that he was relieved when he dis­cov­ered that we weren't Ortho­dox (too many of them already). My first impres­sion of the street was thus one of sharp divi­sions, prov­ing my book's argument.
How­ev­er, over time, I began to roman­ti­cize the plu­ral­is­tic nature of my street — think­ing per­haps I had over­stat­ed the orig­i­nal hos­til­i­ty I had picked up on. Many of the reli­gious women in the neigh­bor­hood were noth­ing but nice to me (in spite of my nose ring and non-Jew­ish hus­band) and when the weath­er was nice, out­door social­iz­ing between the var­i­ous strands of the tribe was not uncom­mon. But as I began to become clos­er with these neigh­bors — and I start­ed to think of many of them as friends — I learned that there are even deep­er divi­sions beneath the Mid­west­ern pleas­antries that exist here. One woman's skirt is too short, another's house is not kosher enough. As an aca­d­e­m­ic, I fre­quent­ly cri­tique the need for cat­e­gories, yet rec­og­nize that this is still how we see the world. And the con­tem­po­rary Jew­ish world is one framed by sharp — yet com­plex — categories.
There's a house for sale on my street again, and I feel my neigh­bors' eyes upon it — wait­ing to see who will move in (and what sort of hat the new neigh­bor will sport).
Nora Rubel is the author of the recent­ly pub­lished Doubt­ing the Devout: The Ultra-Ortho­dox in the Jew­ish Amer­i­can Imag­i­na­tion. She will be blog­ging here all week.