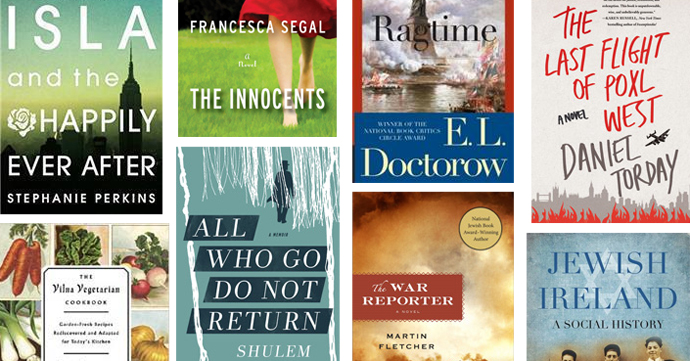 Post­ed by Arie Monas
Read what the staff of the Jew­ish Book Coun­cil has been read­ing for the month of July!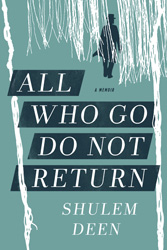 Mimi
I'm read­ing two books this month. The first one is All Who Go Do Not Return by Shulem Deen. I picked this book because it is quite con­tro­ver­sial. I absolute­ly loved it and I high­ly rec­om­mend it. It is tru­ly enlight­en­ing because I am learn­ing more about the Hasidic sects.
The sec­ond book I read this month is Jew­ish Ire­land: A Social His­to­ry by Ray Rivlin. I chose to read this book because I was in Ire­land a few weeks ago and I went to the Jew­ish muse­um in Dublin and it got me think­ing about the Jews in Ire­land. I rec­om­mend this book to peo­ple who like history.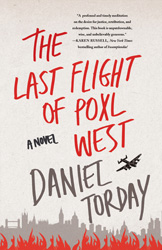 Miri
The book The Last Flight of Poxl West by Daniel Tor­day an inter­est­ing nov­el that can start a con­ver­sa­tion. It is an unusu­al take on the Holo­caust sto­ry. I rec­om­mend the book to everyone.
Find Jew­ish Book Coun­cil's book club kit for The Last Flight of Poxl West here.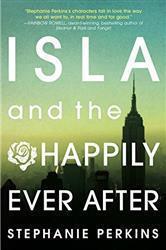 Evie
The final book in a three part series, Isla and the Hap­pi­ly Ever After by Stephanie Perkins, allows teenagers to be more than one-dimen­sion­al char­ac­ters – com­pli­cat­ed, frus­trat­ing and love­able, Isla and the Hap­pi­ly Ever After shows teens as they real­ly are.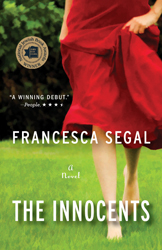 Bec­ca
The Inno­cents by Francesca Segal is a very intrigu­ing look at the Jew­ish com­mu­ni­ty in Lon­don. It also makes me want to read the orig­i­nal book that this is based off of, The Age of Inno­cence. I rec­om­mend it to any­one who read the Age of Innocence.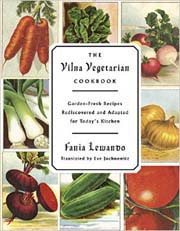 Car­ol
The Vil­na Veg­e­tar­i­an Cook­book
by Fania Lewan­do and
The
Covenant Kitchen by Jeff and Jodie Mor­gan are very orig­i­nal cook­books. The Vil­na cook­book was orig­i­nal­ly pub­lished in Vil­na in 1938. It was a very advanced for its time and it had col­or illus­tra­tions. It's not a veg­e­tar­i­an cook­book but it empha­sizes on fresh pro­duce. It's the ances­tor of fresh pro­duce cui­sine. I rec­om­mend it to any­one inter­est­ed in con­tem­po­rary cooking.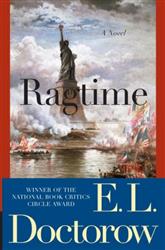 Nao­mi
Upon learn­ing the sad news of E. L. Doc­torow's death, this month I'm reread­ing E.L. Doc­torow's Rag­time. Set in New York, Rag­time is pep­pered with his­tor­i­cal fig­ures, giv­ing them new dimen­sion and seam­less­ly con­nect­ing them with fic­tion­al com­po­nents of Doc­torow's plot. Par­tic­u­lar­ly of note, for a Jew­ish audi­ence, are the appear­ances of Har­ry Hou­di­ni, Sig­mund Freud, and Emma Gold­man (you can find read­ing lists for all three on Jew­ish Book Coun­cil's web­site) as well as the fic­tion­al sto­ry of Tateh, which pulls back the cur­tain on New York City ten­e­ments and specif­i­cal­ly the life of a Jew­ish East­ern Euro­pean immi­grant try­ing to make ends meet and pro­vide for his daugh­ter. If you haven't already read this clas­sic, it should def­i­nite­ly make its way to the top of your to-read list!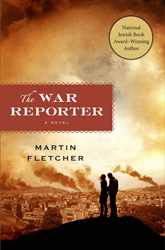 Car­olyn
I nev­er real­ized the dan­ger involved in that pro­fes­sion. I rec­om­mend The War Reporter by Mar­tin Fletch­er to anyone.
Relat­ed Content: