Sasha Abram­sky is the author of The House of Twen­ty Thou­sand Books, a mem­oir explor­ing his grand­par­ents' lives through their vast lit­er­ary col­lec­tion in Lon­don. He will be blog­ging here all week for Jew­ish Book Council's Vis­it­ing Scribe series.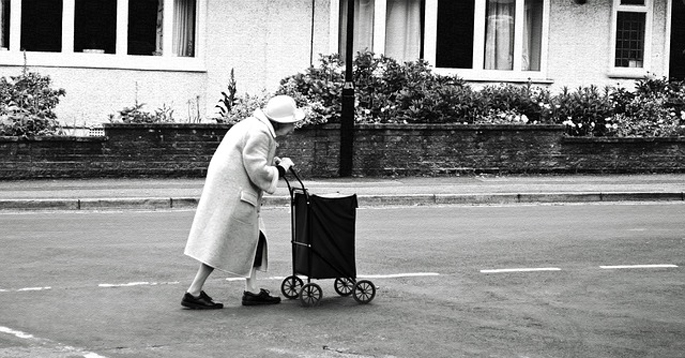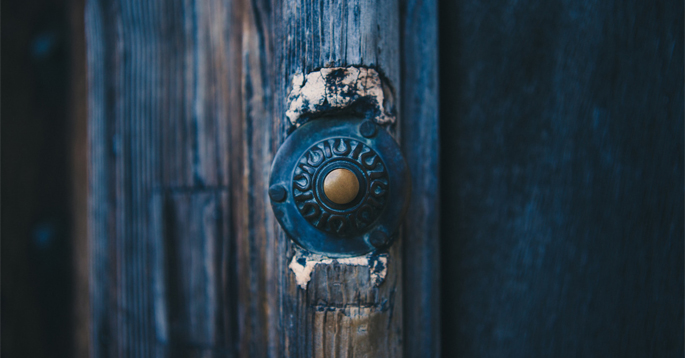 I have been a jour­nal­ist for near­ly a quar­ter of a cen­tu­ry, and have, over the years, inter­viewed thou­sands of peo­ple. Yet my most recent book, The House of Twen­ty Thou­sand Books—a book that is, on one lev­el, sim­ply about the lives lived by my father's par­ents; on anoth­er lev­el a jour­ney through the mod­ern Jew­ish expe­ri­ence; and, on yet anoth­er lev­el again, a por­trait of obses­sions — took me on an intel­lec­tu­al odyssey the likes of which I doubt I'll ever again experience.
Writ­ing The House of Twen­ty Thou­sand Books, for sev­er­al years I immersed myself in the worlds, the dreams, the hopes and the fears lived by oth­ers. It's a strange sen­sa­tion. In some ways, the real­i­ties of those oth­ers became more real than were my own. The polit­i­cal pas­sions, the bib­li­o­graph­ic obses­sions, the con­ver­sa­tions of my grand­par­ents and their friends and com­rades, became the fab­ric of my dai­ly life. I trained my mind to effort­less­ly wan­der book­shelves, con­tain­ing thou­sands of books on both social­ist his­to­ry and on Jew­ish his­to­ry, that had been emp­tied sev­er­al years ear­li­er, fol­low­ing my grandfather's death; and I asked my palette to vir­tu­al­ly re-taste culi­nary mar­vels con­jured up by my grand­moth­er Mimi in her kitchen a gen­er­a­tion ago, to feed the many, many peo­ple who would descend on the House at 5 Hill­way in north Lon­don for meals and con­ver­sa­tion each and every evening for rough­ly half a century.
There is some­thing extra­or­di­nary about the sen­so­ry expe­ri­ence that accom­pa­nies mem­oir writ­ing. For no mat­ter how much research you do, no mat­ter how many archives you enter and old men and women you inter­view, at its core the project is a sen­so­ry one. It is about recre­at­ing what peo­ple whom in my case I only ever knew once they were elder­ly, once they were sim­ply ​"grand­par­ents," looked like and smelled like, sound­ed like and act­ed like, the tex­ture of their skin, or even some­thing as inti­mate as how their dan­druff fell onto the shoul­ders of their shirts, and about how these things changed over time as the peo­ple one is writ­ing about jour­neyed the arc of their own lives. It is about learn­ing to under­stand the old as they were when they were young, then again as they were in mid­dle age, and to real­ize the immense inad­e­qua­cy of reduc­ing com­plex humans, who lived full lives, sim­ply to the label ​"grand­par­ents."
For me, writ­ing about a house filled floor to ceil­ing with rare books, it became a mem­o­ry game about what indi­vid­ual tomes looked like, what aro­mas their old paper gave off when opened up, what dif­fer­ent bind­ings and dif­fer­ent mate­ri­als felt like to the touch; the dif­fer­ence between the thick acid-free papers of the past and the thin­ner papers of twen­ti­eth cen­tu­ry mass pro­duc­tion; the extra­or­di­nary dif­fer­ence between paper and parch­ment, and, in turn, parch­ment and vellum.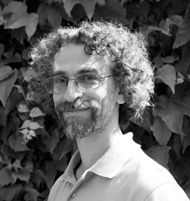 Ulti­mate­ly, my writ­ing project became a series of dai­ly con­ver­sa­tions in my head about why this par­tic­u­lar book was delib­er­ate­ly placed next to that par­tic­u­lar book — and in ask­ing that ques­tion, try­ing to draw a whole set of intel­lec­tu­al con­clu­sions, about the ways in which ideas con­nect­ed, the places and peri­ods that my grand­fa­ther Chi­men was draw­ing togeth­er in his mind's‑eye through the archi­tec­ture of his extra­or­di­nary library.
There's some­thing almost mys­ti­cal in the mem­oir-writ­ing expe­ri­ence. I came to think that cer­tain places retain an almost ghost­ly fra­grance, an invis­i­ble film, of past occu­pants and events; and that, with enough con­cen­tra­tion, one can briefly make vis­i­ble, make tac­tile again, what is ordi­nar­i­ly hid­den by time. When I got deep enough into that strange place, where past and present min­gle, I found that the writ­ing came nat­u­ral­ly, in a flood. I was no longer a mid­dle-aged man in the sec­ond decade of the twen­ty-first cen­tu­ry, but was able to imag­ine myself rather a child again, in the 1970s and 1980s, sur­round­ed by my grand­par­ents, their rel­a­tives, their friends, and their books. It was a strange place to be, a place out­side of time, a place where — I even­tu­al­ly feared — one could get stuck. But it was also a place that pro­vid­ed me space to write, and then to write some more, until, even­tu­al­ly The House of Twen­ty Thou­sand Books was complete.
Sasha Abram­sky grew up in Lon­don and attend­ed Bal­li­ol Col­lege, Oxford, where he stud­ied pol­i­tics, phi­los­o­phy, and eco­nom­ics. He is a Senior Fel­low at Demos think tank and teach­es writ­ing at Uni­ver­si­ty of Cal­i­for­nia Davis. His mem­oir The House of Twen­ty Thou­sand Books is now avail­able from New York Review Books.
Relat­ed Content:
Miran­da Rich­mond Mouil­lot: In Search of Lost Time and Madeleine Moments
David Samuel Levin­son: What We Talk About When We Talk About Book Dedications
Mol­ly Birn­baum: My First Writ­ing Teacher
Sasha Abram­sky grew up in Lon­don and attend­ed Bal­li­ol Col­lege, Oxford, where he stud­ied pol­i­tics, phi­los­o­phy, and eco­nom­ics. Abram­sky is a jour­nal­ist and author whose work has appeared in The Nation, Amer­i­can Prospect, The New York­er Online, and many oth­er pub­li­ca­tions. His most recent book, The Amer­i­can Way of Pover­ty: How the Oth­er Half Still Lives, was list­ed by The New York Times as among the one hun­dred notable books of 2013. He is a Senior Fel­low at Demos think tank and teach­es writ­ing at Uni­ver­si­ty of Cal­i­for­nia Davis. Abram­sky lives in Sacra­men­to, CA with his wife and their two children.