With the recent release of his lat­est nov­el, Max Baer and the Star of David, Jay Neuge­boren is guest blog­ging all week as part of the Vis­it­ing Scribe series here on The ProsenPeo­ple.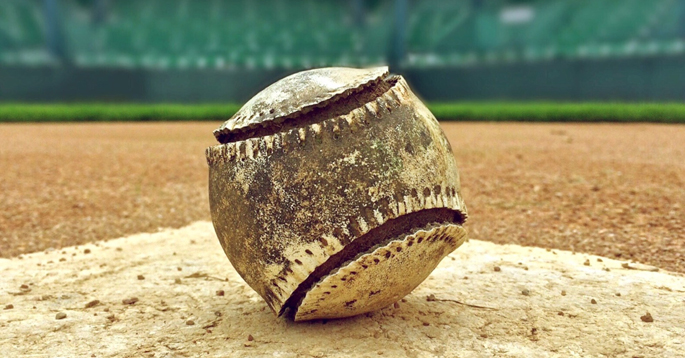 When I was a boy grow­ing up in Brook­lyn in the years fol­low­ing World War II, the two great loves of my life were read­ing and play ball. I'd go to the library at least once a week, take out four books — the max­i­mum num­ber allowed — and read them, return them, and take out four new books. When I was eight years old, I wrote my first nov­el — a 70-page book about a fam­i­ly of pigs (decid­ed­ly un-kosher, my boy­hood imag­i­na­tion, since we observed kashruth in my home) that my moth­er typed out for me, and from which I read a new chap­ter every Mon­day morn­ing to my fourth grade class.
When not read­ing, I spent as much time as I could play­ing ball. I lived dur­ing the years of the great Brook­lyn Dodger teams, and with­in walk­ing dis­tance of Ebbets Field, and so I got to see my heroes — Jack­ie Robin­son, Pee Wee Reese, Carl Ersk­ine, Duke Snider, Roy Cam­panel­la — play sev­er­al times a year.
And at least equal to the Dodgers were great Jew­ish ath­letes, liv­ing and dead, I read about, and by read­ing about them could believe it pos­si­ble for a Jew­ish boy not only to become a star ath­lete, but while doing hon­or to his her­itage also become famous in a world where Jews could gen­er­al­ly go as far as their tal­ent and hard work could take them and, thus, become more tru­ly Amer­i­can.
The list was long, and fre­quent­ly had per­son­al con­nec­tions. In base­ball: Hank Green­berg, who refused to play on Yom Kip­pur, and mar­ried the daugh­ter of the fam­i­ly that owned the Gim­bels depart­ment store; Andy Cohen, the first Jew­ish play­er on the New York Giants; Saul Rogovin; Al ​"Good­ie" Rosen, who played for the Dodgers, but wasn't as good as future Hall of Famer Al Rosen; Moe Berg, the first cousin of a friend who lived two hous­es away from me; Sid Gor­don, who — what I could nev­er under­stand — lived a few blocks away yet played for our Nation­al League ene­my, the New York Giants.
In bas­ket­ball: Dolph Schayes, Max Zaslof­sky, Sid Tan­nen­baum — three All-Amer­i­cans who played across the bridge at NYU — Nat Hol­man, and Lou Ben­der, who starred for the great­est team of its era, The Orig­i­nal Celtics.
In foot­ball: Sid Luck­man, who went to Eras­mus, went on to be All-Amer­i­can at Colum­bia, after which he starred for the Chica­go Bears and is usu­al­ly cred­it­ed with ​"invent­ing" the for­ward pass; Ben­ny Fried­man; Sid Gill­man; Mar­shall Gold­berg; and Al Sher­man, a left-hand­ed quar­ter­back who enrolled at Brook­lyn Col­lege at 15, and though he was only five foot six and 145 pounds, went on to play in the NFL, and to coach the New York Giants.
In ten­nis: Herb Flam, Allen Fox, Grant Gold­en, Mike Franks, Sid Schwartz (an Eras­mus grad who vis­it­ed my gym class), and Dick Savitt, a Nation­al Indoor and Wim­ble­don cham­pi­on who, at 89, still plays once or twice a week on the same New York City pub­lic courts I visit.
There were oth­ers: Sid­ney Franklin, in bull­fight­ing, who went to East­ern Dis­trict High School, in Brook­lyn, with my father; Mar­ty Glick­man, who played pro­fes­sion­al foot­ball and bas­ket­ball, and was removed at the last minute from the Unit­ed States relay team at the 1936 Berlin Olympics because he was Jew­ish; Hen­ry Wit­ten­berg, win­ner of two Olympic medals in wrestling; Vik­tor Bar­na and Richard Miles, inter­na­tion­al and Unit­ed States cham­pi­ons for many years in table ten­nis; Vic Her­shkowitz, who won fiteen con­sec­u­tive hand­ball championships.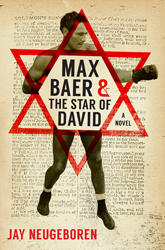 And then there were the Jew­ish box­ers who dom­i­nat­ed box­ing in the first half of the twen­ti­eth cen­tu­ry. The list includ­ed cham­pi­ons at vir­tu­al­ly every weight lev­el: Abe Attell, Bar­ney Ross, Ben­ny Leonard, ​"Kid" Kaplan, Al McCoy (real name: Al Rudolph), ​"Slap­sie Max­ie" Rosen­bloom, ​"Bat­tling" Levinksky, Ted ​"Kid" Lewis, and of course, the man who loomed so large in my imag­i­na­tion as a boy that I wrote a nov­el about him: Max Baer.
Baer wore a Star of David on his box­ing trunks, and the first time he did so was in 1933 when, at Yan­kee Sta­di­um he defeat­ed ​"Hitler's box­er" Max Schmel­ing. Baer went on to become heavy­weight cham­pi­on of the world, and to an extra­or­di­nary life that exists with­in the fic­tion­al world I've cre­at­ed in Max Baer and the Star of David.
Jay Neuge­boren is the author of near­ly two dozen books, includ­ing two prize win­ning nov­els, two prize-win­ning non-fic­tion books, and four col­lec­tions of award-win­ning stories.
Relat­ed Content:
Jay Neuge­boren is the author of nine­teen books, includ­ing two prize-win­ning nov­els (The Stolen Jew, Before My Life Began), two award-win­ning books of non­fic­tion (Imag­in­ing Robert, Trans­form­ing Mad­ness), and four col­lec­tions of award-win­ning stories.