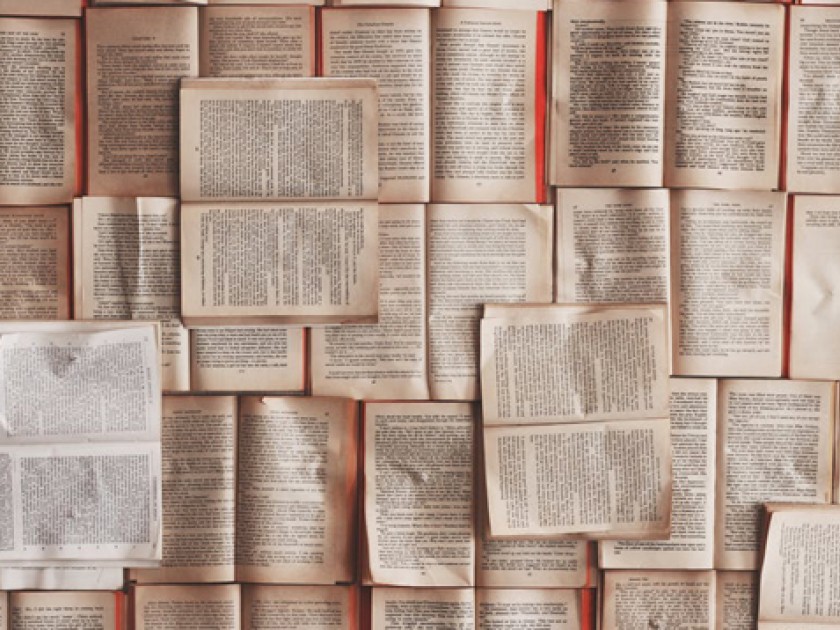 Ron­na Wineberg, author of Nine Facts That Can Change Your Life, will be guest blog­ging this week for the Jew­ish Book Coun­cil as part of the Vis­it­ing Scribe series.
One of the plea­sures of writ­ing is doing research about a sub­ject that makes its way into fic­tion. My new col­lec­tion of sto­ries, Nine Facts That Can Change Your Life, is set in the con­tem­po­rary world, but even so I had to do research for the book. I need­ed to learn about the char­ac­ters' pro­fes­sions and find facts about the locales where sto­ries take place. Two sto­ries refer to World War II and Holo­caust sur­vivors; I had to be sure the details were correct.
I wrote the sto­ries over time. Com­pil­ing them into a book was a dif­fer­ent process from writ­ing a nov­el or indi­vid­ual pieces. The sto­ries in the col­lec­tion aren't linked, and I need­ed to make sure each sto­ry, char­ac­ter, and pro­fes­sion was unique.
Much of what hap­pens in fic­tion is serendip­i­ty, unan­tic­i­pat­ed, no mat­ter how care­ful­ly a writer plans. A sto­ry idea changes as I write and is influ­enced by the char­ac­ters, my imag­i­na­tion, what I see and hear in the world, and the research I've done.
And my research can become part of a sto­ry, often in unex­pect­ed ways.
"A Cel­e­bra­tion of the Life of the Rev­erend Canon Edward Hen­ry Jami­son," the last sto­ry in the new col­lec­tion, is nar­rat­ed by a Jew­ish woman. Her cousin mar­ries an Epis­co­palian min­is­ter. The sto­ry is about inter­mar­riage and how love changes over time. At the end, the nar­ra­tor sits in an Epis­co­pal church dur­ing a funer­al ser­vice. I had once been in an Epis­co­pal church dur­ing a ser­vice and was fas­ci­nat­ed by the rit­u­al. As a Jew, though, I'd felt like an out­sider, espe­cial­ly when the con­gre­ga­tion went to the front of the sanc­tu­ary for com­mu­nion, and I stayed seat­ed. I didn't know enough about the ser­vice to describe the details accu­rate­ly in the sto­ry — didn't under­stand the order, what a priest might say, and when the con­gre­ga­tion would rise and sing.
After I wrote the sto­ry, I called an Epis­co­pal church in New York, explained my ques­tions to the woman who answered, and she direct­ed me to a sac­ristan. He told me what hap­pens at an Epis­co­pal funer­al ser­vice, and also about the Litur­gy of the Eucharist, the­ol­o­gy, the prayer book, and what a sac­ristan does. He sug­gest­ed resources on the Inter­net and the prayer book. We looked at some togeth­er on our com­put­ers. We talked for a long time about faith, G‑d, life, death, the lack of con­trol in the face of death, the ser­vice and its intent. I had assumed he would give me a dry account, but the con­ver­sa­tion was full of sub­stance, spir­i­tu­al­i­ty and hope; we com­pared the Epis­co­pal and Jew­ish traditions.
His descrip­tions were poignant, lift­ed me up, and so in the sto­ry, the Epis­co­pal ser­vice lift­ed up the nar­ra­tor. That sec­tion of the sto­ry had end­ed on a neg­a­tive note, but after I spoke to him, I rewrote it. I was able to include a cor­rect chronol­o­gy of the ser­vice and to end on a note of farewell and joy, just as I'd heard in the man's voice.
"Bare Essen­tials," anoth­er piece in the col­lec­tion, is about love, divorce, and an affair. In the sto­ry, the nar­ra­tor tries to under­stand what strength­ens or weak­ens rela­tion­ships. I decid­ed she would edit med­ical research papers for a jour­nal, stud­ies about bac­te­ria, Campy­lobac­ter or C. dif­fi­cile. I did research before I wrote the sto­ry and learned about the ways bac­te­ria behave and inter­act with a host. This became part of the nar­ra­tive. Ear­ly in the sto­ry, the nar­ra­tor says, ​"I know that a hun­dred tril­lion good bac­te­ria call the body home. Even the mouth has sev­er­al species of bacteria…The body is like space or the ocean, a vast unknown, like the mind. Like a rela­tion­ship." Lat­er she tells the read­er, ​"Peo­ple are, in the micro­scop­ic regions of the heart, not so dif­fer­ent from bacteria…Some are resilient. Oth­ers dis­ap­pear in the strug­gle to survive."
Bac­te­ria became a cen­tral metaphor, woven through­out the piece. The sto­ry devel­oped in a direc­tion I didn't antic­i­pate because of what I'd learned.
The char­ac­ters in Nine Facts That Can Change Your Life have a vari­ety of jobs and life expe­ri­ences. There are lawyers, real estate agents, Holo­caust sur­vivors, doc­tors, busi­ness­men, a relo­ca­tion expert, teach­ers, an employ­ee of the Unit­ed Nations, a postal work­er, rab­bis, and oth­ers. Sto­ries take place in Poland, New York, Nashville, Den­ver, Chica­go, Vien­na, and Michi­gan. In my research, I found details for the set­tings. I learned about the char­ac­ters' jobs and pro­fes­sions so I could add descrip­tions to give the char­ac­ters authenticity.
This was both hard, exact­ing labor and joy­ous work. I felt as if I was an actor or as if I had expe­ri­enced all these jobs and lived the dif­fer­ent lives in all the var­i­ous places.
As I researched and wrote the sto­ries, I dis­cov­ered that the act of writ­ing can open up new worlds not just for the read­er, but for the writer as well.
Ron­na Wineberg is the author of
On Bit­ter­sweet Place
, her first nov­el, and a debut col­lec­tion,
Sec­ond Lan­guage
, which won the New Rivers Press Many Voic­es Project Lit­er­ary Com­pe­ti­tion, and was the run­ner-up for the
2006
Reform Judaism Prize for Jew­ish Fic­tion. She is the recip­i­ent of a schol­ar­ship from the Bread Loaf Writ­ers Con­fer­ence and fel­low­ships from the New York Foun­da­tion for the Arts and else­where. She is the found­ing fic­tion edi­tor of
Belle­vue Lit­er­ary Review
, and lives in New York.