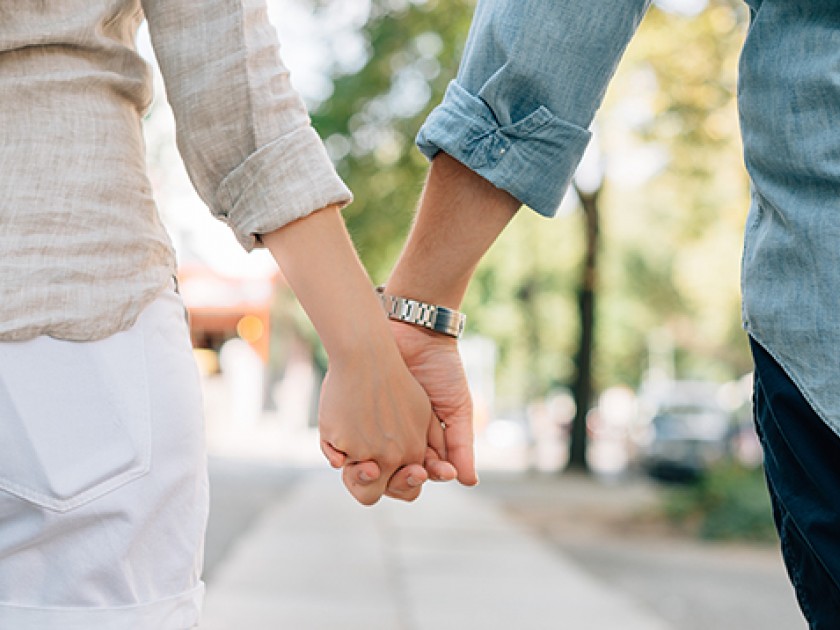 Last week, poet Mol­ly Pea­cock reflect­ed on her upbring­ing in a Jew­ish neigh­bor­hood as an Irish Protes­tant and how the sto­ry of a boy who saved him­self from the Nazi gas cham­bers with a mop stayed with her through adult­hood. With the release of her col­lec­tion The Ana­lyst this week, Mol­ly is guest blog­ging for the Jew­ish Book Coun­cil all week as part of the Vis­it­ing Scribe series here on The ProsenPeo­ple.
I was not then aware that she her­self refused to pick up a brush for 25 years after a ter­ri­ble cri­tique shut her down. So often helpers help from des­ic­cat­ed spots in their hearts. I was utter­ly unaware that watch­ing her patients grow helped Joan grow. Well, of course it was more com­pli­cat­ed: being aware that she was help­ing oth­ers with­stand rejec­tion, she was able to reestab­lish some part of her­self that allowed her to pick up a brush again.
It strikes me that, metaphor­i­cal­ly speak­ing, a paint­brush is a bit like a minia­ture ver­sion of the mop that the boy had the wits to grab to escape death. A gigan­tic ver­sion of a paint­brush saved his life. Some­how, the sto­ry of the boy who picked up the mop and the sto­ry of the woman who picked up the brush after decades of hurt refusal are now for me inter­twined. One is mon­u­men­tal and full of the noise of the shouts of the offi­cers; the oth­er is small and qui­et. But the images see­saw back and forth.
How is it that my ana­lyst was so sen­si­tive to crit­i­cism? Once she asked me, ​"Do you know how much rejec­tion you take?" I answered that my actor friends take a lot more rejec­tion at audi­tions. My painter friend used to take half a val­i­um before she went on rounds of gal­leries to show her work. I did not real­ize that Joan's ques­tion came from such a deep place in her own life. It forced me to under­stand how much rejec­tion I real­ly did take — and still do. As Joan was help­ing me to real­ize this, I also devel­oped ways to acknowl­edge that it was hap­pen­ing and to cope with it.
When I receive a rejec­tion of a poem (and believe me, it hap­pens, even to those of us lucky enough to have W. W. Nor­ton as a pub­lish­er,) I don't tell myself I should ​"have a thick­er skin." Poets, by virtue of what they do, must have thin skins. Instead, I tell myself it hurts. Then I wait. It takes about 48 hours before I get furi­ous. How could that mis­guid­ed edi­tor reject my adorable poem? Then I can revise it — or not — and send it out again.
I am com­plete­ly con­vinced that 1) being able to write poet­ry saved my life and
2) a woman who made a career after a cri­tique shut her down helped make that artis­tic life pos­si­ble. But what about her? As a teenag­er she turned to art to trans­form her deep­est feel­ings. How could she deny the trans­for­ma­tive pow­er of art to her­self, yet encour­age it in her patients? I think of the word ​"courage" inside ​"encour­age" and real­ize that inside the warmth of sup­port comes the steel of bravery.
Water­col­ors began appear­ing on her walls.
When my thoughts mis­fired for me
you paint­ed me a copy of their beauty.
Mol­ly Pea­cock is the author of six pre­vi­ous col­lec­tions of poet­ry, includ­ing The Sec­ond Blush and Cor­nu­copia: New and Select­ed Poems. Her poems are includ­ed in The Oxford Book of Amer­i­can Poet­ry and appear in lead­ing lit­er­ary jour­nals inter­na­tion­al­ly. Pres­i­dent Emeri­ta of the Poet­ry Soci­ety of Amer­i­ca, she co-cre­at­ed Poet­ry in Motion, a pro­gram of plac­ards on sub­ways and bus­es. Award­ed fel­low­ships from the Ingram Mer­rill, Woodrow Wil­son, and Leon Levy Foun­da­tions, the Nation­al Endow­ment for the Arts, and the Cana­da Coun­cil for the Arts, Pea­cock is also author of a biog­ra­phy, The Paper Gar­den: Mrs. Delany Begins Her Life's Work at 72, and a mem­oir, Par­adise, Piece by Piece. She is based in Toron­to and New York.