Rab­bi Sara Bran­des is the author of Mag­i­cal World: Sto­ries, Reflec­tions, Poems. Invit­ed to weigh in on recent devel­op­ments at the Kotel, the West­ern Wall of Jerusalem's Old City, Sara is blog­ging here all week as part of the Vis­it­ing Scribe series on The ProsenPeo­ple.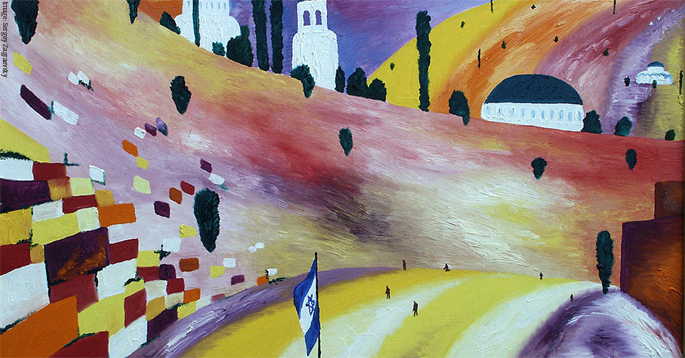 I love the land of Israel, irra­tional­ly — near­ly every­thing about it — but there is only one thing that I like about the West­ern Wall. When I stand before its loom­ing stones, I can't help but mar­vel at the birds that make their nests in the plants that sprout there, twen­ty feet into the sky. How do they do that? How can green grow from rock? Oh, to be one of those birds, that makes its home in the life that springs forth, in spite of it all!
The Kotel stands in oppo­si­tion to my Judaism in every oth­er way. It is made of stone, which the Torah specif­i­cal­ly for­bids wor­ship­ping. It was the out­er retain­ing wall of the Tem­ple com­plex, where God rest­ed between the gaze of two gold­en cherubs, antic­i­pat­ing Lev­inas in the most poet­ic fash­ion. It is an ultra-Ortho­dox prayer space, with the added perk of a post office to heav­en — nei­ther of which remote­ly reflect my under­stand­ing of the Divine, or how God works in the world.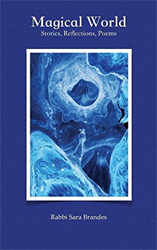 Why then should the recent deci­sion by the Israeli gov­ern­ment to cre­ate a third egal­i­tar­i­an sec­tion at the Kotel mat­ter to me at all?
It shouldn't, but some­how it does. Whether I like it or not, the West­ern Wall's very exis­tence begs the ques­tion: What are we going for here, in this project that we call the Mod­ern State of Israel? What is our end game?
The Tem­ple Insti­tute in Jerusalem has an answer. A non-prof­it orga­ni­za­tion fund­ed but Amer­i­can and Israeli mon­ey, they are ded­i­cat­ed to prepar­ing for the rebuild­ing of the Third Tem­ple. They have already recon­struct­ed all of the nec­es­sary décor — the altar, priest­ly gar­ments, meno­rah, etc., (many made of pure gold) — and are train­ing priests to resume ani­mal sac­ri­fice. All that stands in their way is the birth of a red heifer, a cow whose fur is entire­ly red, and the destruc­tion of Islam's third-holi­est site. The Insti­tute recent­ly announced that a red heifer is indeed being raised now in the Unit­ed States accord­ing to the dic­tates of the Torah and will soon be sent to Jerusalem. Were they to have their way, Judaism would revert to a patri­ar­chal, sac­ri­fi­cial reli­gion, sanc­tion­ing the End of Days and per­haps wel­com­ing a male mes­si­ah and a Zom­bie-like res­ur­rec­tion of some sub­set of deserv­ing people.
When my baf­fle­ment sub­sides, I have one reac­tion to the Tem­ple Insti­tute: We are not ready! We, the Jew­ish world, is not ready for our end game. We have so much more grow­ing yet to do.
Thank­ful­ly, the Israeli Chief Rab­binate agrees with me. A sign hangs above the entrance to the Tem­ple Mount announces and warns: ​"Accord­ing to Torah Law, enter­ing the Tem­ple Mount area is strict­ly for­bid­den due to its sacred­ness." Accord­ing to Jew­ish law, one must be rit­u­al­ly pure, even of the imprint left by con­tact with death, in order to walk the ground where the Tem­ple stood. The rit­u­al deter­gent for such purifi­ca­tion is found in the blood and burnt ash­es of the red heifer (hence the Tem­ple Institute's antic­i­pa­tion). We are not ready.
The West­ern Wall, the Kotel, is the most pow­er­ful Jew­ish sym­bol in exis­tence today. It links the three most oper­a­tive dimen­sions of Jew­ish iden­ti­ty: his­to­ry, reli­gion and pur­pose. It is of our past, from the sin­gle moment in Jew­ish his­to­ry when our peo­ple were one. It has endured until today, through two destruc­tions, 2,000 years of exile, the Holo­caust and the found­ing of the mod­ern State of Israel. It is the screen on which the Jew­ish sto­ry is pro­ject­ed — which is pre­cise­ly why the Kotel deci­sion mat­ters so much.
Every oth­er nook and cran­ny of this con­test­ed land has the bless­ing of anonymi­ty, when com­pared to theWest­ern Wall, but the Kotel can­not hide. Its pow­er as a sym­bol demands that it offer us a reflec­tion of the redeemed world if it is going to make any state­ment at all, and the recent gov­ern­ment deci­sion falls short. And so, until the Jew­ish peo­ple suc­ceeds in rec­on­cil­ing the ten­sion between Isaiah's uni­ver­sal­ism and Abraham's par­tic­u­lar­ism, until we are ready to undo the curs­es levied upon us when we were ban­ished from the Gar­den of Eden, and until the chil­dren of Isaac and Ish­mael, Esau and Jacob are ready to gath­er again to peace­ful­ly bury their fathers, bet­ter that the Kotel remain an out­er retain­ing wall of a Tem­ple that once was, and that, for now, the lofty birds perched in its heights suf­fice as our best sym­bol of hope.
Rab­bi Sara Bran­des is the author of Mag­i­cal World: Sto­ries, Reflec­tions, Poems, a spir­i­tu­al mem­oir inspired by her life in the north of Israel. She blogs about the com­plex­i­ty of life there at www​.heris​rael​.com.
Relat­ed Content:
Rab­bi Sara Bran­des was born in Los Ange­les and received her rab­bini­cal ordi­na­tion from the Jew­ish The­o­log­i­cal Sem­i­nary of Amer­i­ca. She worked as an edu­ca­tor, yoga instruc­tor, hos­pi­tal chap­lain, and direc­tor of the Neshama Cen­ter and Mik­vah before mov­ing with her fam­i­ly to Kib­butz Han­na­ton in Israel.
Kol Isha — A Voice for Every Woman