Ear­li­er this week, Nation­al Jew­ish Book Award win­ner Jonathan Kras­ner dis­cussed his use of the word ​"boys" in ​"Ben­der­ly boys." He will be blog­ging here all week for Jew­ish Book Coun­cil and MyJew­ish­Learn­ing.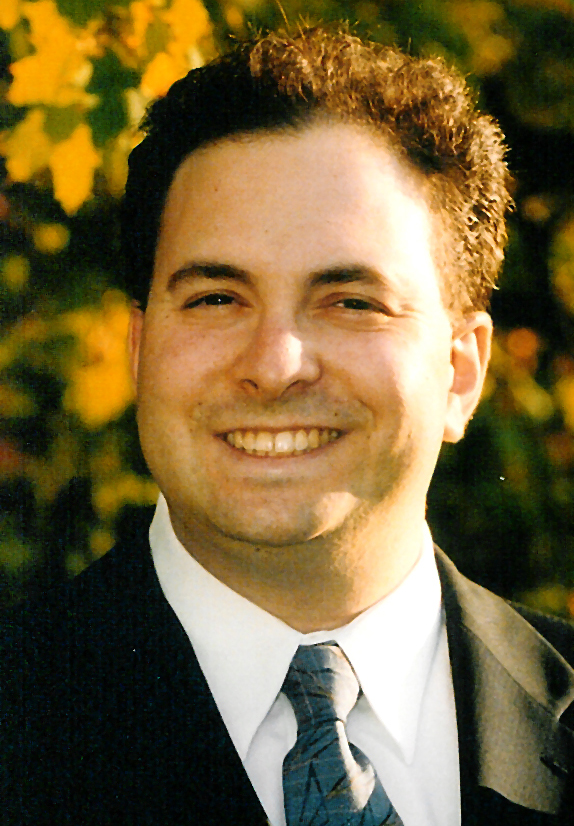 When my ten year old daugh­ter heads to
sleep-away camp
this sum­mer she will fol­low a fam­i­ly tra­di­tion that began the sum­mer after
World War

II
. Fear­ing an out­break of polio in New York City, my grand­par­ents shipped my father off to Mas­sad, a Hebrew-speak­ing camp in the Poconos. He was only five years old. My grand­moth­er kept the post­cards he mailed home. My dad was just learn­ing to print and his pen­man­ship was atro­cious. Still, they weren't dif­fi­cult to deci­pher, and all were vir­tu­al­ly iden­ti­cal: ​
"
I don't like it here," his post­cards wailed. ​
"
Take me home!"
As a for­mer camp coun­selor I know that dad's home­sick­ness was hard­ly anom­alous. But by-and-large, his peers who attend­ed Jew­ish overnight camps have very fond mem­o­ries of their sum­mers. Dr. Josh Perel­man, the deputy Direc­tor of Pro­gram­ming and Muse­um His­to­ri­an at the
Nation­al Muse­um of Amer­i­can Jew­ish His­to­ry
recent­ly told me that the sec­tion of the museum's per­ma­nent exhib­it ded­i­cat­ed to sum­mer camp­ing is eas­i­ly one of the biggest draws. A sec­tion of the muse­um's web­site is devot­ed to Jew­ish sum­mer camps and guests are invit­ed to upload their own
camp pho­tos
and share mem­o­ries.
When I was research­ing the ori­gins of Jew­ish cul­ture camp­ing for
The Ben­der­ly Boys
I was struck by the cen­tral role that overnight camps played in the Jew­ish iden­ti­ty for­ma­tion of my infor­mants. Decades after the clo­sure of Cejwin Camps, the old­est Jew­ish cul­ture camp, hun­dreds of alum­ni remain con­nect­ed through an online dis­cus­sion group and social media. A Camp Mas­sad Face­book group has almost
600
par­tic­i­pants. Anoth­er ven­er­a­ble overnight camp,
Modin
, which still thrives in Bel­grade, Maine, recent­ly held a
90
th anniver­sary reunion gala at a swanky Man­hat­tan venue with over
500
for­mer campers in atten­dance. And a
1998
reunion of the old­est Yid­dish-speak­ing camp,
Boiberik
, drew
450
alums and mer­it­ed
an arti­cle
in the
New York Times
.
I sup­pose my father's mem­o­ries of camp were not all bad. The sum­mer I turned ten, he and my mom signed me up for a month at Camp Mas­sad. I spent three glo­ri­ous sea­sons at Mas­sad Bet and would have returned. But dwin­dling enroll­ment com­pelled the camp to close, in
1979
, the same year that the Boiberik camp­grounds, in Rhinebeck, New York, was sold to a med­i­ta­tion cen­ter. Cejwin, which paved the way for camps like Mas­sad, was shut­tered a lit­tle over a decade lat­er, in
1991
.
Var­i­ous rea­sons have been giv­en for these camps' decline. My guess is that the phe­nom­e­non can large­ly be explained by their fail­ure to keep pace with the rapid socio-eco­nom­ic advance­ment of the Jew­ish com­mu­ni­ty. As much as I loved Mas­sad, the truth is that the camp facil­i­ties were ter­ri­bly out­dat­ed by the
1970
s. I doubt that they were ever in mint con­di­tion. But where­as an ear­li­er gen­er­a­tion was will­ing to write off over­grown play­ing fields, dilap­i­dat­ed com­mu­nal show­er hous­es and leech­es in the lake as symp­to­matic of the camp's rugged charms, such blem­ish­es could not be over­looked by mid­dle class kids thor­ough­ly accli­mat­ed to the crea­ture com­forts of sub­ur­bia. Cer­tain­ly not when there were oth­er well-man­i­cured, flashier alter­na­tives com­pet­ing for the same clien­tele.
More­over, the ide­o­log­i­cal core of these camps — their devo­tion to
Zion­ism
, Hebrew or Yid­dish lan­guage and cul­ture — did not tug as deeply at the heart­strings of the third gen­er­a­tion. By and large, their par­ents left their immi­grant ide­olo­gies in Brownsville and Rox­bury when they moved to Great Neck and New­ton.
My hypoth­e­sis is borne out by the oppos­ing fates of Cejwin and Modin. Estab­lished with­in a few years of one anoth­er (
1919
and
1922
, respec­tive­ly) and shar­ing some of the same founders, the for­mer catered to a work­ing class clien­tele and placed Jew­ish cul­ture front and cen­ter, while the lat­ter attract­ed the chil­dren of pro­fes­sion­als and busi­ness­men, entic­ing them with bour­geois activ­i­ties like horse­back rid­ing and (lat­er) water­ski­ing. In the
1940
s and
50
s, Cejwin was teem­ing with campers and seemed to be in per­ma­nent expan­sion mode. But in the long run, Modin's for­mu­la had greater longevi­ty. The same sum­mer that Cejwin closed, the cur­rent own­ers of Modin relo­cat­ed their high end camp to a first class facil­i­ty on the pic­turesque Bel­grade Lakes with a state-of-the-art fit­ness cen­ter and recre­ation pavil­ion. The
2011
brochure fea­tures panoram­ic views and hap­py chil­dren of priv­i­lege, sail­ing, wind­surf­ing, white water raft­ing and wall climb­ing.
Even Ortho­dox Judaism had gone bour­geois by the
1970
s. In the
1980
s I worked at Camp Raleigh, the ​
"
sports camp in a Torah envi­ron­ment." Raleigh boast­ed pri­vate show­ers in each bunk, a gleam­ing swim­ming pool, and a pas­try chef who's cre­ations could rival any­thing one might find at the near­by
Grossinger's
resort hotel. A col­league and fel­low mem­ber of the Mas­sad Dias­po­ra mock­ing­ly referred to Raleigh as ​
"
Camp Fress," from the Yid­dish word for pig­ging out. But camps like Raleigh and Seneca Lake embod­ied the Amer­i­can Jew­ish zeit­geist of the late twen­ti­eth cen­tu­ry, the Age of Fress.
Twen­ty years lat­er, there is a new trend in Jew­ish camp­ing: the bou­tique or niche camp. In
2010
, the
Foun­da­tion for Jew­ish Camp
cre­at­ed a camp incu­ba­tor that facil­i­tat­ed the launch­ing of five non-prof­it spe­cial­ty camps, with names like Adamah Adven­tures and
92

Y
Pass­port
NYC
. The incu­ba­tor exper­i­ment was so suc­cess­ful that plans for a sec­ond incu­ba­tor are well under­way. Accord­ing to the Amer­i­can Camp Asso­ci­a­tion, the Jew­ish inter­est in spe­cial­ty camps mir­rors a larg­er trend in Amer­i­can camp­ing. Rab­bi Eve Rudin, a vet­er­an Reform Jew­ish camp leader and for­mer Direc­tor of the Depart­ment of Camp Excel­lence and Advance­ment at the Foun­da­tion for Jew­ish Camp is pos­i­tive­ly bull­ish on the new spe­cial­ty camps: ​
"
Before spe­cial­ty camps, young peo­ple had to chose between their area of inter­est and their Jew­ish inter­ests. Too often, they chose to opt out of the Jew­ish com­mu­ni­ty in order the gain the skills and men­tor­ing they desired. In these new set­tings, young peo­ple can lead Jew­ish lives, have Jew­ish expe­ri­ences and still receive the sophis­ti­cat­ed train­ing and oppor­tu­ni­ties in their areas of inter­est."
Indi­vid­ual Jew­ish sum­mer camps may come and go and the trap­pings and pro­grams of these camps may adapt to chang­ing times. But the idea of Jew­ish camp­ing is as fresh and as full of promise for Jew­ish iden­ti­ty build­ing and per­son­al growth today as it was when the first Jew­ish cul­ture camps were found­ed almost a cen­tu­ry ago. My daugh­ter will be attend­ing one of the new spe­cial­ty camps,
Eden Vil­lage
, a reli­gious­ly plu­ral­is­tic camp in Put­nam Val­ley, New York, focus­ing on Jew­ish envi­ron­men­tal­ism and organ­ic farm­ing. Like her coun­ter­parts twen­ty, fifty and nine­ty years ago, she is breath­less­ly count­ing the days until sum­mer.
Jonathan B. Kras­ner is the author of the Nation­al Jew­ish Book Award win­ning title
The Ben­der­ly Boys and Amer­i­can Jew­ish Edu­ca­tion
.
Kras­ner was also a final­ist for the

2012

Sami Rohr Prize for Jew­ish Lit­er­a­ture.
Jonathan Kras­ner is the Jack, Joseph, and Mor­ton Man­del Asso­ciate Pro­fes­sor of Jew­ish Edu­ca­tion Research at Bran­deis Uni­ver­si­ty. A final­ist for the Sami Rohr Prize in Jew­ish Lit­er­a­ture, he is also a two-time Nation­al Jew­ish Book Award win­ner for The Ben­der­ly Boys and Amer­i­can Jew­ish Edu­ca­tion (2011) and Hebrew Infu­sion: Lan­guage and Com­mu­ni­ty at Amer­i­can Jew­ish Sum­mer Camps (2020).