Rachel Can­tor is the author of the nov­el A High­ly Unlike­ly Sce­nario, or a Neet­sa Piz­za Employee's Guide to Sav­ing the World. With the pub­li­ca­tion of her sec­ond nov­el, Good on Paper, she is blog­ging here all week as a Vis­it­ing Scribe on The ProsenPeo­ple.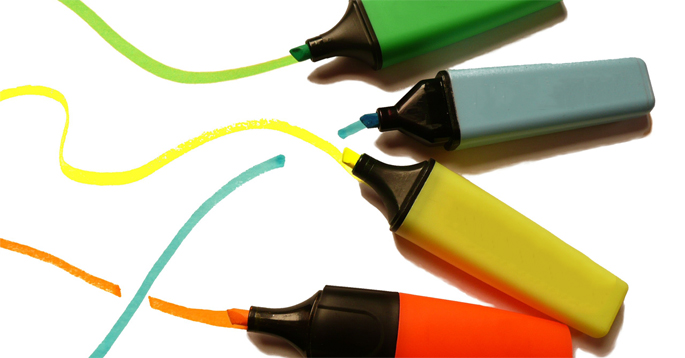 My sec­ond nov­el, Good on Paper, is about Shi­ra Greene, an under­achiev­ing trans­la­tor. Dis­trust­ing trans­la­tion on prin­ci­ple, she flits from one temp job to anoth­er — a not-very-sat­is­fy­ing out­come for a woman with near­ly a whole grad­u­ate degree who once aspired to be the world's first singing, danc­ing archi­tect! She gets a call out of the blue, how­ev­er, from a Nobel Prize-win­ning poet who wants her to trans­late his lat­est work, a sto­ry about the love he bears for his wife. See­ing stars, Shi­ra agrees — and then her sto­ry becomes inter­est­ing. Romei says he chose her because of a trans­la­tion she'd done long ago of La Vita Nuo­va ("The New Life"), an ear­ly work of Dante, but when he begins fax­ing her sec­tions of his work, we begin to sus­pect — as she does, too, even­tu­al­ly — that he has anoth­er agen­da alto­geth­er, one that involves her personally.
To write the book, I used my inter­me­di­ate-lev­el Ital­ian to trans­late bits of Vita Nuo­va and to con­vey some­thing of her trans­la­tion process and phi­los­o­phy. Of course, Shi­ra does a whole lot in the book besides stare at Ital­ian poet­ry — she falls in love, for one thing, and her fam­i­ly, not unre­lat­ed­ly, threat­ens to fall apart — but I had to make sure that we believe that Shi­ra is good at what she does.
What I did not imag­ine was that I might also find myself trans­lat­ing words from Hebrew. I don't speak Hebrew; I cer­tain­ly don't read Hebrew, much less Bib­li­cal Hebrew. What few words I know, I know from shul. But in one scene, two char­ac­ters, dis­sat­is­fied with the King James ver­sion of the Song of Songs, trans­late parts of 8:6 – 7 together.
The King James ver­sion of those lines reads: … for love is as strong as death; jeal­ousy is as cru­el as the grave: the coals there­of are coals of fire which hath a most vehe­ment flame. Many waters can­not quench love …
Work­ing with sev­er­al Eng­lish trans­la­tions of the Song — notably that of Ariel and Chana Bloch, with its glo­ri­ous and exten­sive anno­ta­tions, as well as that of poet Mar­cia Falk, and the trans­la­tion and com­men­tary of Mar­vin H. Pope, I cre­at­ed for my char­ac­ters Ben­ny and Esther — rab­bi and Midrash enthu­si­ast, respec­tive­ly — a new trans­la­tion of these verses.
For the pale ​"strong" of King James, the Blochs sug­gest ​"fierce," recall­ing that the word else­where mod­i­fies ​"lion." My char­ac­ters think ​"fero­cious": love is fero­cious like death.
Both Falk and the Blochs also use ​"grave" for the Hebrew she­ol, but my char­ac­ters dis­agree: they retain she­ol, for its sense of the under­world, of suf­fer­ing beyond death, a sense not avail­able in what they call the ​"dead-end trans­la­tion of She­ol as grave."
Ben­ny (unwit­ting­ly) fol­lows the Blochs in pre­fer­ring the lit­er­al ​"sparks" to ​"coals" ("its sparks," then, ​"sparks of fire"). In his rab­bini­cal­ly trained mind, sparks­bring to mind the holy sparks of six­teenth-cen­tu­ry Kab­bal­ist Isaac Luria, who famous­ly wrote of the holy sparks that infuse all spheres of exis­tence and which must be sep­a­rat­ed from the kelip­pot (husks) and lift­ed up.
Then, cru­cial­ly, the pair con­sid­ers shal­hevetyah, the ​"most vehe­ment flame" of King James. The Blochs dis­cuss a long­stand­ing debate: does shal­hevetyah (lit­er­al­ly, they say, ​"enor­mous flame") con­tain with­in it the name of God (oth­er­wise absent in Song of Songs); they decide no, because more usu­al­ly Yah appears as a sep­a­rate word. Their solu­tion: ​"a devour­ing flame." Falk appar­ent­ly dis­agrees, refer­ring instead to a ​"holy blaze." My char­ac­ters, being fic­tion­al, care noth­ing for rag­ing dis­putes. ​"A great God-flame!" they decide.
Thus, they now have, Love is fero­cious like death, its jeal­ousy cru­el as She­ol, its sparks, sparks of fire: a great God-flame! Already a depar­ture from the King James!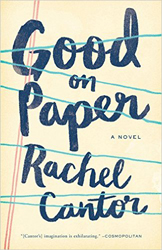 Fur­ther, King James decid­ed that ​"many waters can­not quench love." The Blochs write, ​"great seas can­not extin­guish love," but Mar­vin H. Pope's trans­la­tion notes clar­i­fies that these ​"great waters" are noth­ing less than the great pri­mor­dial waters of cre­ation, the may­im rab­bim first men­tioned in the open­ing of Gen­e­sis. Almost gid­dy, enjoy­ing their trans­la­tion work almost as much as I did, I have Ben­ny and Esther exclaim, ​"Not even the great waters of cre­ation can extin­guish the great God-flame which is love."
Alas, their trans­la­tion is inter­rupt­ed by a mes­sage that comes across the great waters of the Atlantic, a mes­sage that changes every­thing. To learn what that is, you'll have to read the book!
Rachel Can­tor​'s sto­ries have appeared in mag­a­zines such as the Paris Review, One Sto­ry, Ninth Let­ter, Keny­on Review, and the New Eng­land Review. Rachel lives in New York, in the writer­ly bor­ough of Brook­lyn. She is, always, at work on anoth­er book.
Relat­ed Content:
Rachel Can­tor was born in Hart­ford, Con­necti­cut, and raised in Rome. She worked for jazz fes­ti­vals in France and food fes­ti­vals in Aus­tralia before get­ting degrees in inter­na­tion­al devel­op­ment and fic­tion writ­ing. Her short sto­ries have appeared in The Paris Review, One Sto­ry, Keny­on Review, and oth­er pub­li­ca­tions. She lives in Brook­lyn, New York.