Ear­li­er this week, Yehu­da Kurtzer wrote about a recent Com­men­tary arti­cle by Jack Wertheimer. He will be blog­ging here all week for Jew­ish Book Coun­cil and MyJew­ish­Learn­ing.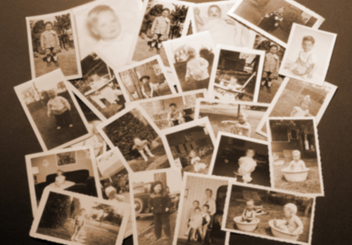 When my son Noah was about 3 or 4, he came home from school one day and asked me, ​"Abba, who are the Jew­ish peo­ple?" Thrilled by this oppor­tu­ni­ty to real­ly begin in earnest my son's Jew­ish edu­ca­tion, and by the depth of this ques­tion com­ing at such a young age, I replied, ​"Why, Noah – we are the Jew­ish peo­ple!" Where­upon he burst into tears, incon­solable. When I final­ly calmed him down, I asked him why he was so upset. ​"Because I don't want Pharaoh to hurt me!"
I was con­flict­ed about how to answer him. My par­ent­ing instincts inclined me to dis­abuse him of the myth alto­geth­er: to tell him that it was just a sto­ry from a long time ago, that he was safe, that maybe the sto­ry wasn't even true. Good­ness knows a tod­dler does not need to be ter­ri­fied by Judaism in gen­er­al, much less as a cat­a­lyst for his sense of belong­ing to a sto­ry he is just learn­ing about for the first time.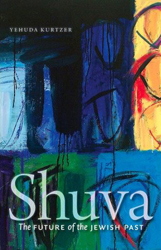 At the same time, I was proud to see that he had unwit­ting­ly inter­nal­ized the man­date of the Passover Hag­gadah: that in every gen­er­a­tion a per­son is oblig­at­ed to see them­selves as though they left Egypt. Pharaoh was alive for him, a source of gen­uine ter­ror. The non-parental, Jew­ish edu­ca­tor side of me want­ed to shrug my shoul­ders and tell him, ​"Shver tsu zayn a yid."
This is a defin­ing ques­tion in Jew­ish edu­ca­tion, as it goes to the heart of what it means to cre­ate, cul­ti­vate and trans­mit mem­o­ry. Not facts, not his­to­ry, and not just val­ues and ideas that are crit­i­cal­ly impor­tant as part of the tex­ture of an intel­lec­tu­al­ly cred­i­ble Jew­ish edu­ca­tion, but mem­o­ry – that sense of belong­ing to a nar­ra­tive that pre­cedes you and will out­last you, and a set of sto­ries and vis­cer­al expe­ri­ences in which you may not have phys­i­cal­ly par­tic­i­pat­ed but are part of defin­ing the iden­ti­ty to which you belong. But is there a work­able way to trans­mit the pow­er of trau­mat­ic mem­o­ry, with­out cre­at­ing post-trau­mat­ic stress?
Yehu­da Kurtzer is the pres­i­dent of the Shalom Hart­man Insti­tute of North Amer­i­ca. His first book, Shu­va: The Future of the Jew­ish Past, is now avail­able.