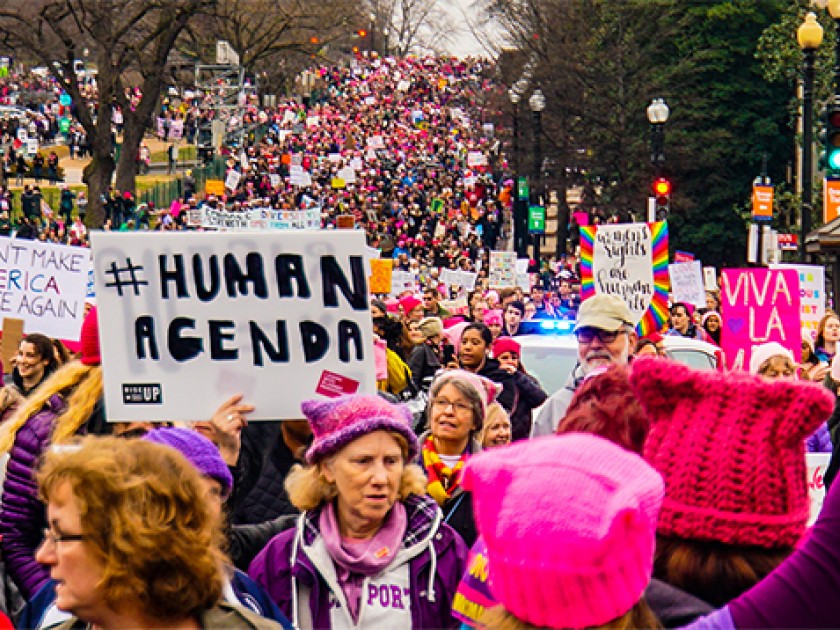 Ursu­la Wern­er is the author of nov­el The Good at Heart, recent­ly released from Touch­stone Books. Ursu­la will be guest blog­ging for the Jew­ish Book Coun­cil all week as part of the Vis­it­ing Scribe series here on The ProsenPeo­ple.
When my sis­ter and I were very young, we loved play­ing with Lin­da Lei­bowitz, the lit­tle girl who lived across the street from our house in South Flori­da. We loved Linda's tini­ness, her pale skin and straight, jet-black hair, so dif­fer­ent from our own hefti­er Ger­man­ic bod­ies and wavy manes. Most sum­mers, the three of us swam hap­pi­ly for hours in our pool, but every once in awhile, we fought as only girls can. Inevitably dur­ing those times, my sis­ter and I ganged up on poor Lin­da, until she ran back across the street to her moth­er, cry­ing and yelling, ​"I hate you, you dirty Nazis!"
At the time, I hon­est­ly did not know what a Nazi was, though I did under­stand that it had some­thing to do with the fact that we were Ger­man and that, what­ev­er it was, it wasn't good. By the time I learned about the Holo­caust at school a few years lat­er, I had learned anoth­er, far more painful fact about my her­itage: my great-grand­fa­ther was a Nazi, and he had worked direct­ly for Hitler.
When I shoul­dered the bur­den of cul­tur­al guilt that, to some extent, every Ger­man feels when he or she learns about the Holo­caust, I did so believ­ing that it was an appro­pri­ate penance, giv­en the lin­ger­ing pain suf­fered by the fam­i­ly mem­bers and descen­dants of those mil­lions who had been incin­er­at­ed by my nation­al fore­bears. But that bur­den was nowhere near as heavy as the mill­stone of my great-grandfather's par­tic­i­pa­tion in the upper ech­e­lons of the Third Reich. I felt com­pelled to know more about what my great-grand­fa­ther knew or didn't know, what he did or didn't do. On one hand, I felt it was my duty to con­front the real­i­ty of my per­son­al his­to­ry; on the oth­er, I hoped for some kind of per­son­al exon­er­a­tion. But my par­ents and grand­par­ents, like so many oth­er sur­vivors of the war, did not want to talk about it.
My nov­el, The Good at Heart, was to some degree a response to this wall of famil­ial silence. It was my fic­tion­al recre­ation of the world in which my great-grand­par­ents lived, my attempt as a writer to explore the choic­es they con­front­ed and the dan­gers they faced. Halfway through writ­ing the nov­el, on a vis­it to my aunt's house in Ham­burg I found a pile of let­ters writ­ten on behalf of my great-grand­fa­ther when he was jailed in Ham­burg in 1946, await­ing ​"de-Naz­i­fi­ca­tion." These let­ters told me that he stayed in the Eco­nom­ics Min­istry of the Hitler admin­is­tra­tion con­scious­ly and delib­er­ate­ly, so that, as he told one Jew­ish busi­ness­men in 1935, he might ensure that ​"the reg­u­la­tions against Jews [were] applied in a very lenient way." I learned that he used his posi­tion to help Jew­ish indi­vid­u­als when­ev­er pos­si­ble, that he did not approve of the Nazi pro­gram, and that the file the SS kept on him was thick­er than an unabridged dictionary.
When I first read these let­ters four years ago, I felt a kind of relief that I final­ly had some answers. Over time, that feel­ing of relief has evolved — first, into pro­found sense of sad­ness that some­one who was appar­ent­ly so well-mean­ing could have been so naïve about the inten­tions of the gov­ern­ment he served. Was it fear or wish­ful think­ing that made him believe that anti­se­mit­ic reg­u­la­tions were the worst the Third Reich could dish out? I imag­ine my great-grand­fa­ther sit­ting in his prison in Ham­burg, a for­mer con­cen­tra­tion camp con­vert­ed by the Allies into a hold­ing depot for pos­si­ble war crim­i­nals. I imag­ine he under­stood the irony of where he was incar­cer­at­ed, and I won­der how blind­sided he felt and to what degree he cas­ti­gat­ed him­self for not see­ing the truth of Hitler's ambi­tions earlier.
I like to think that, if I were in my great-grandfather's shoes, I would have done the same things he did. I like to think that I might even have tried to do what my char­ac­ter Mari­na does in The Good at Heart and shel­tered those flee­ing the Nazi machine because they were Jews or Poles or mem­bers of oth­er ​"unwant­ed" groups.
But then I remem­ber that both my great-grand­fa­ther and Mari­na were act­ing in a police state, where the pun­ish­ment for oppos­ing the regime meant incar­cer­a­tion or death. And not just for them­selves, but for mem­bers of their fam­i­ly. I might con­vince myself that I would have the courage to face my own impris­on­ment or exe­cu­tion in order to do the right thing, but would I know­ing­ly put my fam­i­ly in dan­ger? My young chil­dren? These are ques­tions that make me pause.
For­tu­nate­ly, how­ev­er, I do not live in a police state. For­tu­nate­ly, I live in a coun­try with firm­ly entrenched demo­c­ra­t­ic val­ues and a Con­sti­tu­tion­al com­mit­ment to the free­dom and equal­i­ty of all peo­ple. But I am only recent­ly under­stand­ing that the priv­i­lege of liv­ing in this democ­ra­cy — more par­tic­u­lar­ly, of enjoy­ing the fruits of its ideals — impos­es an affir­ma­tive oblig­a­tion on me, an oblig­a­tion to act. If my great-grandfather's expe­ri­ence has any­thing to teach me, it is that when­ev­er my gov­ern­ment engages in moral­ly inde­fen­si­ble actions, I have a respon­si­bil­i­ty to speak up in oppo­si­tion. Even if those actions do not direct­ly affect me, even if I have oth­er, seem­ing­ly more press­ing, mat­ters in my per­son­al life, there is no excuse for silence. My apa­thy and pas­siv­i­ty per­mit the fire of cal­cu­lat­ed hatred and sys­tem­atized prej­u­dice to burn unchecked; I have to act because oth­er­wise, as in my great-grandfather's time, the fire might rise to a con­fla­gra­tion. I have to act because oth­er­wise, as his exam­ple teach­es me, there might be far worse to come.
Ursu­la Wern­er is a writer and attor­ney cur­rent­ly liv­ing in Wash­ing­ton, DC, with her fam­i­ly. Born in Ger­many and raised in South Flori­da, she has prac­ticed law while con­tin­u­ing her cre­ative writ­ing, pub­lish­ing two books of poet­ry, In the Silence of the Woodruff (2006) and Rapun­zel Revis­it­ed (2010). Her first nov­el, The Good at Heart, was pub­lished by Touch­stone Books ear­li­er this year.