Ear­li­er this week, Ilana C. Myer wrote about how Jerusalem found its way into her debut fan­ta­sy nov­el. Ilana is blog­ging here all week as part of the Vis­it­ing Scribe series on The ProsenPeo­ple.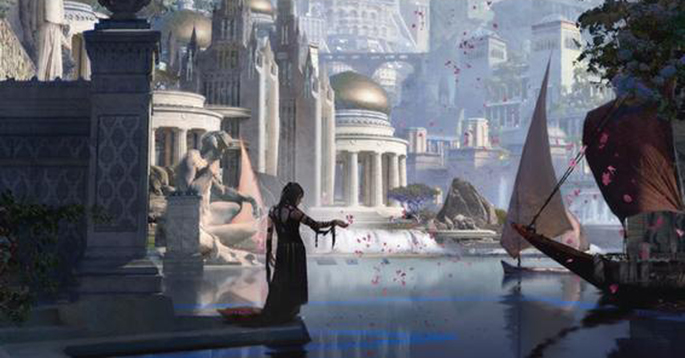 I always dread peo­ple ask­ing me what my book is about. I know that's ridicu­lous — who would know bet­ter than I? But the truth is that there are sev­er­al pos­si­ble respons­es. Last Song Before Night is a fan­ta­sy set in a world where art and mag­ic are inter­twined, and the pro­tag­o­nists are poets. It's also an explo­ration of the pow­er of art to shape — and some­times dis­tort — the nar­ra­tives of our lives. But it is also, in a way I nev­er antic­i­pat­ed, a sto­ry about women, shaped in no small mea­sure as a response to Ortho­dox Judaism.
The genre of the (for­mer) ultra-Ortho­dox mem­oir has reached a peak in recent years, as promi­nent mem­oirists such as Leah Vin­cent, Shulem Deen, and Deb­o­rah Feld­man emerged to tell their sto­ries. The stran­gle­hold of ultra-Ortho­doxy makes for com­pelling read­ing for peo­ple grow­ing up in a sec­u­lar and per­mis­sive envi­ron­ment — and even for reli­gious peo­ple whose lives are not as cir­cum­scribed as those of the ultra-Ortho­dox. To most read­ers, the sto­ries are clear-cut in their mes­sage: the ultra-Ortho­dox world is sti­fling in obvi­ous, dys­func­tion­al ways.
My back­ground is more ambigu­ous. I was raised Ortho­dox, first in New York and lat­er on in Jerusalem. I read sec­u­lar books and watched movies (but no TV). No one ever told me I could not have the career I want­ed, or that I was infe­ri­or to men. I would mar­ry the per­son I chose; I would even go to col­lege. So when sec­u­lar peo­ple remarked how lim­it­ed I was in my options — or, as one woman put it, how ​"pro­tect­ed" I was — I myself didn't see it. (Nor do I think going to school amid Jerusalem's sui­cide bomb­ings can be described as ​"pro­tect­ed," but that's a dif­fer­ent conversation.)
When a val­ue is expressed tac­it­ly, through prac­tices rather than through words, it can be hard to see. And I don't think any­one in the Ortho­dox (as opposed to ultra-Ortho­dox) world con­scious­ly thinks of women as infe­ri­or. It all oper­ates as a sub­text beneath the surface.
But adult life can test the para­me­ters of reli­gion, espe­cial­ly when it expos­es us to the world. When I left my par­ents' home at 18 and had to chart a plan of sur­vival, it wasn't the safe route of father's home to husband's home that can keep a young Ortho­dox woman shield­ed from real­i­ty. My con­fronta­tion with that real­i­ty end­ed up com­ing out in the nov­el I was writ­ing. With­out intend­ing to, I grap­pled with women's roles in Ortho­doxy through fiction.
The soci­ety of Last Song Before Night is unabashed­ly sex­ist — a land where poets hold great pow­er, one that is per­mit­ted only to men. One woman is dri­ven by her desire to become a poet despite the stric­ture for­bid­ding it. The con­trast between her expe­ri­ence and those of the cel­e­brat­ed male poets of her own age is marked: they flour­ish where she is mal­nour­ished and plagued with night­mares, rid­dled with psy­chic bat­tle-scars that no one sees.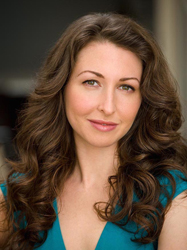 My oth­er female pro­tag­o­nist is, to use the word of that con­de­scend­ing woman, pro­tect­ed. Her expe­ri­ence rep­re­sents the ide­al of what the Ortho­dox woman is sup­posed to be — cul­ti­vat­ed, inno­cent, shel­tered behind walls, and con­tent for mar­riage to take cen­ter stage in her life. When her life's secu­ri­ty is shat­tered, none of these qual­i­ties serve her in the slight­est as a defense. The ide­al woman of Ortho­doxy can only sur­vive behind pro­tec­tive bar­ri­ers. At the slight­est con­tact with adver­si­ty, the slight­est desta­bi­liza­tion of the core, the entire struc­ture col­laps­es. This woman broke my heart to write.
Last Song Before Night began as a jour­ney to under­stand my rela­tion­ship with art. I was blind­sided by the pain that broke through, unbid­den, through the expe­ri­ence of its women. In the end it became impor­tant to me to find their way, just as I was seek­ing mine, and allow them to sing.
Ilana C. Myer has writ­ten about books for The Globe and Mail, The Huff­in­g­ton Post, the Los Ange­les Review of Books, and Salon. Pre­vi­ous­ly she was a jour­nal­ist in Jerusalem.