Post­ed by Nat Bern­stein
While Sophie Segal, one of Jew­ish Book Council's interns this sum­mer, was research­ing her essay on the lega­cies of the late Nov­el lau­re­ates Imre Kertész and Elie Wiesel, I came across some strik­ing rep­re­sen­ta­tions of Wiesel's Night tril­o­gy, dreamed up by inde­pen­dent graph­ic designers: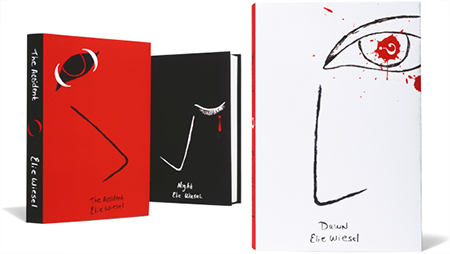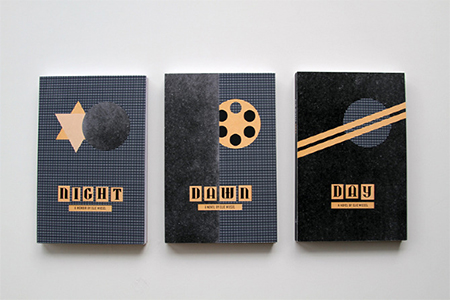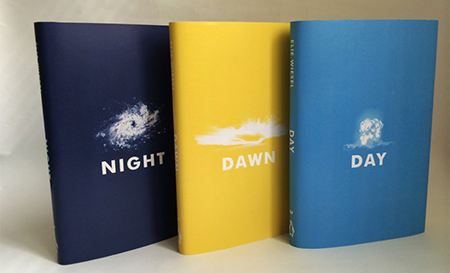 Def­i­nite­ly a strong depar­ture from the stan­dard paper­back edi­tion. What do these aes­thet­ics con­tribute to the books they cov­er, or does an artis­tic ele­ment some­how detract from the work as Wiesel intend­ed? I'm curi­ous to hear oth­er read­ers' thoughts on this — please chime in using the com­ments sec­tion below!
Relat­ed Content:
Nat Bern­stein is the for­mer Man­ag­er of Dig­i­tal Con­tent & Media, JBC Net­work Coor­di­na­tor, and Con­tribut­ing Edi­tor at the Jew­ish Book Coun­cil and a grad­u­ate of Hamp­shire College.