Post­ed by Nat Bernstein
In case you need­ed an excuse to reread Helene Weck­er's stun­ning 2013 nov­el, the book cov­er for the Indone­sian edi­tion of The Golem and the Jin­ni was released last week: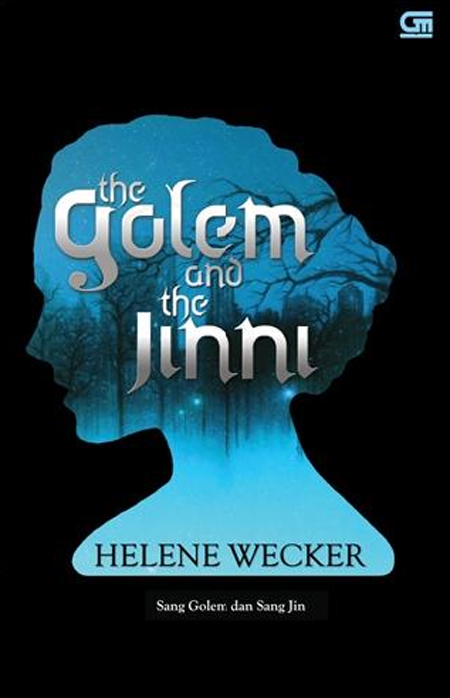 "The black sil­hou­ette is a punch-out, so it's like the entire city is inside the Golem's head. (Which seems apro­pos, giv­en her abil­i­ties.) Love that font, too," the author post­ed last Tues­day — and we agree! A breath­tak­ing work of his­tor­i­cal fic­tion infused with Jew­ish and Syr­i­an mys­ti­cal lore, The Golem and the Jin­ni is one of the all-time most pop­u­lar titles among Jew­ish Book Coun­cil's read­ers: if you haven't already picked it up, be sure to add it to your sum­mer read­ing list!
Relat­ed Content:
Nat Bern­stein is the for­mer Man­ag­er of Dig­i­tal Con­tent & Media, JBC Net­work Coor­di­na­tor, and Con­tribut­ing Edi­tor at the Jew­ish Book Coun­cil and a grad­u­ate of Hamp­shire College.