Post­ed by Nat Bernstein
I revis­it­ed Adelle Wald­man's debut nov­el over Labor Day, rec­om­mend­ing The Love Affairs of Nathaniel P. to a friend who sad­ly expe­ri­enced some major heartache this sum­mer. And this nov­el is so. Good.
My for­lorn friend's imme­di­ate response to the book? ​"Great cov­er art!"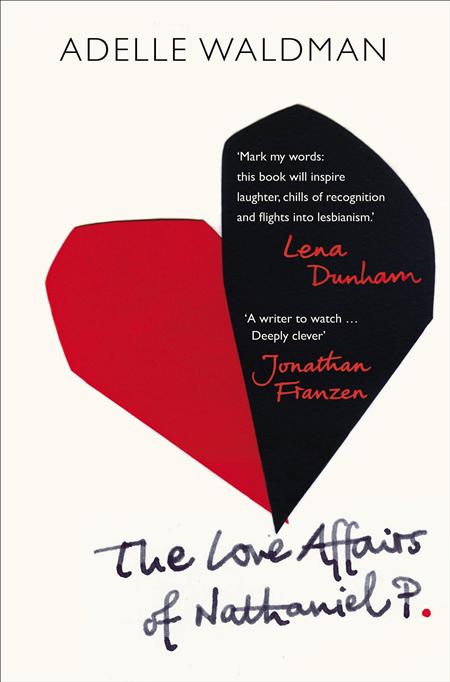 This is not the book cov­er he saw. Appar­ent­ly, this is what The Love Affairs of Nathaniel P. looks like in Aus­tralia? But the orig­i­nal is pret­ty great, too.
Update: Hen­ry Holt & Co. ver­i­fied that the image pic­tured is the UK edition!
Relat­ed content:
Nat Bern­stein is the for­mer Man­ag­er of Dig­i­tal Con­tent & Media, JBC Net­work Coor­di­na­tor, and Con­tribut­ing Edi­tor at the Jew­ish Book Coun­cil and a grad­u­ate of Hamp­shire College.