Post­ed by Nat Bern­stein
I've been haunt­ed by Tom­my Wieringa's These Are the Names since pick­ing up an advance copy last month. The orig­i­nal edi­tion of the Dutch nov­el deserved­ly won the 2013 Lib­ris Prize, but before I knew that or any­thing else about the book the the cov­er alone instant­ly cap­tured my attention: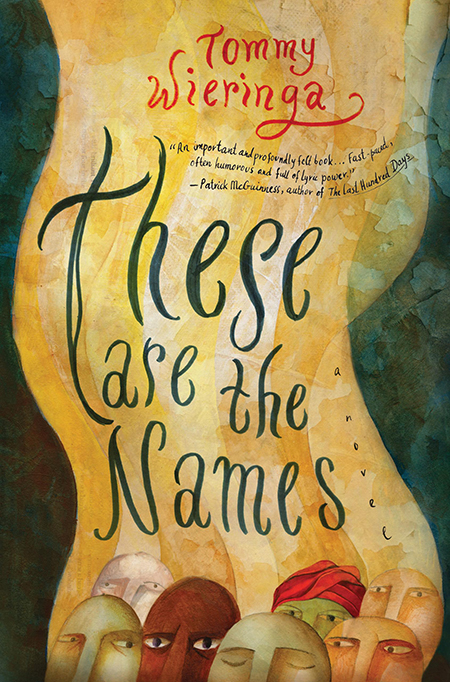 Of course, once I opened its pages I was spell­bound by Tom­my Wieringa's mas­ter­ful (and eerie) sto­ry­telling. These Are the Names bal­ances the mun­dane and the mys­te­ri­ous between two seem­ing­ly inhar­mo­nious sto­ries — the famine-swept jour­ney of a pack of wan­der­ers trekking thought the Eurasian wilder­ness and a soli­tary police­man's inves­ti­ga­tion into the death of a rab­bi, leav­ing only one oth­er Jew remain­ing in their reduced bor­der town — with­out ever strik­ing a dis­cor­dant note.
Relat­ed Content:
Nat Bern­stein is the for­mer Man­ag­er of Dig­i­tal Con­tent & Media, JBC Net­work Coor­di­na­tor, and Con­tribut­ing Edi­tor at the Jew­ish Book Coun­cil and a grad­u­ate of Hamp­shire College.