Post­ed by Nao­mi Firestone-Teeter

Just came across a love­ly new book of poems by Esther Cohen enti­tled God Is a Tree, and Oth­er Mid­dle-Age Prayers. The pub­lish­er is dead on when describ­ing the book: ​"You can't help but smile when you encounter her delight­ful images." For your read­ing plea­sure, poem ​"Nine":
Today I'm final­ly
ready to write a prayer.
This is it.
I had a Bas Mitz­vah
a long time ago.
I wrote a prayer then, too.
God Is a Tree was my title.
Louis Sav­it­sky didn't like it.
After­wards he asked me
why I had the chutz­pah
to think God was a tree.
His daugh­ter became a Sci­en­tol­o­gist.
This is my prayer for you, God.
Tree or not.
It's more a song,
more Ry Cood­er than Mar­tin Buber.
I like them both.
You too,
on good days,
when I can sit
under a tree,
just sit.
Amen
A great gift for the hol­i­days, and it's only $10! To find out more infor­ma­tion about the book, please vis­it here.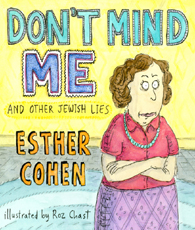 And, if you like this book, you may enjoy anoth­er title that Esther worked on with New York­er car­toon­ist Roz Chast called Don't Mind Me, And Oth­er Jew­ish Lies. A sec­ond lit­tle treat from Esther Cohen for the hol­i­day season!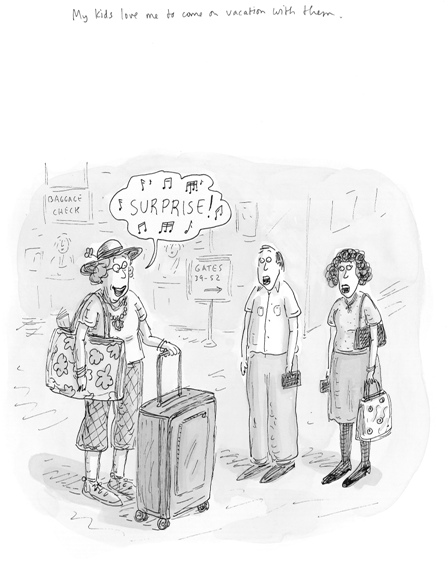 For more infor­ma­tion about this title, please vis­it here.
Orig­i­nal­ly from Lan­cast­er, Penn­syl­va­nia, Nao­mi is the exec­u­tive direc­tor of Jew­ish Book Coun­cil. She grad­u­at­ed from Emory Uni­ver­si­ty with degrees in Eng­lish and Art His­to­ry and, in addi­tion, stud­ied at Uni­ver­si­ty Col­lege Lon­don. Pri­or to her role as exec­u­tive direc­tor, Nao­mi served as the found­ing edi­tor of the JBC web­site and blog and man­ag­ing edi­tor of Jew­ish Book World. In addi­tion, she has over­seen JBC's dig­i­tal ini­tia­tives, and also devel­oped the JBC's Vis­it­ing Scribe series and Unpack­ing the Book: Jew­ish Writ­ers in Conversation.