Ear­li­er this week, Stephanie Feld­man wrote about her favorite Wan­der­ing Jews. Her debut nov­el, The Angel of Loss­es, will be pub­lished by Ecco on July 29th. She has been blog­ging here all week for Jew­ish Book Coun­cil and MyJew­ish­Learn­ing.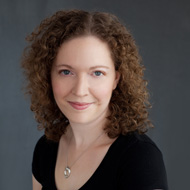 On the first day of ​"The His­to­ry of the Jews in East­ern Europe," my col­lege pro­fes­sor explained the ten­sion between our fam­i­ly sto­ries — our oral his­to­ry — and the record­ed facts. His exam­ple: almost all fam­i­lies from the Pale of Set­tle­ment (the Jew­ish region of Impe­r­i­al Rus­sia) claim an ances­tor who fled Europe to escape con­scrip­tion in the Czar's army. His­to­ry, how­ev­er, tells us that Jews were rarely, if ever, drafted.
I know very lit­tle about my own East­ern Euro­pean fore­bears — a big rea­son why I was tak­ing this class — but one of our only fam­i­ly leg­ends describes my great-grand­fa­ther leav­ing Ukraine to avoid ser­vice in the Russ­ian army. I imme­di­ate­ly told my grand­moth­er, his daugh­ter, that his sto­ry is a com­mon myth. I expect­ed she would share my aca­d­e­m­ic inter­est: Why would he pass off this sto­ry as truth? Why did so many men like him do the same?
Just as my pro­fes­sor warned, my grand­moth­er only became angry. Her father didn't lie. The his­to­ri­ans must be wrong.
I was sor­ry to have upset her. I agreed it was pos­si­ble my great-grand­fa­ther was one of the few threat­ened with con­scrip­tion, or at least believed he was under threat. Nev­er­the­less, I could­n't help but believe my pro­fes­sor, and I was dis­ap­point­ed. I felt like I had lost one of my few fam­i­ly sto­ries from Europe.
But I had to stop think­ing like a twen­ty-first-cen­tu­ry Amer­i­can col­lege stu­dent, and start think­ing like the Jew­ish ances­tors for whom I was search­ing. I began this jour­ney when that same pro­fes­sor assigned the works of emi­nent his­to­ri­an Yosef Yerushalmi.
Yerushal­mi argued that tra­di­tion­al Jew­ish his­to­ry has lit­tle to do with facts and dates (or what the Czar's army said to my great-grand­fa­ther). Instead, it's an exer­cise in mem­o­ry and per­for­mance that cap­tures our expe­ri­ence. It's inex­tri­ca­bly linked to the cal­en­dar; think of how Jews relive their entire his­to­ry each year, one hol­i­day and week­ly Torah por­tion at a time. From the Mid­dle Ages through the nine­teenth cen­tu­ry, Euro­pean Jews inter­pret­ed cur­rent events using the frame­work of tra­di­tion­al sto­ries. Region­al Jew­ish per­ils and clash­es with author­i­ty were under­stood as Purims, with chron­i­clers even renam­ing their ene­mies Haman; the Napoleon­ic Wars were inter­pret­ed using the Old-Tes­ta­ment terms Gog and Magog.
Sto­ry­telling-as-his­to­ry is a pow­er­ful idea — one that I returned to while writ­ing my nov­el, The Angel of Loss­es—but it's not an easy answer. As a Jew­ish per­son liv­ing after the Holo­caust, I'm not per­suad­ed that leg­end can entire­ly com­pen­sate for lost his­to­ry. Some­times, though, the leg­ends are all that's left, and Jews are par­tic­u­lar­ly ready to find mean­ing in them. I don't know if my great-grand­fa­ther was near­ly draft­ed into the Russ­ian army, but his tale was, at the least, a kind of truth; a part of his his­to­ry, and mine.
Stephanie Feld­man lives out­side Philadel­phia with her hus­band and daugh­ter. Read more about her and her work here.
Relat­ed Content:
Stephanie Feld­man is a grad­u­ate of Barnard Col­lege. She lives out­side Philadel­phia, Penn­syl­va­nia, with her hus­band and her daughter.