Post­ed by Nao­mi Firestone-Teeter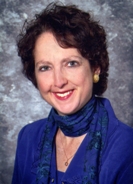 This morn­ing, the Jew­ish Pub­li­ca­tion Soci­ety announced that Ellen Frankel, CEO and Edi­tor-in-Chief of the Jew­ish Pub­li­ca­tion Soci­ety since 1991, has decid­ed to step down from that posi­tion August 1, 2009, to pur­sue her own writ­ing and schol­ar­ly projects. Frankel will main­tain her ties to JPS, work­ing in an advi­so­ry capac­i­ty as Edi­tor Emeri­ta. More from the press release (if you have any ques­tions, please con­tact Ani­ta Bihovsky at 215−832−0601 or ABihovsky@​Jewishpub.​org):
Frankel is the first exec­u­tive in the agency's his­to­ry to have served both as Edi­tor-in-Chief and Chief Exec­u­tive Offi­cer. She is also the first woman to have served as CEO.

While the JPS Board of Trustees engages in a search process, COO and Pub­lish­ing Direc­tor Car­ol Hup­ping will serve as inter­im CEO.

"JPS has ben­e­fit­ed both from Ellen's schol­ar­ship and her lead­er­ship as the face of JPS for almost two decades," said David Ler­man, Pres­i­dent of the JPS Board of Trustees. ​"Ellen has upheld the man­tle of a great tra­di­tion in schol­ar­ship as well as lead­ing us to the next phase of JPS' mis­sion to bring our con­tent to new audi­ences online. We wish her every suc­cess and know she will con­tin­ue to con­tribute to JPS' evolution."

Frankel's tenure has been dis­tin­guished by an ambi­tious acqui­si­tions pro­gram, which has includ­ed sev­er­al major pub­lish­ing projects, among them The Com­men­ta­tors' Bible, a new Eng­lish-lan­guage edi­tion of the rab­binic clas­sic, Miqra'ot Gedolot; Out­side the Bible, the first Jew­ish anthol­o­gy in Eng­lish of Jew­ish extra-canon­i­cal texts; and Folk­tales of the Jews, a mul­ti-vol­ume col­lec­tion of Jew­ish folk­tales from around the world. The lat­ter two projects won major grants from the Nation­al Endow­ment for the Humanities.

Frankel's focus as Edi­tor-in-Chief has been to estab­lish JPS as the pre­mier Jew­ish Bible pub­lish­er in the Eng­lish lan­guage. One of the cor­ner­stones in this pro­gram has been the 1999 Hebrew-Eng­lish Tanakh, con­tain­ing the acclaimed JPS trans­la­tion. JPS' Bible pro­gram is cur­rent­ly being expand­ed through the Tagged Tanakh, a col­lab­o­ra­tive learn­ing plat­form based on the Bible, and a new audio edi­tion of the JPS translation.

Under Frankel's direc­tion, JPS has pub­lished a num­ber of oth­er award-win­ning titles, includ­ing Avi­vah Zornberg's Gen­e­sis: The Begin­ning of Desire; Rachel Adler's Engen­der­ing Judaism; We Are Chil­dren Just the Same: Vedem, the Secret Mag­a­zine by the Boys of Terezin; the Con­ser­v­a­tive Movement's humash, Etz Hay­im; Elliot Dorff's Mat­ters of Life and Death; and Mena­hem Elon's Jew­ish Law, all of which have won Nation­al Jew­ish Book Awards.

Frankel, who received her B.A. from the Uni­ver­si­ty of Michi­gan and her Ph.D. in Com­par­a­tive Lit­er­a­ture from Prince­ton Uni­ver­si­ty, is a schol­ar of Jew­ish folk­lore and the author of nine books, includ­ing the forth­com­ing JPS Illus­trat­ed Children's Bible. She has received Hadassah's Myr­tle Wreath Award as well as the Bernard Reis­man Award in Pro­fes­sion­al Excel­lence from the Horn­stein Pro­gram at Bran­deis Uni­ver­si­ty. In addi­tion to work­ing as a con­sul­tant to JPS, she plans to devote time to writ­ing and lecturing.

JPS is the old­est non­prof­it, mul­ti-denom­i­na­tion­al pub­lish­er of Jew­ish works writ­ten in Eng­lish. The orga­ni­za­tion cel­e­brat­ed its 120th Anniver­sary in Novem­ber 2008. For more infor­ma­tion, please vis­it www​.jew​ish​pub​.org.