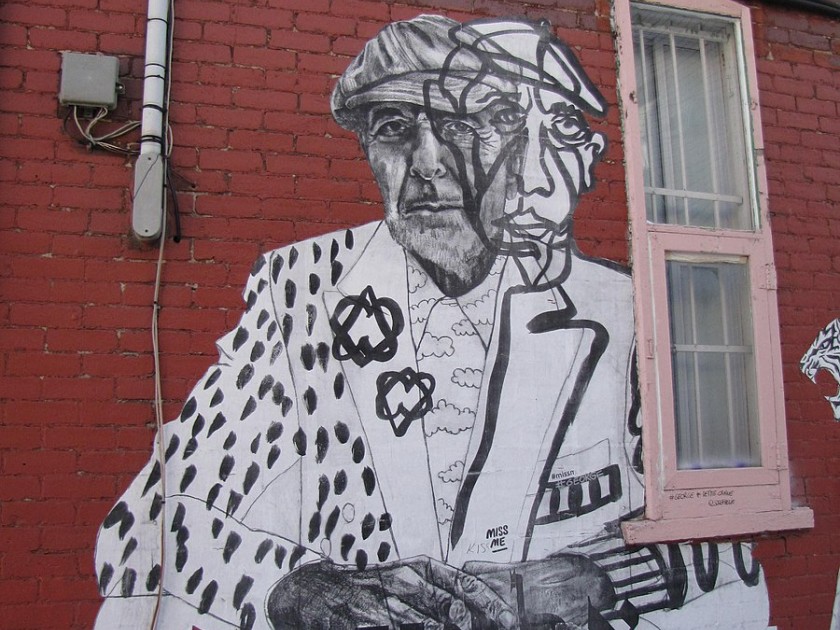 Emp­ty shelves don't wor­ry me
when the ghost of Leonard Cohen
waits in the check­out line
Patient as a Zen master
in a beige rain­coat & Oxford shoes
a car­ton of soy milk in his basket
To shel­ter in place is to stay home
study Dante & bake bread
dust off the tar­nished flute
In the time of pandemic
any­thing lapsed
can be revived
Dis­tant friendships
for­got­ten arpeggios
a trans­la­tion of the Infer­no
That reach­es the lake in your heart
the per­ilous sea & shut­tered cafés
weary doc­tors with torn face masks
I want to walk with my Virgil
through the car­pet of blue flowers
named Less­er Glo­ry of the Snow
But I'm home prac­tic­ing etudes
on the ter­race, far from my man
with his beige rain­coat and soy milk
Will I find him again before it's too late?
No one is spared from uncertainty
The leop­ard waits on a dis­tant shore.
This piece is a part of the Berru Poet­ry Series, which sup­ports Jew­ish poet­ry and poets on PB Dai­ly. JBC also awards the Berru Poet­ry Award in mem­o­ry of Ruth and Bernie Wein­flash as a part of the Nation­al Jew­ish Book Awards. Click here to see the 2019 win­ner of the prize. If you're inter­est­ed in par­tic­i­pat­ing in the series, please check out the guide­lines here.
Amy Got­tlieb is the author of the nov­el The Beau­ti­ful Pos­si­ble, which was a final­ist for the Edward Lewis Wal­lant Award, Harold Rib­alow Prize, and a Nation­al Jew­ish Book Award. Her poet­ry has appeared in On Being, Ilan­ot Review, One (Jacar Press), SWWIM, Blooms­bury Anthol­o­gy of Con­tem­po­rary Jew­ish Amer­i­can Poet­ry, and else­where. She lives in the Bronx.