Judy Batal­ion is the author of White Walls: A Mem­oir About Moth­er­hood, Daugh­ter­hood, and the Mess In Between. She is blog­ging here all week as part of the Vis­it­ing Scribe series on The ProsenPeo­ple.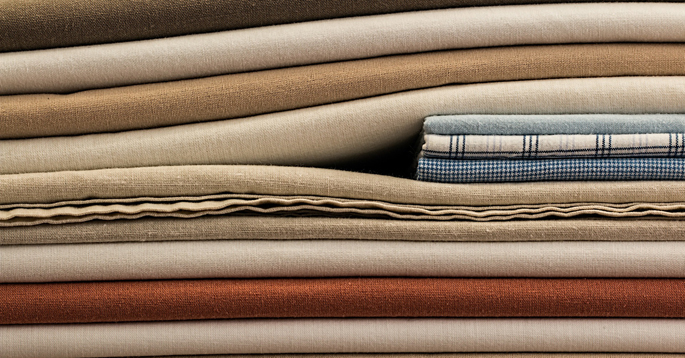 Let's just say, I wasn't eager to share my book with my moth­er. My mom was born in 1945 dur­ing my Bubbie's return voy­age from Siber­ian work camps to Poland, in Kir­gizia, in a makeshift hos­pi­tal staffed sole­ly by a dis­tract­ed jan­i­tor. Mom was a refugee before know­ing what home was. She spent her for­ma­tive years in Wro­claw and then Israel before set­tling in Cana­da. She was a depressed hoard­er, fill­ing our house with walls of tuna cans and thou­sands of video­cas­settes. My mem­oir explores my attempts to rec­on­cile our com­pli­cat­ed rela­tion­ship and her patho­log­i­cal­ly messy home when I found out I was about to have a daugh­ter myself.
I couldn't shake a sto­ry I'd heard about a mem­oirist who showed her moth­er her man­u­script; her moth­er was appalled, told her she could nev­er pub­lish it, then dropped dead the next day. My own mom's men­tal state was increas­ing­ly frag­ile, her depres­sion deep­en­ing, her sui­ci­dal threats fre­quent. She hadn't left her house in years. I toyed with the idea of keep­ing my book a secret. But she used Google, and one day, out­right asked to read it. I couldn't deny her request. Last sum­mer, when I was in Mon­tre­al — near­by in case of an emer­gency — I decid­ed it was time.
I print­ed the pages, put them in a gro­cery bag, and left them in my car for 3 days. Then I hand­ed them over. ​"This book is ded­i­cat­ed to you," I said, lean­ing into her shrink­ing physique, the small, soft mass that over­shad­owed my entire life. ​"I tried to be hon­est. You should tell me if I wasn't."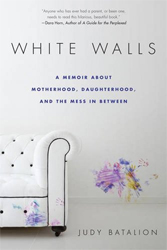 Radio silence.
Until three days lat­er, when I was chas­ing kids in a berry orchard, and her num­ber showed up. ​"I read your book." Her voice was hushed, thin like can­dy paper. I felt the car keys in my pock­et, knew I could get to her in 20 min­utes. ​"The tone in Chap­ter 17 is real­ly off."
"Mom, I — " Wait. What?
"I like how you braid togeth­er humor and pathos, but the com­e­dy is jar­ring in that scene. You lose emo­tion­al impact."
I was shocked, relieved, delight­ed and con­fused. I wrote a whole book about her emo­tion­al states and that was her response? But I remind­ed myself that we'd always con­nect­ed through lit­er­a­ture. As a kid, most of our con­ver­sa­tions end­ed in tears and slams, but I cher­ished mem­o­ries of us laugh­ing togeth­er as she unpacked Amelia Bedil­ia puns. When I left home, we devel­oped a nur­tur­ing long-dis­tance rap­port ana­lyz­ing my romances on an Aiden/​Mr. Big scale (it was the ​'90s). A few years ear­li­er, she'd read a short piece of mine about her hoard­ing. ​"How could I not have known how much this affect­ed you?" she'd said. ​"Now I understand."
"Thanks, Mom," I now said, real­iz­ing she was right about Chap­ter 17.
When I left Mon­tre­al, Mom hand­ed me back my pages — with notes. (And I'd thought it was stress­ful open­ing mark-ups from an edi­tor!) After anoth­er few days in the plas­tic bag, I glimpsed them to find just a few com­ments. One was an expla­na­tion about her behav­ior on a par­tic­u­lar day, about how her absence had been in attempt to help me, not a with­draw­al. Sit­ting there, clutch­ing the sheets that her fin­gers had also grazed, I thought about how despite all her hoard­ing, she'd giv­en me space to make sense of the world as I need­ed. Room to grow.
Judy Batal­ion is the author of White Walls: A Mem­oir About Moth­er­hood, Daugh­ter­hood, and the Mess In Between.
Relat­ed Content:
Judy Batal­ion is the New York Times best­selling author of the high­ly-acclaimed The Light of Days: The Untold Sto­ry of Women Resis­tance Fight­ers in Hitler's Ghet­tos, pub­lished by William Mor­row in April 2021. The Light of Days has been pub­lished in a young read­ers' edi­tion, will be trans­lat­ed into nine­teen lan­guages, and has been optioned by Steven Spiel­berg for a major motion pic­ture for which Judy is co-writ­ing the screen­play. Judy is also the author of White Walls: A Mem­oir About Moth­er­hood, Daugh­ter­hood and the Mess in Between, optioned by Warn­er Broth­ers, and her essays have appeared in the New York Times, the Wash­ing­ton Post, the For­ward, Vogue, and many oth­er pub­li­ca­tions. Judy has a BA in the His­to­ry of Sci­ence from Har­vard, and a PhD in the His­to­ry of Art from the Cour­tauld Insti­tute, Uni­ver­si­ty of Lon­don, and has worked as a muse­um cura­tor and uni­ver­si­ty lec­tur­er. Born in Mon­tre­al, where she grew up speak­ing Eng­lish, French, Hebrew, and Yid­dish, she lives in New York with her hus­band and three children.