In part one of ​"Rad­i­cal Islamism's War Against the Jews: Who Cares?" Michael C. Kotzin wrote about rad­i­cal Islam and the Jew­ish com­mu­ni­ty. Today read part two of this two-part series and check back on Fri­day for Kotz­in's final post for Jew­ish Book Coun­cil's Vis­it­ing Scribe series.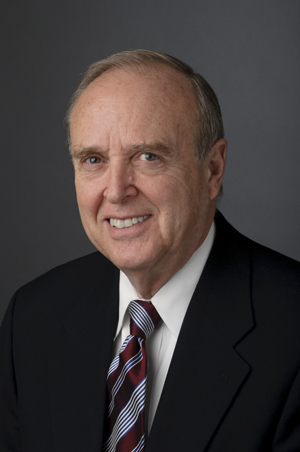 The Houthi rebels of Yemen have been receiv­ing con­sid­er­able media notice since their rebel­lion against that country's gov­ern­ment caught fire. Yet their slo­gan – ​"Death to Amer­i­ca, Death to Israel, Damna­tion to the Jews" – has attract­ed rel­a­tive­ly lit­tle atten­tion. That may be under­stand­able since their main cur­rent activ­i­ty is as a key play­er in Yemen's Civ­il War, in which they have been linked to Iran even as the Saud­is have been increas­ing­ly involved on the oth­er side. Still, there is some­thing reveal­ing and typ­i­cal in the fact that we have now been intro­duced to one more group of Islamist fight­ers for whom hatred of Israel and of the Jew­ish peo­ple is a cen­tral tenet, and in the fact that the West­ern media pays lit­tle atten­tion to that reality.
On Jan­u­ary 17, the New York Times ran a lengthy sto­ry on ​"Chérif and Saïd Kouachi's Path to Paris Attack at Char­lie Heb­do" which traced the jihadist rad­i­cal­iza­tion of these two broth­ers and went on to talk about their con­nec­tions with Ame­dy Coulibaly, who killed a French police offi­cer the fol­low­ing day and then mur­dered four Jew­ish shop­pers at the Hyper Cache Mar­ket the day after that.
The arti­cle tells its read­ers that a court tran­script on anoth­er charge revealed that as ear­ly as Sep­tem­ber and Octo­ber of 2004, ​"Chérif nev­er stopped talk­ing about the Jew­ish shops, of attack­ing them in the street in order to kill them." Nev­er in this lengthy arti­cle did the Times try to answer the ques­tion as to where such vio­lent hatred of Jews came from. Was it part of the cul­ture of the com­mu­ni­ty in which Chérif grew up and lived? Was it taught by the jihadist men­tor he had first learned from? Did he pick it up from the Inter­net or from satel­lite broad­casts ema­nat­ing from the Mus­lim world? Why would Chérif and oth­ers be so recep­tive to such messages?
Clear­ly the atti­tudes are not unique to these broth­ers. Indeed, it was Coulibaly who, as he said in a record­ed mes­sage released after he was killed, ​"went after the Jews" dur­ing the three-day ter­ror­ist spree. As has been report­ed in a piece in Tablet, last August Coulibaly and Hay­at Boume­di­enne were record­ed by a sur­veil­lance cam­era in front of a Jew­ish school, and after they had entered the school, he asked a secu­ri­ty guard if ​"it was true that there were Jews inside of the building."
On the day of the super­mar­ket inci­dent, the car he was dri­ving had maps marked to show the des­ig­na­tions of var­i­ous Jew­ish schools in Paris, one of which was said to be near the spot where he killed a police offi­cer on Thurs­day of that bloody week, lead­ing to spec­u­la­tion, recent­ly ver­i­fied, that such a school was his intend­ed tar­get that day. It has also been spec­u­lat­ed that he may also have been look­ing for a Jew­ish school on the fol­low­ing day, with the Hyper Cache, iden­ti­fi­ably Jew­ish as a kosher mar­ket, then emerg­ing as a tar­get of oppor­tu­ni­ty. In any event, it clear­ly was liv­ing Jews, such as those he mur­dered and wound­ed in the mar­ket, not the build­ing per se, that Coulibaly was after.
There have been a string of lethal Islamism-linked attacks on Jew­ish sites around the world in recent years. Those include the mur­der­ous shoot­ing at a Jew­ish school in Toulouse, France, two years before the Paris attack; the mur­ders at the Jew­ish Muse­um in Brus­sels last May; and more recent­ly, the Copen­hagen killings that includ­ed a Jew­ish civil­ian secu­ri­ty guard out­side of a syn­a­gogue where a Bat Mitz­vah was being cel­e­brat­ed. These tar­gets were not cho­sen by acci­dent, nor was the moti­va­tion of the killers unre­lat­ed to the Islamist ide­ol­o­gy of hate.
For all of that, lit­tle has been said to account for or even acknowl­edge the anti-Semit­ic loathing behind such activ­i­ty, even as Islamist vio­lence in gen­er­al has gar­nered increased atten­tion since the Paris inci­dents. Indeed, even regard­ing that case there were many in the Jew­ish com­mu­ni­ty who doubt­ed that the Hyper Cache killings would have evoked near­ly as much of a response if they hadn't been linked to the Char­lie Heb­do mas­sacre, which cer­tain­ly got the lion's share of the atten­tion dur­ing the sub­se­quent mas­sive uni­ty march in Paris. And while gov­ern­ments in sev­er­al West­ern Euro­pean coun­tries have stepped up pro­tec­tion for Jew­ish insti­tu­tions, nei­ther their spokes­men nor com­mu­ni­ty lead­ers have demon­strat­ed full com­pre­hen­sion of this ele­ment of the problem.
Is there sim­ply an under­stood expec­ta­tion that the Jew­ish peo­ple, per­se­cut­ed by so many through the ages, are an inevitable and nat­ur­al tar­get of today's hatred and vio­lence? Might there even be, in some quar­ters, an under­ly­ing assump­tion that the Jews have it coming?
While some com­men­ta­tors may auto­mat­i­cal­ly link anti-Jew­ish sen­ti­ment and behav­ior to feel­ings about Israel's treat­ment of the Pales­tini­ans, and while that might be an aggra­vat­ing cir­cum­stance in some cas­es, it is a far too easy and super­fi­cial way to account for all of what is happening.
Not that there is no con­nec­tion with Israel. Sure­ly the estab­lish­ment of a Jew­ish, demo­c­ra­t­ic, West­ern-style state in what they regard as the heart of ​"their" ter­ri­to­ry is an affront that many Arabs and Mus­lims have nev­er got­ten over, and the Jews of the world by exten­sion are iden­ti­fied as the ene­my. But the hatred I am talk­ing about pre­ced­ed the estab­lish­ment of the State of Israel and tran­scends it. Indeed, the attri­bu­tion of today's anti-Semi­tism to the exis­tence of Israel and what­ev­er acts it may car­ry out might in many cas­es be seen as an excuse for that hatred rather than a rea­son for it.
In a 1950 auto­bi­og­ra­phy called In Search the Chica­go-born author Mey­er Levin wrote about the Arab riots that took place in Pales­tine in 1929, when he was there liv­ing on a kib­butz. He not­ed that the Jew­ish vic­tims of the Hebron mas­sacre of that time were not recent­ly-arrived nation­al­is­tic pio­neers but reli­gious schol­ars who had been there for gen­er­a­tions, and he observed that the mur­der­ers had been pro­voked by incen­di­ary ser­mons in their local mosques.
As rel­a­tive dis­in­ter­est in the impli­ca­tions of the sin­gling out of the Jews by rad­i­cal Islam con­tin­ues even while the glob­al thrust and threat of that dan­ger grows, it becomes increas­ing­ly dif­fi­cult not to think that there may be a will­ful blind­ness at work, some­thing that per­haps itself reflects a residue of anti-Semi­tism. Where else can refusal to face the facts come from? Might it all go back to an urge to get free from lin­ger­ing guilt about the Holo­caust, which come to think of it was pret­ty much played down in its own time?
Could it be that to acknowl­edge what is hap­pen­ing and what it echoes would upend the belief that many hold about who cur­rent­ly wears the man­tle of vic­tim­hood – at a time and in an ide­o­log­i­cal cul­ture where the title of chief vic­tim is cov­et­ed? In any event, the degree of silence that exists about the ver­bal and phys­i­cal tar­get­ing of the Jews by today's vio­lent Islamist extrem­ists says more about west­ern soci­ety and its media than it does about the Jews. And that can't be a healthy matter.
Michael C. Kotzin is a long­time Jew­ish com­mu­nal pro­fes­sion­al and for­mer pro­fes­sor of Eng­lish Lit­er­a­ture at Tel Aviv Uni­ver­si­ty. He has been an exec­u­tive at the Jew­ish Fed­er­a­tion of Met­ro­pol­i­tan Chica­go since 1988 and is the author of the recent­ly pub­lished On the Front Lines in a Chang­ing Jew­ish World: Col­lect­ed Writ­ings 1988 – 2013.
On the front lines in a chang­ing Jew­ish world: col­lect­ed writ­ings,

1988

 – 

2013
Relat­ed Content: