Post­ed by Nao­mi Firestone-Teeter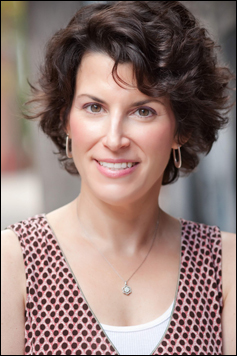 Ear­li­er this week, the Jew­ish Book Coun­cil sent a few NET­WORK authors to TribeFest. We set up two panels:
A PEEP SHOW OPER­A­TOR OR A HASIDIC JEW; THE LOVE OF FAM­I­LY OR A LIFE FILLED WITH OPU­LENCE & PROMISE: TWO CON­FLICT­ING WORLDS AND LIFE DEFIN­ING CHOIC­ES with Sharon Pomer­antz and Joshua Braff

and
MEGA-CHURCH­ES, PRIS­ONS, AND JEW­ISH IDEN­TI­TY: LOOK­ING FOR ANSWERS IN UNLIKE­LY PLACES with Benyamin Cohen and Avi Steinberg

Upon return­ing from Vegas (to attend the Nation­al Jew­ish Book Award cer­e­mo­ny!), Sharon sent us the fol­low­ing reflec­tions on her experience:
Tribefest at the Man­dalay Bay Resort in Las Vegas attract­ed about 1200 – 1400 young Jews (I heard dif­fer­ent esti­mates as the day went on). The diver­si­ty was stag­ger­ing – Hasidic, Con­ser­v­a­tive, mod­ern Ortho­dox, Reform, Ashke­naz and Sephardic; sin­gles and par­ents with chil­dren; tran­sex­u­al, gay and les­bian Jews; Jews by Choice; Israeli and Cana­di­an Jews; Jews from cities and small towns across Amer­i­ca, Jews who rap and do stand-up, Jews in sports – I could go on and on.
My ses­sion with Josh Braff was a lot of fun. His book, Peep Show, is an inter­est­ing pair­ing with Rich Boy, as it's about an Ortho­dox fam­i­ly in the strip club/​peep show busi­ness in New York City in the 1970s. That's the same time Robert Vish­ni­ak comes to New York City as a cab dri­ver, though his eyes are on Park Avenue, not 42nd Street (that's more his brother's realm). The audi­ence of about 100+ peo­ple asked ter­rif­ic ques­tions, about the writ­ing process, moral­i­ty and fic­tion, the future of the pub­lish­ing indus­try, and, my favorite ques­tion – what makes a book Jewish?
There was a lot of blog­ging, tweet­ing, Face­book­ing and gen­er­al use of tech­nol­o­gy at the event. I spent some time with my friend, Esther Kus­tanowitz, blog­ger and tweet­er extra­or­di­naire (Esther was ​"blog­ging" and ​"tweet­ing" about Jew­ish issues back when few of us knew what those words meant). To get to the ses­sions, we had to walk through the casi­no. I come from a fam­i­ly of very pas­sion­ate gam­blers, and though I did restrain myself, I man­aged to make what my late father would call ​"a small dona­tion" to the casinos.
The econ­o­my of Las Vegas can cer­tain­ly use the tourist dol­lars. My cab dri­ver and sev­er­al oth­ers I encoun­tered out­side the event told me quite a tale of woe – the state of Neva­da has the high­est unem­ploy­ment rate in the nation, is tops in home fore­clo­sures and car and truck repos­ses­sions. The tourist indus­try, obvi­ous­ly, is hurt­ing and I was told to ​"tell my friends to come to Las Vegas" more times than I can say. So in that way, hold­ing Tribefest in Las Vegas was a mitzvah.