Ear­li­er this week, Miri­am Libic­ki wrote about the artis­tic process and pro­gres­sion in her most recent col­lec­tion of graph­ic essays, Toward a Hot Jew, which will be fea­tured in Jew­ish Book Council's upcom­ing event, Ink Bleeds His­to­ry: Reclaim­ing and Redraw­ing the Jew­ish Image in Comics. Miri­am is guest blog­ging for the Jew­ish Book Coun­cil all week as part of the Vis­it­ing Scribe series here on The ProsenPeo­ple.
The two ques­tions most dread­ed by peo­ple who fin­ish their first book are prob­a­bly, ​"So what's it about, in one sen­tence?" and ​"Who is the audi­ence for this?"
Because of the long path of Toward a Hot Jew to pub­li­ca­tion, I'm actu­al­ly pret­ty com­fort­able with the first ques­tion. This book is com­prised of sev­en ​"drawn essays," which is my term for cre­ative non­fic­tion that com­bines words and pic­tures, but not always in the same way that comics do. I'm not anti-comics, though: I grew my pitch­es by sell­ing these essays indi­vid­u­al­ly at com­ic-cons for the past ten years. At a con, I have to pitch each essay zine dozens of times a day at passers­by, over the course of two to five days. I'd print up a new pam­phlet right before con, then test my pitch, chang­ing words, adding or sub­tract­ing, until I got a sen­tence or two that made peo­ple stop and at least flip through the pages. By the end of con, I'd have my pitch.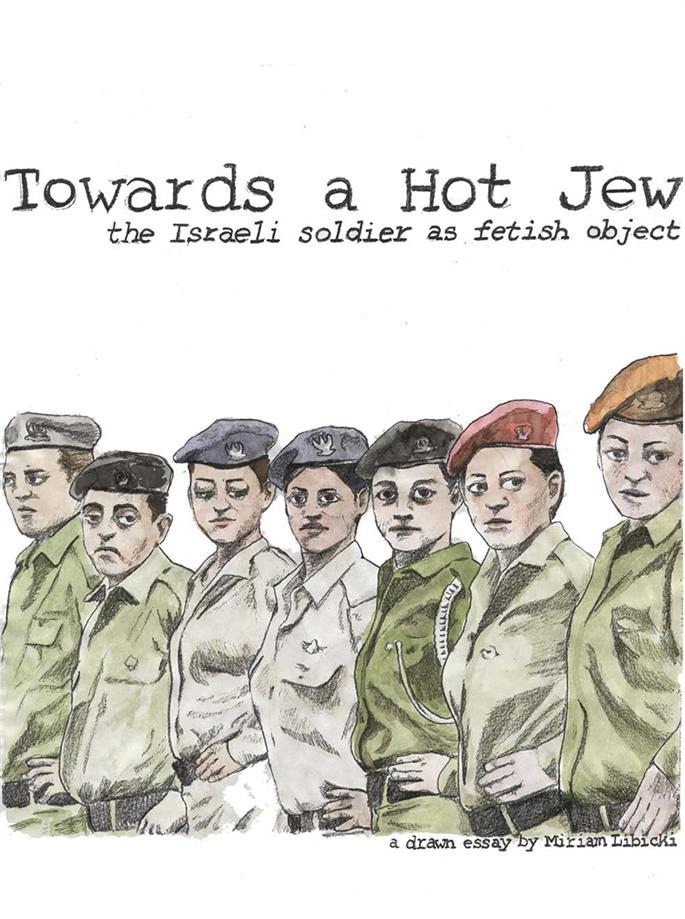 My first drawn essay was Towards a Hot Jew, the (almost) title essay of this vol­ume. I was back from four years liv­ing in Israel, work­ing through some left­over roman­ti­ciza­tion of the coun­try and fas­ci­nat­ed by the hid­den mean­ings in the way the IDF was report­ed on in North Amer­i­ca. It's delib­er­ate­ly provoca­tive, but in the end, ques­tion­ing and ambigu­ous. ​"This piece, I call it a drawn essay," I say to the old­er cou­ple in match­ing Bat­man shirts. ​"It's about like the image of Israeli sol­diers — " here I fan through the pages to show that although the sub­ti­tle includes ​"fetish object," the book isn't porn — ​"and what that image means to dif­fer­ent peo­ple, and how it's used."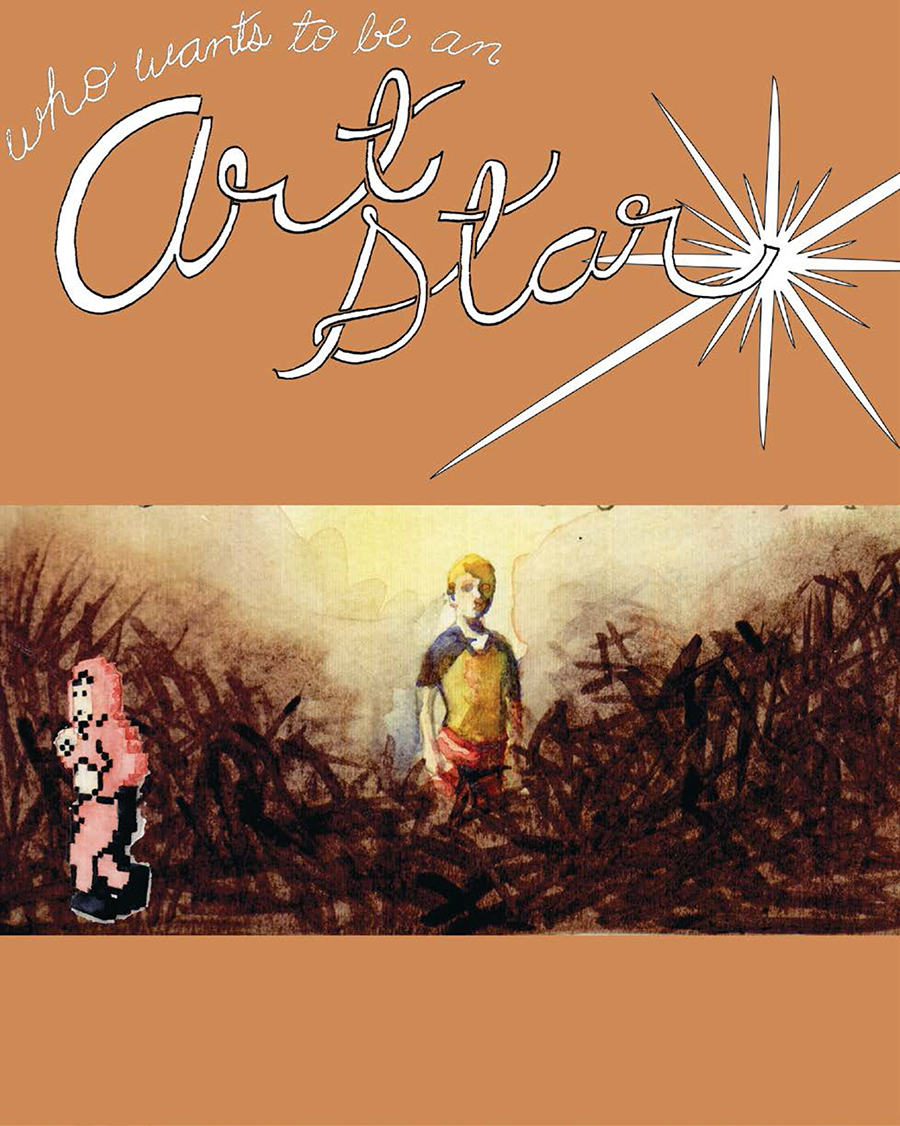 Who Wants to Be an Art Star was based on a project I did ear­li­er, in under­grad, which I re-paint­ed. The orig­i­nal assign­ment had been to ​"have an art expe­ri­ence" and write about it. My expe­ri­ence was to inter­view my class­mates about theirs, and then draw it as a com­ic. ​"This is my least Jewy essay," I say to the dis­tract­ed girl with a port­fo­lio, look­ing for her favourite pro artist. ​"It's more about being a paint­ing major, and inter­view­ing oth­er paint­ing majors about their paint­ing major adventures."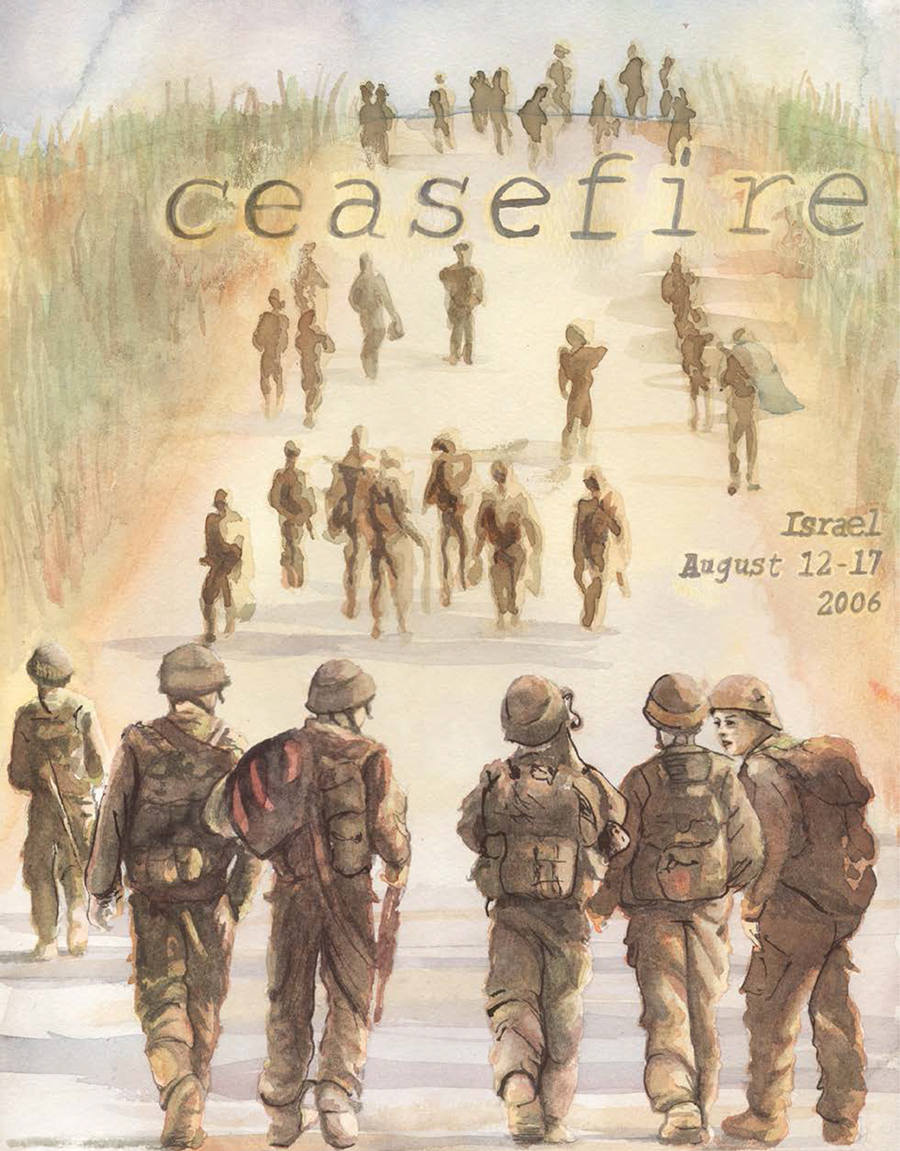 Cease­fire was my first attempt at some­thing like jour­nal­ism comics. ​"It's about the sec­ond Lebanon war in 2006," I tell the dad dressed as Doc­tor Who hold­ing his two Stone Angel daugh­ters' hands. ​"I hap­pened to be vis­it­ing fam­i­ly in Israel right at the end, and I was try­ing to describe the atmos­phere there, away from the front lines."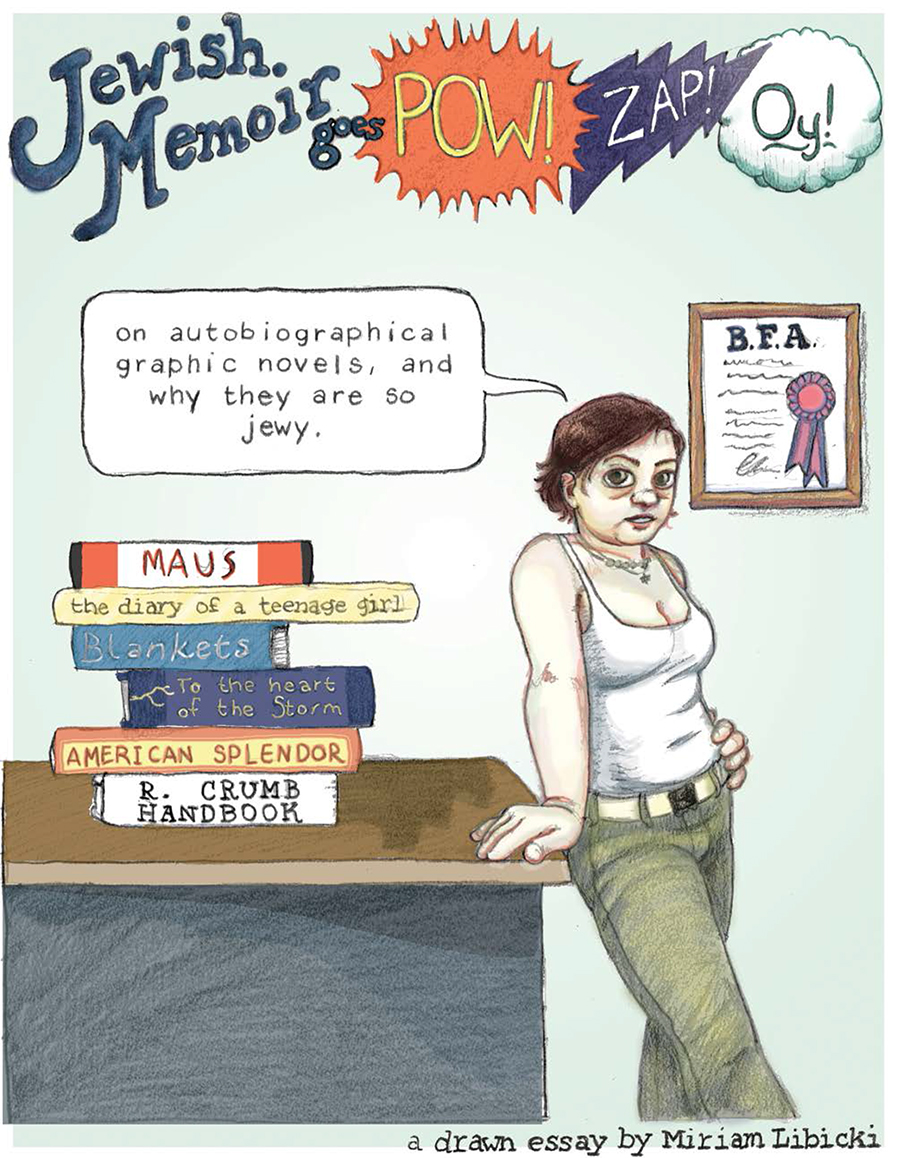 This one was com­mis­sioned for an aca­d­e­m­ic anthol­o­gy (The Jew­ish Graph­ic Nov­el: Crit­i­cal Approach­es, ed. Saman­tha Baskind and Ranen Omer-Sher­man). They said to me, ​"We liked Towards a Hot Jew. Can you do anoth­er one like that? Maybe about how you start­ed mak­ing comics?"
"This one," I say to two women in such impec­ca­ble busi­ness attire I can't tell if they're cos­play­ing or not, ​"is about the his­to­ry and aes­thet­ics of the auto-bio comix genre, and the Jew­ish influ­ences on that."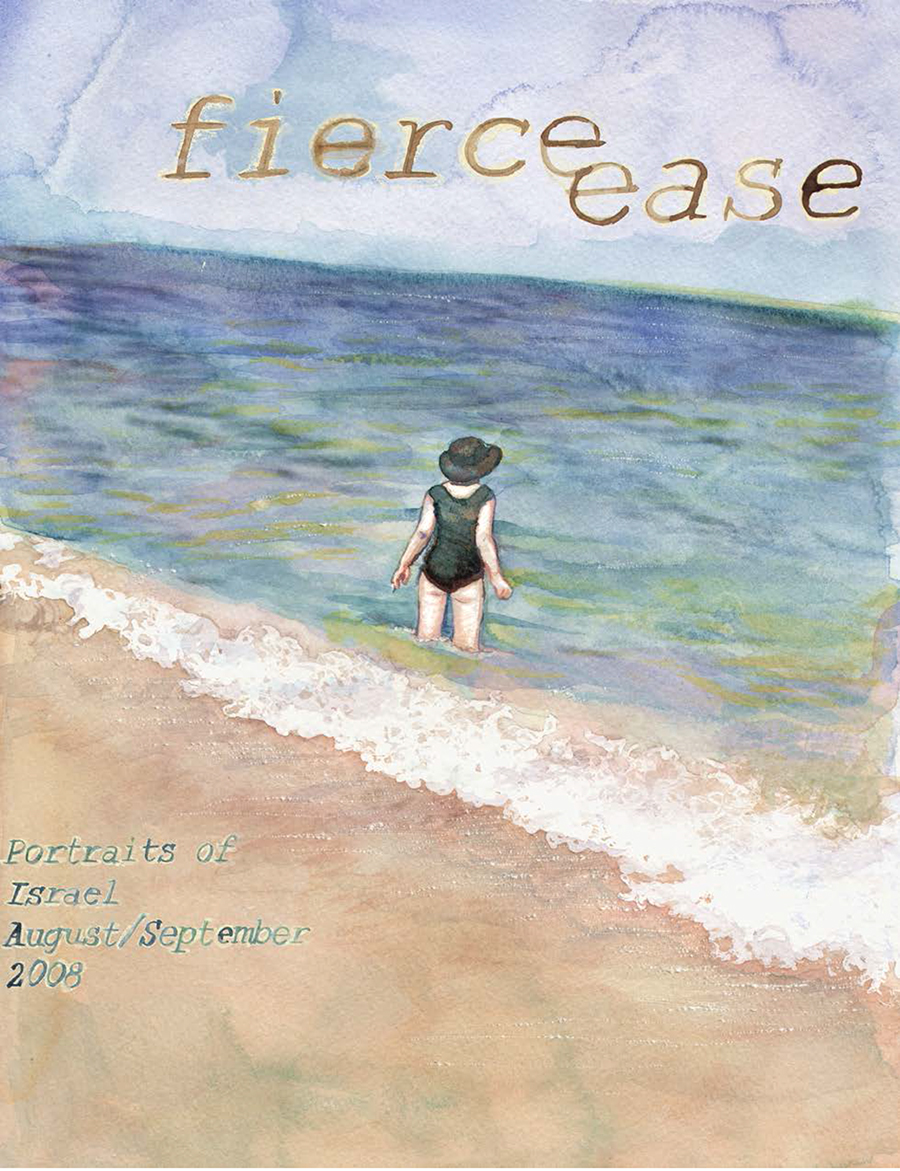 This is a sequel to Cease­fire, two years lat­er. ​"It's about going back to Israel," I say to the cou­ple dressed in beach­wear. ​"After I hadn't lived there for six years, and talk­ing to Israelis about where the coun­try was at, at that time."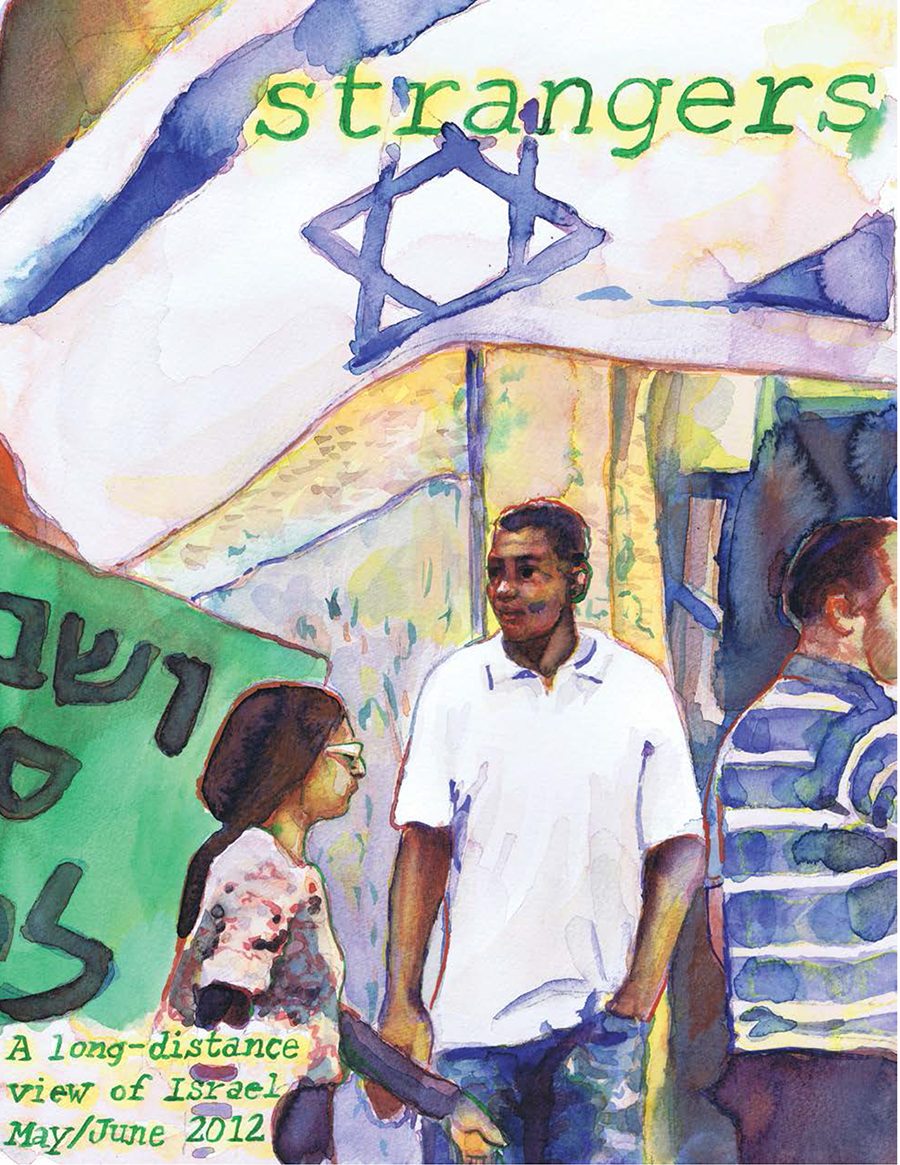 "This one is about the Sudanese asy­lum seek­ers in Israel," I tell the man in the tell­tale olive un-logo-ed shirt and sol­id fore­arms of a sol­dier on leave, ​"and how they were first wel­comed, but weren't giv­en visas to work, so they're like a shad­ow under­class in Tel Aviv. And in May 2012, the gov­ern­ment start­ed incit­ing against them, and there were riots… I was home in Cana­da with my new­born baby, and just try­ing to fig­ure it out from afar." I'm ram­bling on and I'm ram­bling and prob­a­bly get­ting too emo­tion­al, but he's still with me.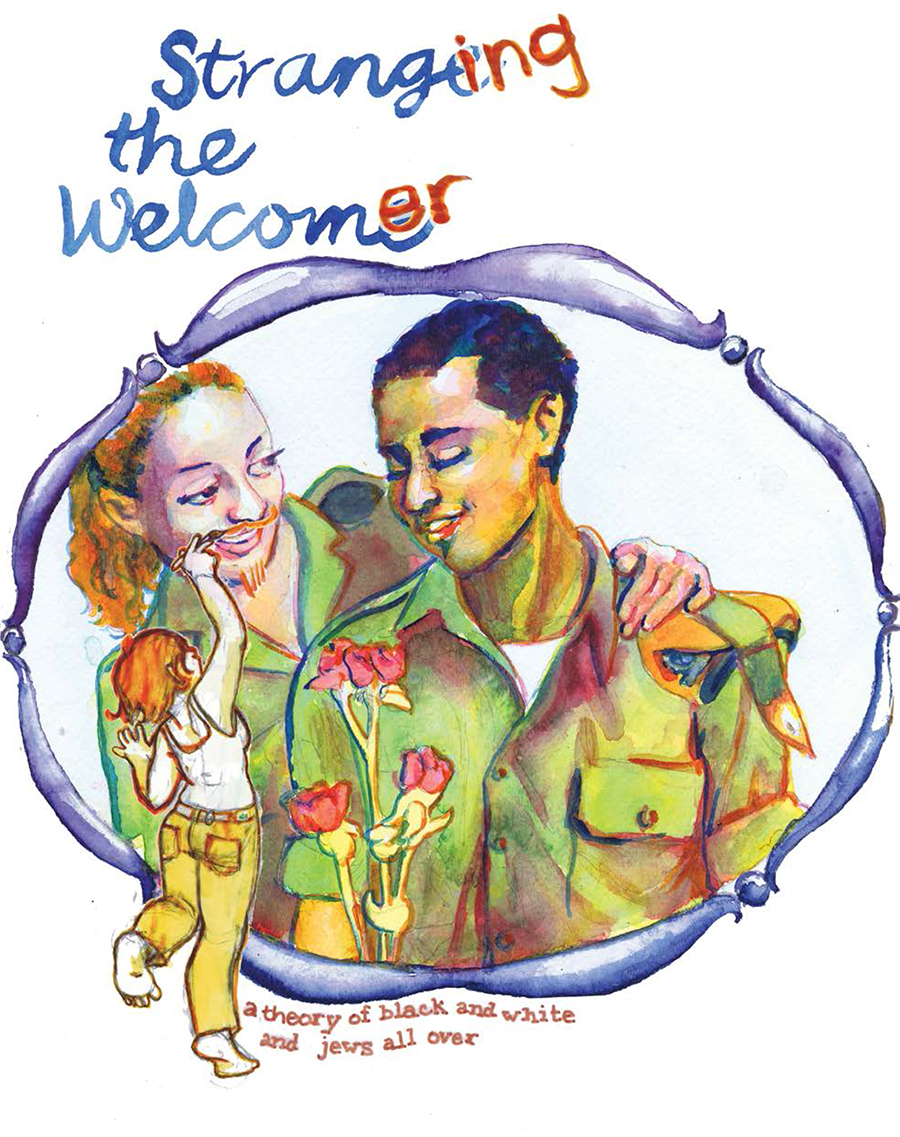 My last essay is the lat­est, longest, and def­i­nite­ly the hard­est to write and to explain. I spent all my preg­nan­cy with my first child doing research, and didn't fin­ish the art until my sec­ond child was six months old. ​"It's about the changes in the glob­al ​'mean­ings' of Black­ness and Jew­ish­ness, the his­tor­i­cal rela­tion­ship between African Amer­i­cans and Amer­i­can Jews, the Ethiopi­an-Israeli com­mu­ni­ty, and… oth­er stuff." I wrote to the founder of America's old­est lit­er­ary comics pub­lish­er. A bit awk­ward, but this one's nev­er been seen at a con yet.
As to the sec­ond ques­tion, who is my audi­ence? Well, the eas­i­est thing is to say ​"Jews," but from expe­ri­ence at cons (and for the future of my career), it's got­ta be broad­er than that. I'm still fig­ur­ing it out, though. Hope­ful­ly it includes you.
Miri­am Libic­ki is a graph­ic nov­el­ist liv­ing in Van­cou­ver, Cana­da. Her 2008 mem­oir job­nik! has been a required text in over ten uni­ver­si­ty cours­es, and her short comics have been pub­lished by Alter­nate His­to­ry Comics, Rut­gers Uni­ver­si­ty Press, and the Jour­nal of Jew­ish Iden­ti­ties. Libic­ki is a recip­i­ent of the Memo­r­i­al Foun­da­tion for Jew­ish Cul­ture Inter­na­tion­al Fel­low­ship and the Hadas­sah-Bran­deis Insti­tute Research Grant.

Hear Miri­am Libic­ki speak about her work togeth­er with fel­low graph­ic sto­ry­tellers Eli Val­ley, Amy Kurzweil, and Rock­et Chair Media at Ink Bleeds His­to­ry: Reclaim­ing and Redraw­ing the Jew­ish Image in Comics Thurs­day, Novem­ber 3, 2016 at the Muse­um of Jew­ish Her­itage. Reg­is­ter online for free admission!
Relat­ed Content:
Miri­am Libic­ki is a graph­ic nov­el­ist liv­ing in Van­cou­ver Cana­da. Her 2008 Israeli Army mem­oir ​"job­nik!" has been used in over a dozen uni­ver­si­ty cours­es. She teach­es car­toon­ing and illus­tra­tion at Emi­ly Carr Uni­ver­si­ty of Art and Design. She also makes a line of hand-silkscreened shirts and met her hus­band while fol­low­ing a nerd-folk band on tour.