69

th Nation­al Jew­ish Book Awards Din­ner (Post­poned, New Date

TBD

)
Tuesday, March 17, 2020
6:30–10pm
Bohemi­an Nation­al Hall
321 E 73rd St
New York, NY 10021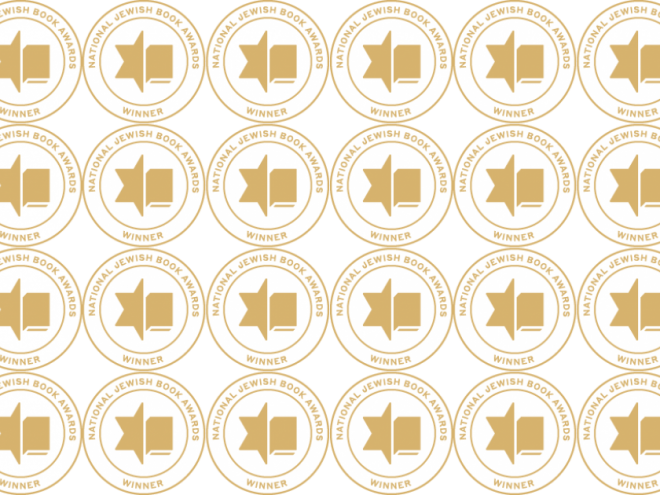 The Nation­al Jew­ish Book Awards is the longest-run­ning Jew­ish book awards pro­gram in North Amer­i­ca and is rec­og­nized as the most pres­ti­gious. The awards, pre­sent­ed by cat­e­go­ry, are designed to give recog­ni­tion to out­stand­ing books, to stim­u­late writ­ers to fur­ther lit­er­ary cre­ativ­i­ty, and to encour­age the read­ing of worth­while titles. Jew­ish books are crit­i­cal to our sur­vival as an edu­cat­ed Jew­ish people.
This year's event fea­tures a silent auc­tion, which can be viewed using the link above.
Click here to see the full list of win­ners and final­ists for the 2019 Nation­al Jew­ish Book Awards!
***
Impor­tant COVID-

19

Update
It's with great sad­ness that we share that we will be post­pon­ing the March 17th Nation­al Jew­ish Book Award gath­er­ing and March 18th lun­cheon at Touro Col­lege. Due to updat­ed reports, includ­ing the recent advi­so­ry from the CDC, we feel it's best to err on the side of cau­tion when it comes to mat­ters of health, and we hope you under­stand that this deci­sion comes with a heavy heart and was not tak­en lightly.
We will miss see­ing you at the cel­e­bra­to­ry din­ner, but we hope that we can find anoth­er time to cel­e­brate with you all in the near future. We will be work­ing to resched­ule the din­ner and will send an update as soon as pos­si­ble. In the mean­time, we hope you will con­sid­er con­tribut­ing to our silent auc­tion to help sup­port Jew­ish Book Coun­cil's mis­sion to edu­cate and enrich the com­mu­ni­ty through­out the year through Jew­ish literature.