Ear­li­er this week, Daniel Oppen­heimer shared his thor­ough­ly sec­u­lar affil­i­a­tion with Joseph and the per­son­al inner tur­moil reflect­ed in his book Exit Right: The Peo­ple Who Left the Left and Reshaped the Amer­i­can Cen­tu­ry. Daniel has been blog­ging here all week as part of the Vis­it­ing Scribe series on The ProsenPeo­ple.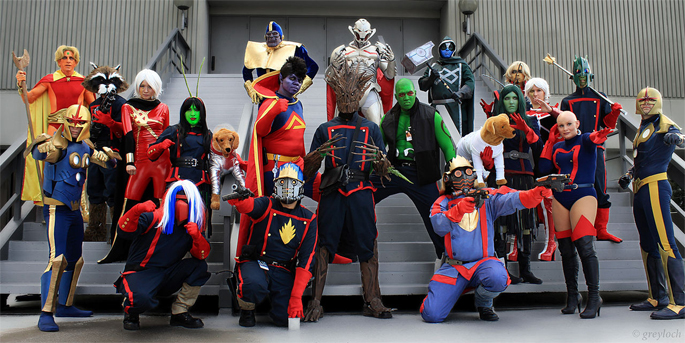 Exit Right was the sec­ond book I intend­ed to write. The first was about sci­ence fic­tion and fan­ta­sy ​"fan­dom," the sub­cul­ture of fans who go to con­ven­tions, write fan fic­tion, play role-play­ing games, and just in gen­er­al orga­nize their iden­ti­ty around their love of sci­ence fic­tion or fan­ta­sy nov­els, tele­vi­sion pro­grams, movies, or comics.
I planned to write that book because, log­i­cal­ly, it made sense. I was an avid read­er of fan­ta­sy and sci-fi. I had some pret­ty inter­est­ing hypothe­ses about why peo­ple were drawn to the stuff. I also con­sid­ered myself one of the world's lead­ing experts on the inter­sec­tion of Jew­ish­ness and sci­ence fic­tion. And it seemed mar­ketable: sub-cul­ture books were big at the time. I remem­ber in par­tic­u­lar Ste­fan Fatsis's Word Freak, about Scrab­ble play­ers, but there were others.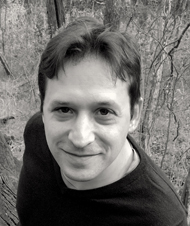 So I did what aspir­ing non­fic­tion book writ­ers do. I did some report­ing, spend­ing a week­end at that year's world sci­ence fic­tion con­ven­tion. I read a bunch of oth­er writ­ing on the sub­ject. I wrote a sam­ple chap­ter. I did the whole book pro­pos­al. Then I showed it to my maybe-agent, who thought it was bor­ing (to para­phrase) and sug­gest­ed that she would con­sid­er rep­re­sent­ing it if I went back to the draw­ing board, did some more report­ing, and recon­cep­tu­al­ized the whole book somehow.
I real­ly didn't want to do that, because although the book made sense in the abstract, in prac­tice it was tough. I found the inter­ac­tions with the hard­core fans exhaust­ing. There was a lot of sus­pi­cion of reporters, and there was also a lot of social­ly-enforced hier­ar­chy, so that fans who real­ly could have giv­en me a great deal of insight into the mores of the com­mu­ni­ty felt that they couldn't speak open­ly because they would risk being crit­i­cized and ostra­cized not only for reveal­ing too much to the out­side world but for pre­sum­ing to speak as experts when there were oth­ers who were more experienced.
On top of that, there were a lot of fans who were pro­hib­i­tive­ly social­ly awk­ward. Noth­ing wrong with that. In fact, one of the best qual­i­ties of the fan­dom com­mu­ni­ties, and one I'm sure I would have spent a great deal of time explor­ing if I'd end­ed up writ­ing the book, was the way in which it had evolved to pro­vide a social home for peo­ple who didn't fit in very eas­i­ly into the ​"nor­mal" social world. I'm quite sure it saves and enrich­es a lot of lives that oth­er­wise would be quite lonely.
All of which is great for the peo­ple with­in the fan­dom, and as an exam­ple of Amer­i­can sub­cul­tur­al cre­ativ­i­ty at its best. The prob­lem for me, though, is that I'm some­one who's exces­sive­ly sen­si­tive to ver­bal and non­ver­bal cues from oth­er peo­ple that they like me, that they accept me, that they get what I'm say­ing. It was quite exhaust­ing to embed, even for a week­end, in a com­mu­ni­ty with so many peo­ple who didn't nat­u­ral­ly send out those sig­nals. Or who, if they were send­ing them out, were doing so on a dif­fer­ent fre­quen­cy than the one I was accus­tomed to receiv­ing. I couldn't imag­ine spend­ing a year or two report­ing in that world. It would have wrung me out.
So there were a lot of rea­sons not to write that book. At the most fun­da­men­tal lev­el, though, the prob­lem was sim­ply that I didn't have much to say about sci­ence fic­tion and fan­ta­sy fan­dom. Enough for an essay, but not near­ly enough for a book. It just wasn't what I was meant to write. Fan­ta­sy and sci­ence fic­tion, I've real­ized in ret­ro­spect, work for me as escapist enter­tain­ment, but they don't plug direct­ly in to that part of my brain that lights up when I'm doing my best work as a writer.
Around the time that this notion was begin­ning to per­co­late up from my uncon­scious, I wrote a long cov­er sto­ry for the alt-week­ly where I worked on the con­ser­v­a­tive writer and activist David Horowitz, who had once been the rad­i­cal social­ist writer and activist David Horowitz. It was an odd sto­ry to write for a local paper based in West­ern Mass­a­chu­setts, since Horowitz lived in Los Ange­les and had no con­nec­tion to the area. But my edi­tor liked me and gave me a lot of auton­o­my to pick my top­ics, and I found Horowitz fascinating.
After the sto­ry came out, some­one point­ed out to me that over the pre­vi­ous few years, with­out rec­og­niz­ing or intend­ing any pat­tern, I'd also writ­ten pieces on two of Horowitz's best known com­rades in the ranks of left-to-righters, Nor­man Pod­horetz and Christo­pher Hitchens. Some­thing was draw­ing me to the top­ic. Maybe, it was sug­gest­ed, I should write a book about it.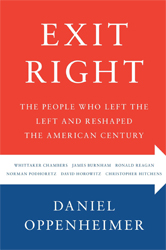 Once it was framed that way for me, it became obvi­ous. It also offered me an hon­or­able way out of my pre­vi­ous­ly intend­ed book. I cau­tious­ly raised the idea of ditch­ing the sci-fi book, and instead writ­ing a book about polit­i­cal turn­coats, with the two peo­ple whose opin­ions I val­ued most on these things — my girl­friend at the time (now my wife) Jes­si­ca, and my broth­er Mark. Both, much to my relief, thought it was a great idea. And that was it.
Well, not exact­ly. That was ten years ago. In the inter­im I've found a new agent, sold the pro­pos­al, got mar­ried, had two kids (with anoth­er on the way), been fre­quent­ly rid­dled with anx­i­ety and self-doubt, pro­cras­ti­nat­ed ter­ri­bly. The book has been with three dif­fer­ent edi­tors at three dif­fer­ent imprints at two dif­fer­ent pub­lish­ing hous­es. I've wor­ried at times that I'd nev­er fin­ish it. But I've nev­er wor­ried — and I sus­pect this is why I've been able to push through — that it's the wrong book for me to write.
It feels right. That doesn't mean it's good, but it's authen­tic. Which is an enor­mous relief. I don't know that I had to go down that false path to have found my way to this bet­ter one, but I don't think it hurt.
Daniel Oppen­heimer is a writer and film­mak­er whose arti­cles and videos have been fea­tured in The New York Times, The Atlantic, Tablet Mag­a­zine, and Salon​.com.
Relat­ed Content:
Daniel Oppen­heimer is a writer and film­mak­er whose arti­cles and videos have been fea­tured in The New York Times, The Atlantic, Tablet Mag­a­zine, and Salon​.com. He has an MFA in non­fic­tion writ­ing from Colum­bia Uni­ver­si­ty and is a Direc­tor of Strate­gic Com­mu­ni­ca­tions at the Uni­ver­si­ty of Texas at Austin. Oppen­heimer was born in New York City and cur­rent­ly lives in Austin, Texas with his wife and children.
My Own Mas­ter of My Own Dreams