Post­ed by Nat Bernstein
It's been a great cou­ple weeks for his­tor­i­cal fic­tion, from Janis Cooke New­man's list of Top 5 His­tor­i­cal Nov­els for sum­mer 2015 (and the release of her own his­tor­i­cal fic­tion nov­el, A Mas­ter Plan for Res­cue) to Alice Hoff­man's newest book, The Mar­riage of Oppo­sites—you can read the entire first chap­ter here! — and now the release of the book cov­er for Alli­son Amend's forth­com­ing work of his­tor­i­cal fic­tion, Enchant­ed Islands: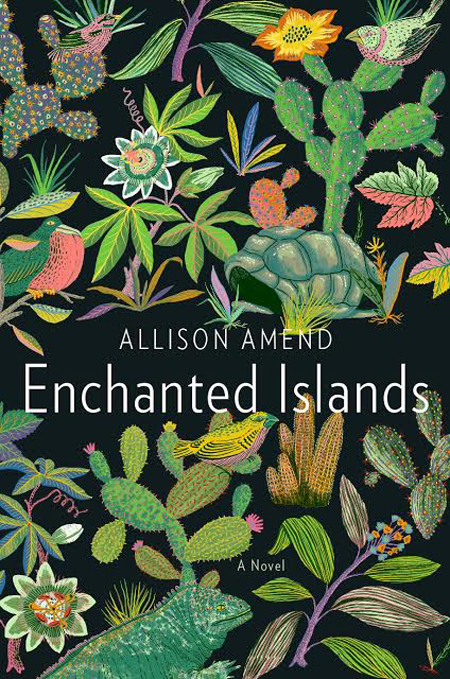 The nov­el takes place in the Gala­pa­gos, explor­ing the world of mil­i­tary intel­li­gence and espi­onage before World War II. It's due out in May 2016. So far that's all we know!
Relat­ed Content:
Nat Bern­stein is the for­mer Man­ag­er of Dig­i­tal Con­tent & Media, JBC Net­work Coor­di­na­tor, and Con­tribut­ing Edi­tor at the Jew­ish Book Coun­cil and a grad­u­ate of Hamp­shire College.