Post­ed by Nat Bern­stein
Only two weeks until Mar­jorie Ingal­l's long-await­ed guide to Jew­ish par­ent­ing, Mamaleh Knows Best: What Jew­ish Moth­ers Do to Raise Suc­cess­ful, Cre­ative, Empa­thet­ic, Inde­pen­dent Chil­dren, comes out!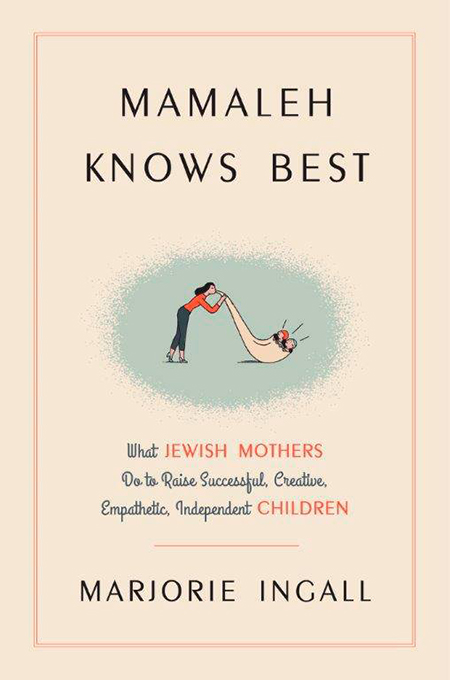 Is that a mom blow­ing two chil­dren out of a shofar?
Coun­ter­ing the neg­a­tive stereo­types of the Jew­ish moth­ers, Mamaleh Knows Best is packed with his­to­ry, sta­tis­tics, and per­son­al par­ent­ing anec­dotes from rais­ing two kids in New York's Low­er East Side.
Relat­ed Content:
Nat Bern­stein is the for­mer Man­ag­er of Dig­i­tal Con­tent & Media, JBC Net­work Coor­di­na­tor, and Con­tribut­ing Edi­tor at the Jew­ish Book Coun­cil and a grad­u­ate of Hamp­shire College.