Post­ed by Nao­mi Firestone-Teeter
Sami Rohr Prize Win­ner Austin Rat­ner​'s The Jump Artist is now avail­able in the UK, with this beau­ty of a cover: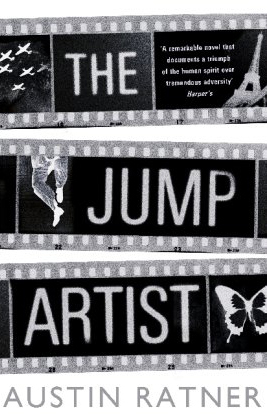 Review in Dai­ly Tele­graph, ​"David Annand enjoys a deft­ly con­struct­ed por­trait of an artist's extra­or­di­nary life":
http://​www​.tele​graph​.co​.uk/​c​u​l​t​u​r​e​/​b​o​o​k​s​/​f​i​c​t​i​o​n​r​e​v​i​e​w​s​/​9​3​9​8​3​6​2​/​T​h​e​-​J​u​m​p​-​A​r​t​i​s​t​-​b​y​-​A​u​s​t​i​n​-​R​a​t​n​e​r​-​r​e​v​i​e​w​.html

Fea­ture in the Guardian men­tion­ing Sami Rohr prize:

http://​www​.guardian​.co​.uk/​b​o​o​k​s​/​2​0​1​2​/​j​u​l​/​1​5​/​a​u​s​t​i​n​-​r​a​t​n​e​r​-​j​u​m​p​-​a​r​t​i​s​t​-​h​a​l​s​m​a​n​?​n​e​w​s​f​e​e​d​=true

An arti­cle Austin Rat­ner wrote on Hals­man made the cov­er of the Sun­day Express:

http://www.express.co.uk/posts/view/334530/A‑quantum-leap-in-photography

Two BBC inter­views with Austin Rat­ner:

http://​www​.bbc​.co​.uk/​i​p​l​a​y​e​r​/​e​p​i​s​o​d​e​/​p​0​0​v​c​0​g​c​/​T​h​e​_​S​t​r​a​n​d​_​1​6​_​0​7​_​2012/
http://​www​.bbc​.co​.uk/​p​r​o​g​r​a​m​m​e​s​/​b​0​1​kjtdy
Orig­i­nal­ly from Lan­cast­er, Penn­syl­va­nia, Nao­mi is the exec­u­tive direc­tor of Jew­ish Book Coun­cil. She grad­u­at­ed from Emory Uni­ver­si­ty with degrees in Eng­lish and Art His­to­ry and, in addi­tion, stud­ied at Uni­ver­si­ty Col­lege Lon­don. Pri­or to her role as exec­u­tive direc­tor, Nao­mi served as the found­ing edi­tor of the JBC web­site and blog and man­ag­ing edi­tor of Jew­ish Book World. In addi­tion, she has over­seen JBC's dig­i­tal ini­tia­tives, and also devel­oped the JBC's Vis­it­ing Scribe series and Unpack­ing the Book: Jew­ish Writ­ers in Conversation.