Michelle Adel­man​'s debut nov­el Piece of Mind is told from the per­spec­tive of a young woman with a brain injury forced to con­tend with the dif­fi­cul­ties of sur­viv­ing with­out her par­ents. With the release of the nov­el this week, Michelle is guest blog­ging as a Vis­it­ing Scribe all week here on The ProsenPeo­ple.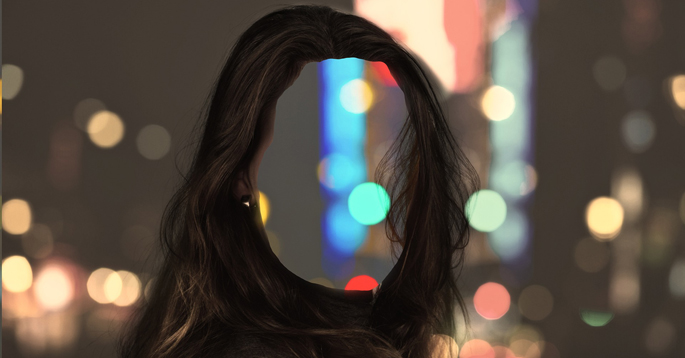 One of the main char­ac­ters in my nov­el, Piece of Mind, is dead for the dura­tion of the sto­ry on a phys­i­cal lev­el. But on a spir­i­tu­al lev­el, she's very much alive — as a ghost.
I nev­er doubt­ed this was her func­tion in the sto­ry, a moth­er that the pro­tag­o­nist needs in any form, but because this fam­i­ly is Jew­ish in the book — and because I, too, am Jew­ish — it raised some inter­est­ing ques­tions in my mind about the con­cept of the after­life in Judaism. Where's the line between orga­nized reli­gion and spir­i­tu­al­i­ty? Between doc­u­ment­ed beliefs and wish­ful thinking?
As a child, I remem­ber watch­ing movies and tele­vi­sion shows that depict­ed shots of ser­mons from preach­ers talk­ing about fear­ing hell and hop­ing for heav­en, and won­der­ing how those con­cepts applied to us. In the Jew­ish day school I attend­ed through mid­dle school, we didn't fre­quent­ly have con­ver­sa­tions that touched on these topics.
I do remem­ber once being told a famous Midrash imag­in­ing an after­life in which every­one sits around a gigan­tic ban­quet table. No one at this table can move their elbows, so it's a chal­lenge to fig­ure out how to eat. As it turns out, the peo­ple who are fun­da­men­tal­ly bad, the ones who are in ​'hell,' starve because they can't think beyond them­selves. But the ones who are fun­da­men­tal­ly good, who are in some ver­sion of ​'heav­en,' get to feast for­ev­er with­out a care because they're able to feed each oth­er. The sim­plic­i­ty of the descrip­tion did leave me long­ing for more (where were the white-winged angels and gold­en harps and puffy clouds?), but I appre­ci­at­ed the idea of the sto­ry — that you had a chance to prove who you tru­ly were at this final test; the con­cept stayed with me.
I also remem­bered being told on at least one oth­er occa­sion that if you're good, you can dream about get­ting res­ur­rect­ed one day by the Mes­si­ah and going to Olam Ha-Ba, the World to Come. But that raised all kinds of ques­tions relat­ed to the con­nec­tion between the soul and mind and body, ques­tions that most of our ele­men­tary school teach­ers didn't care to delve into. Most­ly what I think of when I recall learn­ing Jew­ish behav­iors and good moral foun­da­tions relates to Olam Ha-Zeh, or this world. Don't wor­ry about what hap­pens after you die, they essen­tial­ly told us, because every action counts for today.
So where does that leave ghosts in Judaism?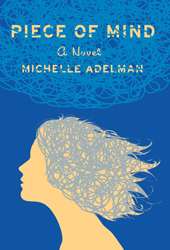 It turns out they're not an entire­ly for­eign con­cept. The Tal­mud has all kinds of ref­er­ences to spir­its, and many Jews open­ly believed in them in the 16th and 17th cen­turies. The Dyb­buk, a pop­u­lar play writ­ten by S. Ansky, chron­i­cles the sto­ry of a woman pos­sessed by a spir­it who takes over a liv­ing body, and the Kab­bal­ah has ref­er­ences to demons and specters in many forms.
Still, today, talk of ghosts often leads to talk of super­sti­tion and fan­ta­sy. Maybe even men­tal ill­ness. But plen­ty of peo­ple can recount vivid expe­ri­ences with appari­tions they swear are real. At least for me, it's a com­fort to rec­og­nize that being Jew­ish doesn't nec­es­sar­i­ly mean you don't have the abil­i­ty to see a ghost, or per­haps even become one.
Michelle Adel­man received her MFA in writ­ing from Colum­bia Uni­ver­si­ty and her MS and BS in jour­nal­ism from North­west­ern Uni­ver­si­ty. Her jour­nal­ism has appeared in Time Out New York and else­where. She lives in the Bay Area.
Relat­ed Content:
Michelle Adel­man has an
MFA
in Writ­ing from Colum­bia Uni­ver­si­ty, and
BS
and
MS
degrees in Jour­nal­ism from North­west­ern Uni­ver­si­ty. Her work has appeared in Bus­tle, Fic­tion Writ­ers Review, Extract(s), and else­where. She lives in San Diego.