Ear­li­er this week, Dorit Sas­son described the self-imposed silence she learned to break in writ­ing her mem­oir Acci­den­tal Sol­dier: A Mem­oir of Ser­vice in the Israel Defense Forces. She is guest blog­ging for the Jew­ish Book Coun­cil all week as part of the Vis­it­ing Scribe series here on The ProsenPeo­ple.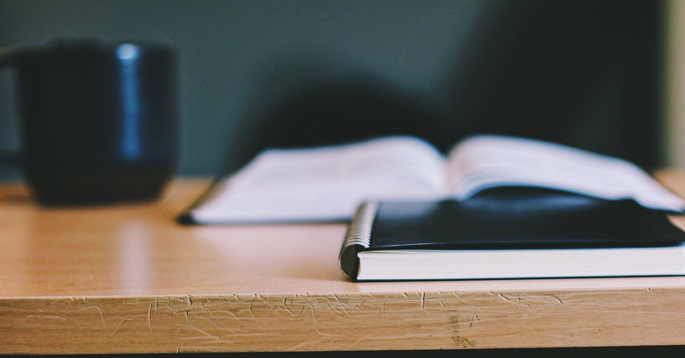 Going through trans­for­ma­tion­al, life-alter­ing events cer­tain­ly changes a per­son, but when it comes to writ­ing these events in the form of a mem­oir, one has to know how to ground the read­er in the story.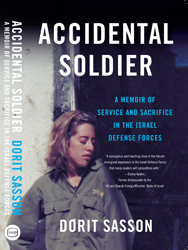 Trans­for­ma­tion isn't only for immi­grants like myself who typ­i­cal­ly expe­ri­ence dis­place­ment, but for show­ing any kind of change or growth — cul­tur­al, psy­cho­log­i­cal, or emo­tion­al. To read just immi­grant mem­oirs would be to ignore the oth­er voic­es of change. ​"Not every­thing that is faced can be changed," James Bald­win observed. ​"But noth­ing can be changed until it is faced."
In Cheryl Strayed's New York Times best­selling mem­oir Wild: From Lost to Found on the Pacif­ic Crest Trail, the young nar­ra­tor trav­els back and forth in time from her cur­rent Pacif­ic Crest Trail expe­ri­ence to mem­o­ries of girl­hood to find her soul. She strug­gles to under­stand her mother's death at the onset of her jour­ney, not ful­ly under­stand­ing that those dra­mat­ic moments will give voice to her high­er self. Each time I ​"trav­eled" with Cheryl Strayed on the Pacif­ic Crest Trail, I start­ed to think about ways to trans­late the cul­tur­al, emo­tion­al and social obsta­cles into sto­ry mate­r­i­al. My char­ac­ter would need to under­go some kind of trans­for­ma­tion. As an IDF female immi­grant, how would that cul­tur­al trans­for­ma­tion show up in my sto­ry? To show that trans­for­ma­tion, I had to go back to the begin­ning, to where the sto­ry start­ed — in New York City. I had to get in touch with that eigh­teen-year-old again.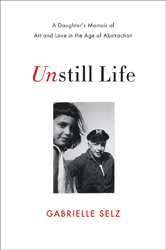 Gabrielle Selz and I grew up in the same build­ing known as West­beth in the heart of Green­wich Vil­lage, New York City so our par­ents already had many things in com­mon. Her mem­oir Unstill Life tells the sto­ry of a daugh­ter of a larg­er-than-life father known as Mr. Mod­ern Art, cura­tor of the Muse­um of Mod­ern Art, and her rela­tion­ship to a world where the bound­ary between art and life is often blurred. For Selz's par­ents, art always came first and chil­dren were regard­ed as ​"side dish­es." Selz under­stands that her rela­tion­ship with par­ents, espe­cial­ly with her father, is any­thing but tra­di­tion­al; as she comes to terms with her father's rela­tion­ship, she strug­gles to fig­ure out her pur­pose in life and whether fol­low­ing in her father's foot­steps in the art world is part of that journey.
Anoth­er mem­oir that par­tic­u­lar­ly spoke to me is Karen Levy's My Father's Gar­dens tells the sto­ry of a native-born Israeli who tries to find a sense of home and con­nec­tion while trav­el­ing for most of her child­hood and young adult life between her native Israel and equal­ly famil­iar Unit­ed States. She feels uproot­ed most of the time. Karen is also a native-born Israeli woman who ends up serv­ing in the Israel Defense Forces and soon after, trav­els back and forth between both coun­tries. She, too, has a com­pli­cat­ed rela­tion­ship with her moth­er as she seeks to escape her for more pos­i­tive expe­ri­ences, and it was edi­fy­ing to study how she han­dled the cul­tur­al-psy­cho­log­i­cal jour­ney of learn­ing to become her own per­son in her writ­ing as I began to chron­i­cle a par­al­lel path.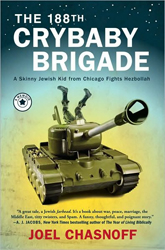 Last­ly, I'd be remiss to neglect The 188th Cry­ba­by Brigade: A Skin­ny Jew­ish Kid from Chica­go Fights Hezbol­lah, in which Joel Chas­noff describes his immi­gra­tion to Israel from an Ivy League with the inten­tion of serv­ing in a high com­bat unit in the IDF. Chas­noff serves in a high com­bat unit in South Lebanon, and uses mil­i­tary slang and humor as his way of adjust­ing to this new mil­i­taris­tic men­tal­i­ty. Chasnoff's mem­oir is large­ly an Amer­i­can-Jew­ish memoir.
For the past twen­ty-three years I had lived the events of my Israel Defense Forces ser­vice in my head, but I still need­ed to fig­ure out the best way to tell the sto­ry. When I read the mem­oirs of oth­ers, I start­ed imag­in­ing myself in their sto­ries. These mem­oirs gave me ​"per­mis­sion" to write about the chal­lenges of my ser­vice as a female immi­grant at a time when there were no pro­grams for lone soldiers.
These mem­oirs would quick­ly become my good friends. These mem­oirs helped me find my way home.
Dorit Sas­son writes for a wide range of print and online pub­li­ca­tions and speaks at con­fer­ences, libraries, and com­mu­ni­ty cen­ters. She is cur­rent­ly tour­ing for the 2016 – 2017 sea­son on her mem­oir Acci­den­tal Sol­dier through the JBC Net­work.
Relat­ed Content:
Dorit Sas­son writes for a wide range of print and online pub­li­ca­tions and speaks at con­fer­ences, libraries, and com­mu­ni­ty cen­ters. She is the author of a fea­tured chap­ter in Peb­bles in the Pond: Trans­form­ing the World One Per­son at a Time, and hosts the glob­al radio show Giv­ing Voice to Your Coura­geous Sto­ry. She lives in Pitts­burgh, PA with her hus­band and two children.