Dorit Sas­son is the author of Acci­den­tal Sol­dier: A Mem­oir of Ser­vice in the Israel Defense Forces. She is guest blog­ging for the Jew­ish Book Coun­cil all week as part of the Vis­it­ing Scribe series here on The ProsenPeo­ple.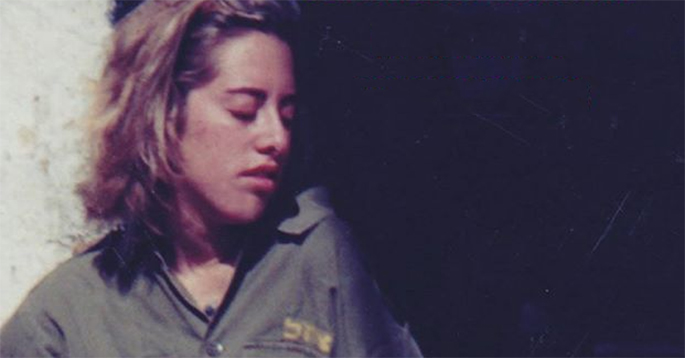 A few months ago, I emailed an old friend hop­ing she'd host me for the book tour for my book Acci­den­tal Sol­dier: A Mem­oir of Ser­vice in the Israel Defense Forces while I vis­it Israel with my fam­i­ly for the first time in five years. Two emails lat­er, she men­tioned that no one from the Eng­lish teach­ers at the school where I once worked would real­ly care about my story.
Once the sting had dis­solved, I real­ized that my friend had just illu­mi­nat­ed why I couldn't have writ­ten my IDF mem­oir dur­ing the eigh­teen years I lived in Israel: I nev­er felt I had a voice.
Each time I tried down­load­ing a scene from my IDF ser­vice in Israel, a voice would try and stop me. You're no longer a nine­teen-year-old try­ing to prove to your Israeli father that you can become your own per­son. But the issues would go much deep­er than that. I didn't feel that what I did by leav­ing my moth­er and New York City was impor­tant. On one base in 1991, I'd writ­ten, ​"I know from all these expe­ri­ences that I've got a sto­ry inside me I need to write one day." But that ​"one day" would be almost twen­ty-five years later.
Dur­ing all that time, I played it safe by hid­ing behind my Amer­i­can iden­ti­ty. From the moment I got induct­ed in the IDF, I was pre­oc­cu­pied with try­ing to be an Israeli. I would rarely use Eng­lish, choos­ing to speak in Hebrew when man­ag­ing a class­room and teach­ing Eng­lish as a for­eign lan­guage to Israeli school­child­ren. I was afraid to be reject­ed by my Israeli peers if I tried to be an indi­vid­ual, but deep inside I was yearn­ing to express myself beyond the ​"sur­vive and thrive" mode.
The clos­est I ever got to reveal­ing a vul­ner­a­ble side hap­pened at a teacher's meet­ing many years after the army. I had show­cased how many of my stu­dents had come full-cir­cle by learn­ing to ana­lyze Amer­i­can lit­er­a­ture. I cross-par­al­leled their growth with my own per­son­al break­throughs, only to encounter dead silence by the oth­er teach­ers. No one respond­ed or asked ques­tions. I even got a few quizzi­cal looks and glares. It felt lonely.
That expe­ri­ence remind­ed me that no mat­ter how hard I tried to be accept­ed, my indi­vid­ual sto­ry didn't car­ry much weight. I'd have to stick with the wolf pack men­tal­i­ty if I want­ed to make it in Israel. ​"I now under­stand that liv­ing in Israel requires a group men­tal­i­ty," I include in my mem­oir. ​"Israelis thrive in groups in a way that Amer­i­cans do not. Where Amer­i­cans take pride in their indi­vid­u­al­i­ty, Israelis don't strive to be sin­gled out – they pre­fer the cohe­sion of the whole, whether in mil­i­tary, reli­gious, or sec­u­lar life. They've earned their rep­u­ta­tion for trav­el­ing in ​"wolf packs" because they tend to hang out in lar­gish groups."
The day final­ly came when I final­ly decid­ed to time-trav­el to that peri­od in 1990, when I decid­ed to leave New York City for­ev­er. It was 2012, and I was five years back in the Unit­ed Sates, final­ly mus­tered the courage to write about a dif­fi­cult time in which I sought to prove to my Israeli father I could be my own per­son, away from Mom's fears and para­noia about the Mid­dle East.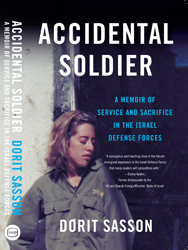 I thought I had con­quered my for­mer anx­i­eties once and for all when I moved back to the States, but in fact each time I wrote I felt vul­ner­a­ble, scared and naked. I con­nect­ed with writ­ing groups online and in-per­son in my home­town to val­i­date that part of my iden­ti­ty which ush­ered in that indi­vid­u­al­i­ty. I could still sur­vive and thrive in my new Amer­i­can home; I'd just have to switch men­tal and emo­tion­al gears. I didn't have to try so hard to win over a bunch of Israelis anymore.
Over the two-and-a-half years it took to write the mem­oir from start to fin­ish, I learned one impor­tant thing: the fear of writ­ing my mem­oir would nev­er go away. I would have to drum up enough will pow­er if I want­ed to take own­er­ship. To give voice to my mem­oir, I need­ed to feel safe and emo­tion­al­ly supported.
Dorit Sas­son writes for a wide range of print and online pub­li­ca­tions and speaks at con­fer­ences, libraries, and com­mu­ni­ty cen­ters. She is cur­rent­ly tour­ing for the 2016 – 2017 sea­son on her mem­oir Acci­den­tal Sol­dier through the JBC Net­work.
Relat­ed Content:
Dorit Sas­son writes for a wide range of print and online pub­li­ca­tions and speaks at con­fer­ences, libraries, and com­mu­ni­ty cen­ters. She is the author of a fea­tured chap­ter in Peb­bles in the Pond: Trans­form­ing the World One Per­son at a Time, and hosts the glob­al radio show Giv­ing Voice to Your Coura­geous Sto­ry. She lives in Pitts­burgh, PA with her hus­band and two children.