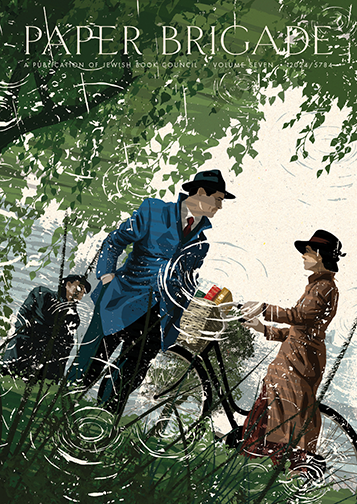 Paper Brigade Vol­ume Seven
Fea­tur­ing fic­tion by Scott Nadel­son and Adam Schorin; inter­views with Rachel Aviv, Jonathan Rosen, Idra Novey, and Sab­ri­na Orah Mark; explo­rations of the Jew­ish culi­nary her­itages of Italy, Japan, and Syr­ia; an illus­trat­ed look at Uganda's Jew­ish com­mu­ni­ty; a Jew­ish lit­er­ary map of Los Ange­les; and more.
At check­out, you will be giv­en the option to add an elec­tron­ic gift note to this order. This issue ships in win­ter 2023.
$25.00