JT

Wald­man co-authored and illus­trat­ed the new graph­ic nov­el
Not the Israel My Par­ents Promised Me
with writer and fre­quent David Let­ter­man guest Har­vey Pekar. Read more about their rela­tion­ship
here
and Har­vey Pekar's lega­cy here.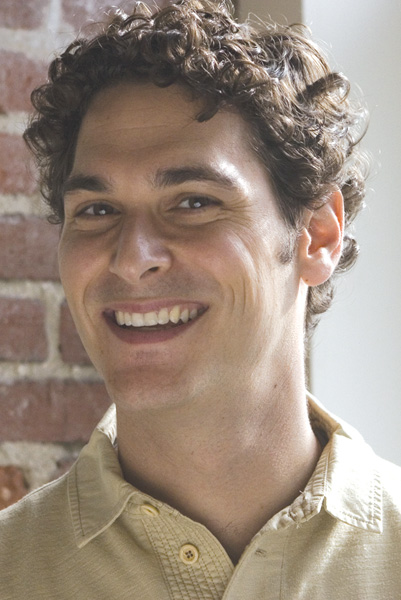 As a pub­lic speak­er and com­ic book edu­ca­tor, peo­ple often ask me to rec­om­mend com­ic books or graph­ic nov­els of Jew­ish interest.
Of course, I have to rec­om­mend my own graph­ic nov­el, Not The Israel My Par­ents Promised Me, which is just being released. How­ev­er, all self-pro­mo­tion aside, I thought I would also take a look at oth­er Israel-themed comix. (Point of clar­i­fi­ca­tion: ​"comix"= com­ic books, graph­ic nov­els, web­comics, zines, etc.)
Some read­ers might be well versed in this lit­er­ary nook of nov­el sto­ries, mem­oirs, and edi­to­r­i­al essays. Joe Sac­co​'s work with Pales­tine and Foot­notes From Gaza, Miri­am Libicki's Job­nik!, and Sarah Glidden's How to Under­stand Israel in 60 Days or Less are well regard­ed exam­ples of per­son­al accounts of Israel. How­ev­er, I want­ed to share some comix that con­tin­ue in that vein but also veer into oth­er territories.
For a straight­for­ward nar­ra­tive that also includes some amaz­ing illus­tra­tion, check out this book. David B. is the artist that brought you Epilep­tic and his work is amaz­ing. If books like this exist­ed while you were in his­to­ry class, all those wars, treaties and dead politi­cians would have made a lot more sense, or at least have more per­son­al­i­ty. A great book for inquis­i­tive teens inter­est­ed in his­to­ry and social critique.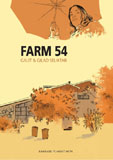 Farm 54
By Galit Selik­tar and Gilad Seliktar
This one is the most inti­mate and pow­er­ful of the bunch. Farm 54 is com­posed of three semi-auto­bi­o­graph­i­cal vignettes that chart an Israeli girl's growth as an ado­les­cent to young sol­dier amid the real­i­ties of death and war. The book is writ­ten and drawn by a broth­er and sis­ter cre­ative team from Israel. The illus­tra­tions are evoca­tive of print mak­ing by using a sin­gle col­or off­set. The result is sim­ple and stun­ning sequences that cre­ate a visu­al lan­guage that is unique and almost haunt­ing. ="#1">A great read for open-mind­ed teenage girls and boys.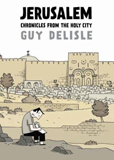 Jerusalem
By Guy Delisle
This book is great for peo­ple who have lived in Israel at one point in their lives. I'm not sure if cur­rent res­i­dents would look so nos­tal­gi­cal­ly at the quirky way that Jerusalem is depict­ed in this enthralling trav­el jour­nal by acclaimed Cana­di­an artist/​scribe, Guy Delisle. I found the small obser­va­tions about play­grounds in East and West Jerusalem and the way Israelis treat­ed North Amer­i­cans who are not Jew­ish to be fas­ci­nat­ing. The book is beau­ti­ful­ly craft­ed and just won big at Angouleme 2012. It might be too dense for most teens, but great for wan­der­ing Jews that love to travel.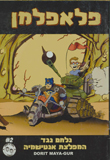 Falafel Man
By Dorit Maya Gur
Cre­at­ed by an Israeli illus­tra­tor to defy clichéd depic­tions of heroes in Israeli cul­ture, Falafel Man is part action and part polit­i­cal satire. With the abil­i­ty to shoot siz­zling hot falafel at his ene­mies, this super-hero is rem­i­nis­cent of The Tick and Aqua Teen Hunger Force. The female author attains an impres­sive lev­el of pubes­cent crass­ness usu­al­ly reserved for thir­teen-year old boys. This com­ic is cur­rent­ly avail­able only in Hebrew. It will be hard to find unless you can get to the great com­ic book store, Comics and Veg­eta­bles in Tel Aviv.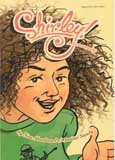 Shirley: A Sex Com­e­dy
By Noa Abar­banel and Ami­tai Sandy
Part of the Israeli hip­ster comix col­lec­tive Dimona, artists Abar­banel and Sandy cre­ate a fun and equal­ly bizarre tale that is def­i­nite­ly NSFW and not for kids under 16. How­ev­er, if you're the type of par­ent who is look­ing for frank and non-exploitive depic­tions of sex­u­al­i­ty and dat­ing dos-and-don'ts, this book is actu­al­ly quite appro­pri­ate. It's like that TV show Girls, but set in Israel. Ver­sions in Eng­lish and Hebrew are in print.
If you are inter­est­ed in learn­ing more about Jew­ish and Israel themed comix, a great place to start is with Steven Berg­son​'s web­site for an amaz­ing online archive.
JT Wald­man is the author of Not the Israel My Par­ents Promised Me and Megillat Esther. Vis­it his offi­cial web­site here.