On Tues­day, Evan Fal­l­en­berg explored writ­ing elab­o­rate lies with con­vinc­ing details. Today, he fur­ther explores how much of his fic­tion is ​"true".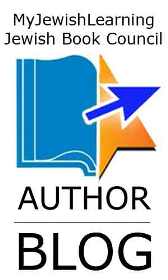 "How much of my book is true?" I could say ​'all of it,' I could say ​'none of it,' and both answers would be correct.
In order to cre­ate real char­ac­ters that you, the read­er, will believe, I must make them as true as pos­si­ble. That does not mean bas­ing them on any­one in par­tic­u­lar, though I hap­pi­ly bor­row snip­pets of sto­ries and char­ac­ter­is­tics from friends, fam­i­ly and total strangers. But ulti­mate­ly, the more I work with those char­ac­ters, the more they evolve into them­selves, which means they spin away from me, beyond what I knew or thought I knew about them to a place where it seems that they are in con­trol of who they are and I am mere­ly charged with cap­tur­ing them on paper. If I seem mys­te­ri­ous about it, I don't mean to be, but I myself can­not com­plete­ly under­stand how it all works so I can't expect any­one else to.
A case in point is Teo Levin, the eighty-five-year-old pro­tag­o­nist of my new nov­el, When We Danced on Water. He is a chore­o­g­ra­ph­er and for­mer dancer, but even the com­pa­ny he directs – the Tel Aviv Bal­let – is a prod­uct of my imag­i­na­tion. I pro­vid­ed him with a his­to­ry, a career, lovers, a cre­ative spark, a range of emo­tions and reac­tions, a face, a body, and in turn, he has kept me in line, check­ing some of my cra­zier or duller impuls­es. (He was orig­i­nal­ly far more can­tan­ker­ous than his final, in-print ver­sion; but the grouch­i­ly per­fec­tion­ist bal­let mas­ter was too much of a cliché, and I am grate­ful to Teo for point­ing that out to me.) To my delight and my frus­tra­tion, how­ev­er, peo­ple keep ask­ing me to reveal on what real per­son he is mod­eled. That is delight­ful because it means I have made him real enough to believe, and frus­trat­ing because it should be of no consequence.
Sim­i­lar­ly, I am flat­tered when peo­ple ask how long and where I danced. (I didn't.) Dance, which is Teo's medi­um and art form, takes a promi­nent place in the nov­el, and I had the task of describ­ing it from with­out, as an observ­er, but also from with­in, from what Teo expe­ri­ences when he moves his body to music. For the for­mer I inter­viewed a mar­velous dancer, dance teacher and chore­o­g­ra­ph­er, and for the lat­ter I took dance lessons and learned the basics of bal­let so that I could know what Teo was feel­ing when he stretched his toes into a sharp point or float­ed his arms above his head. I made the lie real for myself; only then could it be real for the reader.
It feels impos­si­ble to plot the course of my life, with all the rever­sals and vicis­si­tudes and sur­pris­es and changes. But per­haps this one ele­ment – my joy of embell­ish­ing the truth – has its own con­tin­u­um, from those detail-rich sto­ries I made up for gram­mar-school class­mates will­ing to lis­ten, to the
detail-rich nov­els
I write for read­ers will­ing to read.
In my life as an adult I have tried to remain scrupu­lous­ly truth­ful, large­ly, I sup­pose, as a reac­tion to all those child­hood lies. And yet, when I tell sto­ries that real­ly hap­pened, I can­not seem to con­trol the impulse to elab­o­rate, to add col­or and tex­ture to the pic­ture I'm draw­ing for my lis­ten­er. It is an occu­pa­tion­al haz­ard I can live with, and one that has served me well.
Evan Fallenberg's most recent nov­el, When We Danced on Water, is now avail­able. He has been blog­ging all week for the Jew­ish Book Coun­cil and MyJew­ish­Learn­ing.
Evan Fal­l­en­berg is an author and trans­la­tor of films, plays, and books, includ­ing Meir Shalev's A Pigeon and a Boy, win­ner of the 2007 Nation­al Jew­ish Book Award for fic­tion. He is the recip­i­ent of the Amer­i­can Library Asso­ci­a­tion Bar­bara Git­tings Stonewall Book Award for Lit­er­a­ture, the Edmund White Award for Debut Fic­tion, and oth­er awards in the Unit­ed States and Israel. In addi­tion to writ­ing and trans­lat­ing, he teach­es lit­er­ary trans­la­tion and fic­tion at Bar-Ilan Uni­ver­si­ty in Tel Aviv and is fac­ul­ty co-direc­tor of Ver­mont Col­lege of Fine Arts Inter­na­tion­al MFA in Cre­ative Writ­ing & Lit­er­ary Trans­la­tion. He is a grad­u­ate of George­town Uni­ver­si­ty and serves as an advis­er to the Sami Rohr Prize for Jew­ish Lit­er­a­ture. He lives in Acre, Israel, where he owns a bou­tique hotel and arts res­i­den­cy center.