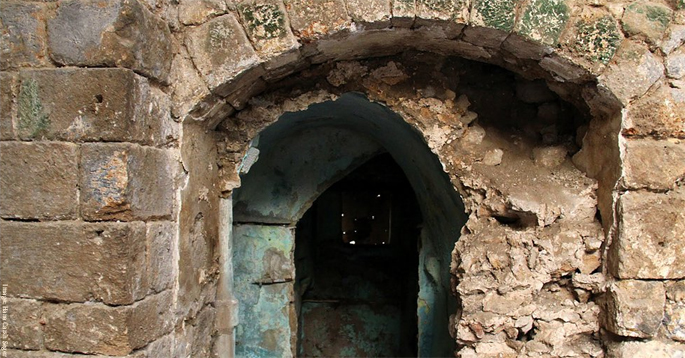 My father was a busi­ness­man in Cleve­land, Ohio. He and I loved each oth­er deeply, even if we didn't see eye-to-eye on so many things. Here is a typ­i­cal exchange I remem­ber quite vividly:
Me: Dad, the unex­am­ined life is not worth liv­ing! (I had recent­ly dis­cov­ered the ancient Greeks, or more like­ly, I'd read a nov­el in which some­one was quot­ing them.)
Dad: Who says? (He was late for golf.)
I some­times resent­ed, some­time envied, his easy-going atti­tude, while I seemed to add dra­ma and com­pli­ca­tions to my life wher­ev­er pos­si­ble. At the top of the dra­ma-and-com­pli­ca­tions list has to be my move to Israel exact­ly thir­ty years ago.
Since then I've raised a fam­i­ly here, had sev­er­al careers and a num­ber of jobs, writ­ten and pub­lished a few nov­els, trans­lat­ed some of Israel's great mod­ern lit­er­a­ture, and taught hun­dreds — oh, thou­sands by now — of stu­dents young and old. It's been immense­ly ful­fill­ing, some­times frus­trat­ing, inces­sant­ly inter­est­ing and has pro­vid­ed a trea­sure trove of expe­ri­ences for the writer in me.
My life and career in Israel have put me in touch with many remark­able peo­ple in the world of cul­ture and the arts, some­thing that has made me feel like an inte­gral part of Israeli soci­ety, instead of an out­sider. Yet one thing has per­sis­tent­ly both­ered me for a good chunk of my thir­ty years in Israel: the feel­ing that I am unable to do a thing about the country's biggest stum­bling block, the fail­ure to achieve peace, or to become that ​"light unto the nations" that so many peo­ple expect­ed would hap­pen. I ache in sym­pa­thy with the way this beau­ti­ful, trou­bled nation makes such remark­able progress in cer­tain spheres while get­ting nowhere in that one. I am mor­ti­fied by my own abil­i­ty to look away from the problem.
Then two years ago I pur­chased a decrepit, cen­turies-old Ottoman ruin in the pre­dom­i­nant­ly Mus­lim Old City of Acre (Akko) on Israel's north­ern sea­coast. I had vague notions of turn­ing it into an apart­ment for myself, a stu­dio for my lit­er­ary activ­i­ties, and an extra apart­ment I could rent out. For the past year I have been engaged in a mas­sive restora­tion and ren­o­va­tion project and have been watch­ing the mir­a­cle of a palace aris­ing from the ruins. What's more, the pur­pose of the build­ing has been evolv­ing as I had the amaz­ing expe­ri­ence of being wel­comed by my neigh­bors and watch­ing the work­ers — most of whom are local — pour their tal­ents and much more (I'd cau­tious­ly call it love) into every stone and crevice.
In the end, this crazy dream has turned into Arabesque: An Arts & Res­i­den­cy Cen­ter in Old Acre (Akko), due to open in the com­ing weeks. My son Micha and our neigh­bor Maha­ran will be co-direc­tors; Maharan's moth­er, Khayet, is the house moth­er (em bay­it, a term I love, as though she gath­ers the whole build­ing in her arms and cod­dles it). And I am its artis­tic direc­tor. To me this is the embod­i­ment of what could and should be in the Mid­dle East: a place where all are wel­come, all cul­tures and lan­guages and reli­gions are respect­ed, all sides have a voice and a role, and art rules.
There have been obsta­cles along the way; there are more in store for us. There have been days when I've asked myself why I need­ed this. But I'm will­ing to wager that even with all the dra­ma and com­pli­ca­tions, all the soul-search­ing and ques­tion­ing that have gone into this project, my father would have been proud and pleased at what his son and grand­son are try­ing to achieve. Inshal­lah, as we say in these parts, that we'll succeed.
Evan Fal­l­en­berg is an award-win­ning nov­el­ist and trans­la­tor and teach­es at Bar-Ilan Uni­ver­si­ty. For more infor­ma­tion about Arabesque: An Arts & Res­i­den­cy Cen­ter in Old Acre, please vis­it the project's IndieGoGo site here.
Relat­ed Content:
Evan Fal­l­en­berg is an author and trans­la­tor of films, plays, and books, includ­ing Meir Shalev's A Pigeon and a Boy, win­ner of the 2007 Nation­al Jew­ish Book Award for fic­tion. He is the recip­i­ent of the Amer­i­can Library Asso­ci­a­tion Bar­bara Git­tings Stonewall Book Award for Lit­er­a­ture, the Edmund White Award for Debut Fic­tion, and oth­er awards in the Unit­ed States and Israel. In addi­tion to writ­ing and trans­lat­ing, he teach­es lit­er­ary trans­la­tion and fic­tion at Bar-Ilan Uni­ver­si­ty in Tel Aviv and is fac­ul­ty co-direc­tor of Ver­mont Col­lege of Fine Arts Inter­na­tion­al MFA in Cre­ative Writ­ing & Lit­er­ary Trans­la­tion. He is a grad­u­ate of George­town Uni­ver­si­ty and serves as an advis­er to the Sami Rohr Prize for Jew­ish Lit­er­a­ture. He lives in Acre, Israel, where he owns a bou­tique hotel and arts res­i­den­cy center.