Ear­li­er this week, Sigal Samuel wrote about envi­sion­ing a mys­ti­cal expe­ri­ence for the twen­ty-first cen­tu­ry against the tra­di­tions of Kab­bal­ah. She is blog­ging here all week as part of the Vis­it­ing Scribe series on The ProsenPeo­ple.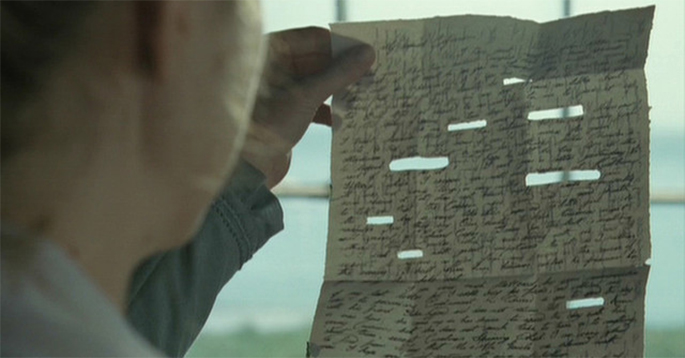 It's a strange irony that a scene I love but ulti­mate­ly had to cut from my nov­el best explains why I wrote the nov­el in the first place.
I'll share part of it with you here. In this delet­ed pas­sage from The Mys­tics of Mile End, an elder­ly and very iso­lat­ed Euro­pean Jew is try­ing, and fail­ing, to read Shakespeare:
More and more often, Glass­man found him­self appeal­ing to the plea­sure of care­ful­ly mea­sured, beau­ti­ful­ly pro­por­tioned words to stave off the specter of the old mis­take that encroached on his mind when every­one else in the world was asleep. If only, if only he could under­stand! Because the words, beau­ti­ful as they were, were hor­ri­bly con­fus­ing. Their mean­ing was gray and dim, like a dream that slipped away at the first signs of day­light. Glass­man hat­ed that night after night he kept brush­ing up against the lim­its of his own abil­i­ties. He want­ed to under­stand. But he had no method, no sys­tem, and no teacher or friend who could help him push those lim­its fur­ther out.

After the war he'd sim­ply read what­ev­er chanced to come his way. As a result, the holes in his knowl­edge of his­to­ry and phi­los­o­phy and sci­ence, like the holes in his vocab­u­lary, were fath­om­less and impos­si­ble to num­ber. Mak­ing his way through a poem or a pas­sage of prose was like hop­ping from slip­pery stone to slip­pery stone in order to cross a riv­er: he sensed, could actu­al­ly phys­i­cal­ly feel, that there were huge gap­ing swaths of mean­ing in between his sol­id points of ref­er­ence, large marshy areas that he dare not step foot in, because who knew where they would lead, what they were made of, and whether he would ever find his way out again?

With a cau­tious toe, he felt around and sought out the words he knew. Some­times these famil­iar words would come in clumps of eight or nine or ten, and when he reached one of these islands he would stand on it for a minute or more, frozen and grate­ful and breath­less, before mov­ing on. It was tempt­ing to stay on these lit­tle islands for­ev­er, but he knew it was impor­tant to keep mov­ing; if he stood in the midst of the same sen­tence for too long, it began to lose its shape, crum­bling first into indi­vid­ual words and then into indi­vid­ual let­ters that broke apart beneath his feet and dis­solved in the water around him. And this was a fear­ful thing, to be strand­ed inside a word, let­ters falling off on all sides, leav­ing the read­er in emp­ty space with noth­ing sol­id to cling to, some­times, but a sin­gle vow­el. And if this sin­gle vow­el should then suc­ceed in slip­ping from his grasp — then, then he was in trou­ble! Then there was noth­ing to anchor him in the blessed world of sound and, spin­ning off into silence, his body could eas­i­ly come unstuck and fly apart from the thing that gave it life: the soul. To ensure safe pas­sage through a stretch of lan­guage the read­er had to race, and yet rac­ing for pages and pages at a time, across increas­ing­ly sparse and slip­pery stones, was in itself exhaust­ing and soul-crush­ing work.
You can prob­a­bly see why this pas­sage got cut, right? It doesn't push the plot for­ward; the action is all inter­nal. But I admit that it has a spe­cial place in my heart. It fea­tures a char­ac­ter who counts on lan­guage to keep him sane, who uses words' con­crete sounds to moor him when he's adrift in silence — only to find that words them­selves are not sta­ble berths or quays or jet­ties; they're con­stant­ly threat­en­ing to come apart. And if they come apart, you come apart, too.
I both relate and don't relate to Glassman's expe­ri­ence. Like my char­ac­ter, I read to keep body and soul togeth­er. But I write to make them fly apart.
And that fly­ing-apart, when it's inten­tion­al­ly pro­voked, is the best feel­ing I know. It's what made me write this book in the first place.
I remem­ber how and where I did it: night after night after night in a bleak uni­ver­si­ty library. I was sur­round­ed by unglam­orous flu­o­res­cent light­ing and stu­dent meal smells, an end­less ramen haze. I always chose the same seat, fac­ing a blank white wall. Every night I'd sit there for four hours, from 8:00, when I fin­ished din­ner, until mid­night, when the jan­i­tor would shoo me out and lock up the building.
My goal in those hours was to put down 1000 words; good or bad, it didn't mat­ter. At first it was hard — painful — to make myself face the blank white of my com­put­er screen. But after about twen­ty min­utes of typ­ing, some­thing hap­pened. It wasn't just that I'd sud­den­ly remem­ber for­got­ten moments from child­hood, or find myself hear­ing a character's voice that oth­ers had warned me I wouldn't be able to access; ideas would come fly­ing out of my fin­ger­tips that I nev­er knew I had in me.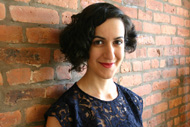 At the risk of sound­ing like one of my crazy, mys­ti­cism-obsessed char­ac­ters, I'm just going to go ahead and say it: In those moments, the act of writ­ing itself felt like a Kab­bal­is­tic practice.
The medieval mys­tics' med­i­ta­tions were noth­ing if not tech­niques for achiev­ing altered states of con­scious­ness. That's exact­ly what writ­ing fic­tion does for me. It alters my con­scious­ness in a way that opens me up to some­thing beyond myself. It allows some Oth­er — call it a dyb­buk, call it my sub­con­scious — to tem­porar­i­ly inhab­it my con­scious mind and take over, pro­duc­ing things that are much bet­ter than any­thing I'd be able to pro­duce if it were ​"just me" sit­ting there.
For this rea­son, writ­ing fic­tion always feels to me like cheat­ing. My dirty secret is that I feel I'm not a cre­ator but a stenog­ra­ph­er, a tran­scrip­tion­ist. But what can I do? It's still the best feel­ing I know.
Sigal Samuel is an award-win­ning fic­tion writer, jour­nal­ist, essay­ist, and play­wright. Orig­i­nal­ly from Mon­tre­al, Sigal now lives and writes in Brook­lyn. The Mys­tics of Mile End is her first novel.
Relat­ed Content:
Sigal Samuel is a Staff Writer for Vox​'s ​"Future Per­fect." She writes about arti­fi­cial intel­li­gence, neu­ro­science, ethics, and the inter­sec­tion of tech­nol­o­gy and reli­gion. Pre­vi­ous­ly, she was the Reli­gion Edi­tor at The Atlantic. Her award-win­ning jour­nal­ism has also been pub­lished in out­lets like Buz­zFeed, The Dai­ly Beast, The Rum­pus, and Elec­tric Lit­er­a­ture. She has appeared on NPR, BBC, and CBC. Sigal's nov­el, The Mys­tics of Mile End, tells the sto­ry of a dys­func­tion­al fam­i­ly deal­ing with mys­ti­cism, mad­ness, and math­e­mat­ics in Mon­tre­al. It was nom­i­nat­ed for the Inter­na­tion­al Dublin Lit­er­ary Award and won a Cana­di­an Jew­ish Lit­er­ary Award. Sigal earned her MFA in Cre­ative Writ­ing from the Uni­ver­si­ty of British Colum­bia and her BA in Phi­los­o­phy from McGill University.