Ear­li­er this week, Sigal Samuel wrote about a key delet­ed scene to The Mys­tics of Mile End and envi­sion­ing a mys­ti­cal expe­ri­ence for the twen­ty-first cen­tu­ry against the tra­di­tions of Kab­bal­ah. She is blog­ging here all week as part of the Vis­it­ing Scribe series on The ProsenPeo­ple.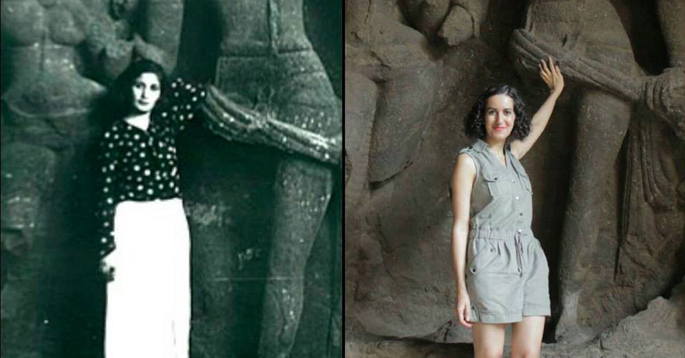 "Is your nov­el auto­bi­o­graph­i­cal?" That's the ques­tion I (and prob­a­bly all nov­el­ists) get asked most often. While I was in the process of writ­ing The Mys­tics of Mile End, I would always answer ​"No." Lit­tle did I know I was lying to people.
I thought I was writ­ing a nov­el about a Kab­bal­ah-obsessed fam­i­ly because my father was a pro­fes­sor of Kab­bal­ah, which meant I'd grown up with easy access to Jew­ish mys­ti­cal texts — sim­ple as that. Only after I fin­ished writ­ing the book did I find out that my family's Kab­bal­is­tic con­nec­tion actu­al­ly went much deep­er — and much far­ther back.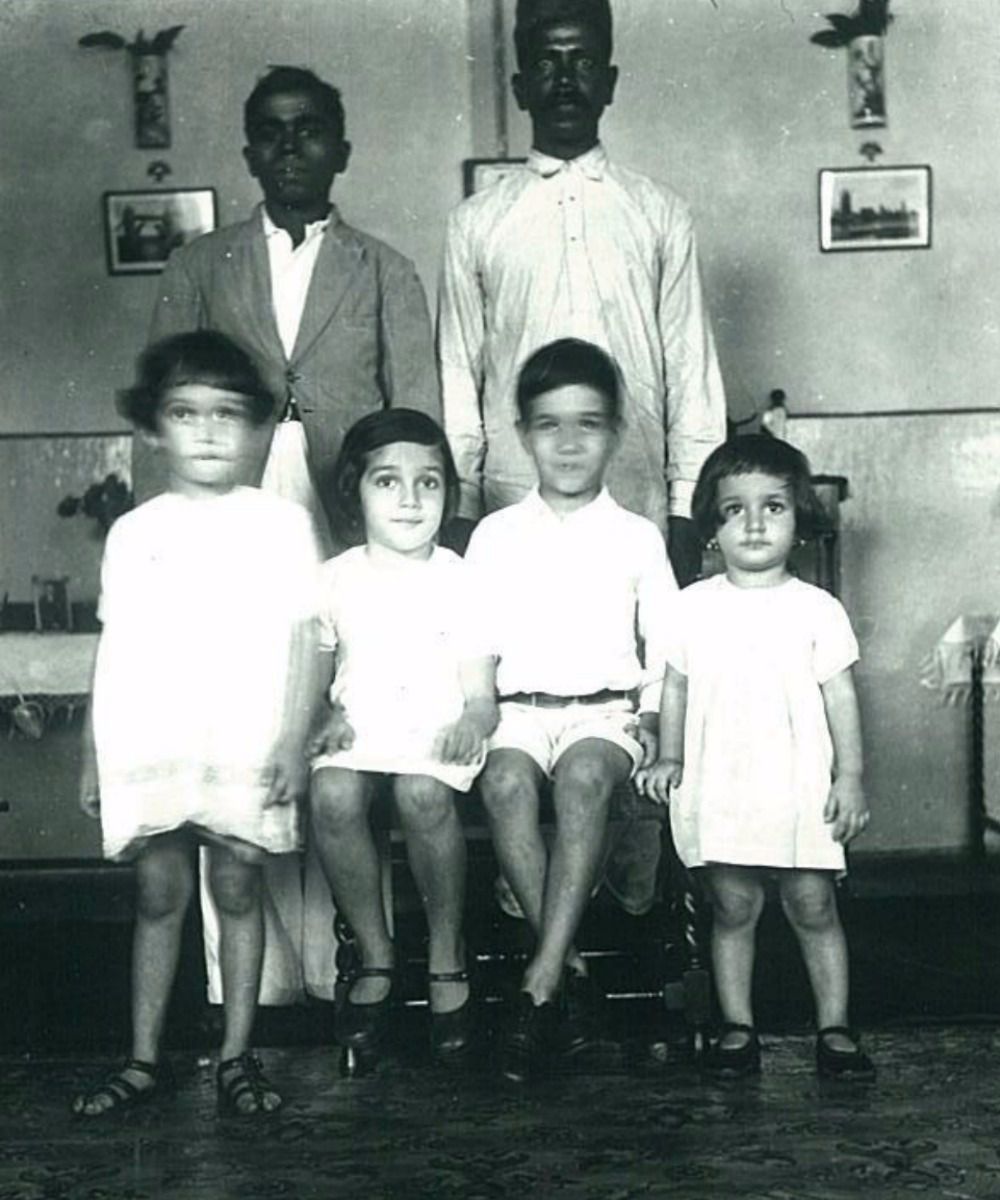 The real­iza­tion came on Passover, when I went home to Mon­tre­al for a seder with my dad and my grand­moth­er. She's an Indi­an Jew, born and raised in Mum­bai. I watched her take the seder plate's egg and peel it with neu­rot­ic care­ful­ness, mak­ing sure to cap­ture every tiny bit of eggshell in a nap­kin. When I asked why she was being so insane­ly pre­cise about it, she shrugged. ​"I don't know," she said, ​"it's just some­thing my moth­er and grand­moth­er did, and I learned to han­dle food from them, so I do it, too."
Mean­while, my dad start­ed smil­ing across the table. ​"I know why she does it," he said. ​"It's a Kab­bal­is­tic rit­u­al." He explained that her way of han­dling an egg was root­ed in the mys­ti­cal idea of the Shat­ter­ing of the Ves­sels. Accord­ing to the Kab­bal­ists, when the light of the divine poured down into the ten ves­sels that gave rise to all of cre­ation, the force of its holi­ness shat­tered them. Bit of the bro­ken ves­sels went tum­bling down into dark­ness, and that was the begin­ning of evil. My grand­moth­er is care­ful not to let a sin­gle shard of shell escape because of a fear of let­ting evil into the world.
For a moment, I was dumb­struck. Then I said: ​"But, wait. Her moth­er and grand­moth­er were not edu­cat­ed women, so how could they have known about this Kab­bal­is­tic idea?"
My dad looked sur­prised. ​"What do you mean? Don't you know that your great-great-grand­fa­ther was a famous Kab­bal­ist in Mum­bai? That the Jews of the city would come to study mys­ti­cism with him? That his home was known as Beit Kab­bal­ah, the House of Kab­bal­ah? That leg­end has it he died when some­one inter­rupt­ed him in the mid­dle of a dan­ger­ous Kab­bal­is­tic med­i­ta­tion practice?"
Well, no, I didn't know — because nobody told me!
I spent a while feel­ing shocked (and, let's face it, a bit ticked off) that they'd nev­er both­ered to tell me this cool bit of fam­i­ly lore. Then I real­ized that maybe it was my fault. After all, I'd nev­er asked.
Now, I start­ed ask­ing, with a vengeance. I gath­ered up all my grandmother's mem­o­ries of life in India, got on a plane and flew to Mumbai.
On this trip, which I end­ed up chron­i­cling for the For­ward, I didn't man­age to find any tan­gi­ble traces of my great-great-grand­fa­ther and his Beit Kab­bal­ah. But I did find out that my great-grand­fa­ther had been a Freema­son — and pos­si­bly also a Theosophist.
The Theosophists were a secret soci­ety that blend­ed the mys­ti­cal tra­di­tions of many reli­gions, putting a heavy empha­sis on Kab­bal­ah. There were plen­ty of Jew­ish Theosophists in Mum­bai in the ear­ly 1900s.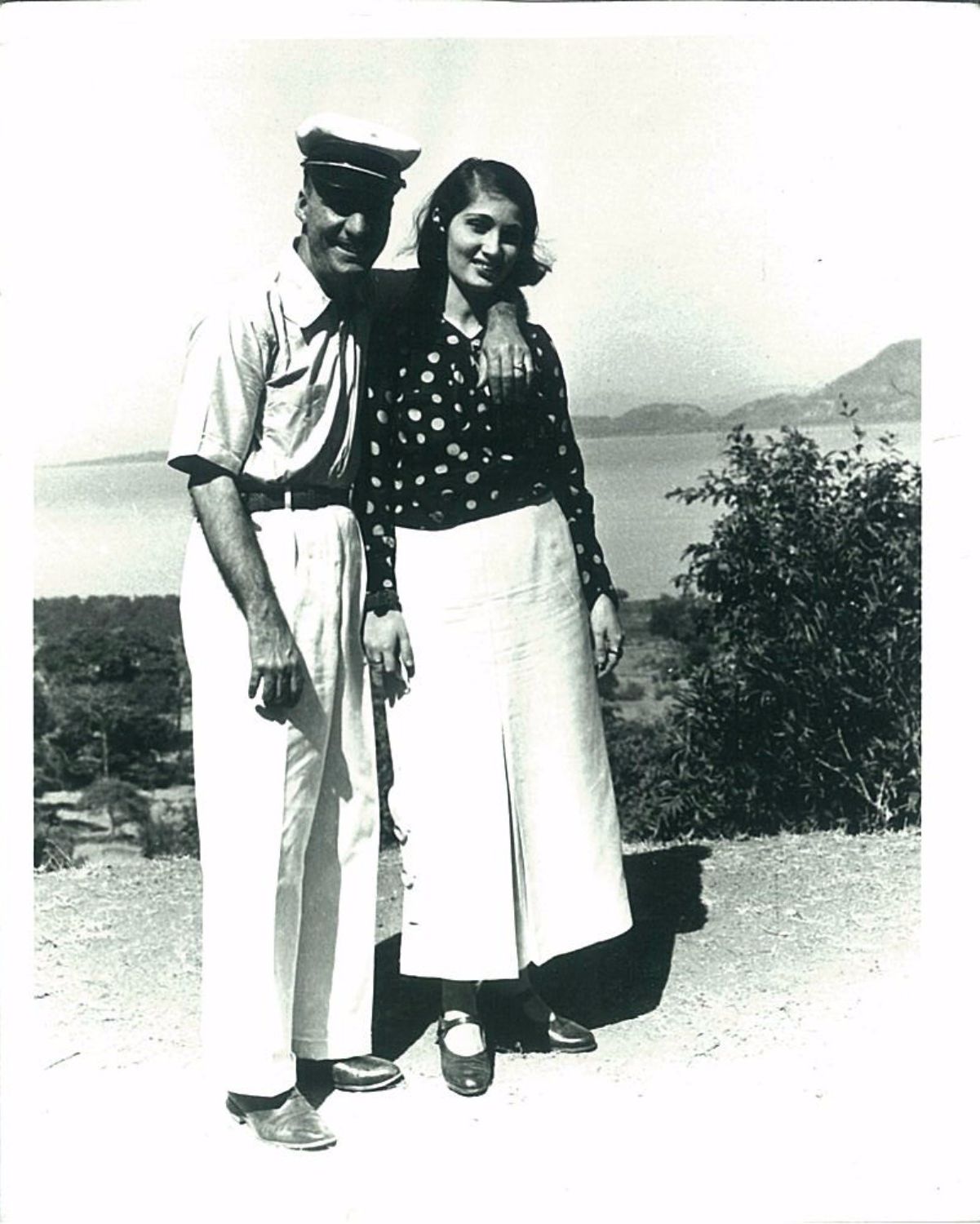 In 1925, they formed their own sub­group called the Asso­ci­a­tion of Hebrew Theosophists, and their leader was Reuben Ani, a Jew relat­ed to me by marriage.
I start­ed to become obsessed with the idea that my great-grand­fa­ther might have been a Theosophist. And so, even­tu­al­ly, I tracked down Mumbai's con­tem­po­rary Theo­soph­i­cal Soci­ety and crashed one of their meet­ings. Though they ini­tial­ly tried to shoo me away, they were impressed when they heard about my ances­try. They end­ed up ini­ti­at­ing me into their secret soci­ety, call­ing me ​"Sis­ter Sigal" and ask­ing me to recite bless­ings in Hebrew.
In this way, writ­ing my nov­el not only led me to dis­cov­er my own family's roots — it also led me on an obses­sive Kab­bal­is­tic search that eeri­ly resem­bles the search of my char­ac­ters, col­laps­ing the gap between them and me, between fic­tion and autobiography.
Sigal Samuel is an award-win­ning fic­tion writer, jour­nal­ist, essay­ist, and play­wright. Orig­i­nal­ly from Mon­tre­al, Sigal now lives and writes in Brook­lyn. The Mys­tics of Mile End is her first novel.
Relat­ed Content:
Rachel Can­tor: Passover in Pakistan
Elana Ben­jamin: Four Gen­er­a­tions of Lunch, from India to Australia
Sigal Samuel is a Staff Writer for Vox​'s ​"Future Per­fect." She writes about arti­fi­cial intel­li­gence, neu­ro­science, ethics, and the inter­sec­tion of tech­nol­o­gy and reli­gion. Pre­vi­ous­ly, she was the Reli­gion Edi­tor at The Atlantic. Her award-win­ning jour­nal­ism has also been pub­lished in out­lets like Buz­zFeed, The Dai­ly Beast, The Rum­pus, and Elec­tric Lit­er­a­ture. She has appeared on NPR, BBC, and CBC. Sigal's nov­el, The Mys­tics of Mile End, tells the sto­ry of a dys­func­tion­al fam­i­ly deal­ing with mys­ti­cism, mad­ness, and math­e­mat­ics in Mon­tre­al. It was nom­i­nat­ed for the Inter­na­tion­al Dublin Lit­er­ary Award and won a Cana­di­an Jew­ish Lit­er­ary Award. Sigal earned her MFA in Cre­ative Writ­ing from the Uni­ver­si­ty of British Colum­bia and her BA in Phi­los­o­phy from McGill University.