Excerpt from The Hands of Peace: A Holo­caust Survivor's Fight for Civ­il Rights in the Amer­i­can South by Mar­i­one Ingram.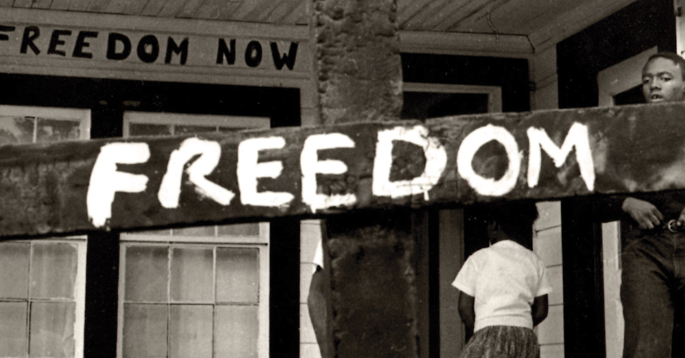 It was exhil­a­rat­ing to be so involved in the strug­gle to com­bat cen­turies of racial sub­ju­ga­tion. Like oth­ers, I had vol­un­teered for the task in Mis­sis­sip­pi because I believed that Mis­sis­sip­pi was where the need was great­est, where oppres­sion was a way of life and a fre­quent cause of death. Per­haps because of what had been done to my fam­i­ly and oth­ers like them, I felt that the cause of African Amer­i­cans was mine also and that I owed it to my past and to our mutu­al future to inter­vene. But if I had been moved to come to Mis­sis­sip­pi main­ly by feel­ings of anger and duty, these were soon replaced by the some­what deliri­ous feel­ings of an affair of the heart.
Yes, I missed my hus­band and three-year-old son; in fact, missed them more and more every day. Lying on my side I missed the feel of Daniel's shoul­der beneath my cheek and his slight­ly hairy chest beneath my arm. That was my right­ful place, the place where I basked in his love and he in mine, and we in ours for our son. It was a place of arousal — we nev­er wore paja­mas — as well as relax­ation, of dreams and somber reflec­tion, con­tent­ment and deep yearn­ing, even tears. It was my one most spe­cial place and I missed it.
What's more, I was even more in love with Daniel now than when the bogus Dr. Black pro­nounced us hus­band and wife. In Mis­sis­sip­pi, it was sun­shine clear that Daniel's trust was my most valu­able asset. I thought I was prob­a­bly the only SNCC work­er then in Mis­sis­sip­pi who had left a tod­dler and lov­ing hus­band at home. I had come know­ing that many peo­ple there and even a few in DC would say that I should have stayed at home and must be out for sex­u­al adven­ture. Nei­ther accu­sa­tion both­ered me, although I knew the impor­tance of deny­ing evil-thinkers ammu­ni­tion. Both Daniel and I under­stood that racism is harm­ful to all chil­dren and want­ed to be able to look ours in the eye when he asked lat­er on what we had done to oppose it. Giv­en my expe­ri­ence with the racial geno­cide that would lat­er be called the Holo­caust, which few SNCC work­ers knew much about and, so far as I knew, none had shared, I prob­a­bly would have gone to Mis­sis­sip­pi even if Daniel had insist­ed that it was too dan­ger­ous, but it was my good for­tune to have his full support.
Each morn­ing I awoke excit­ed by the chal­lenges that lay ahead, and each day I became more attached to the peo­ple I lived and worked with. I loved them for the dan­gers they had passed as well as for the con­tent of their char­ac­ter. I adored their cool as they invoked the wrath of Mr. Char­lie, their stub­born dig­ni­ty in the face of intim­i­da­tion and deri­sion, their deft skew­er­ing of pre­ten­sions and their irre­press­ible humor before, after, and even dur­ing a con­fronta­tion. But most of all I loved them for their warmth and open­ness to me, for shar­ing their vul­ner­a­bil­i­ty as well as their strength,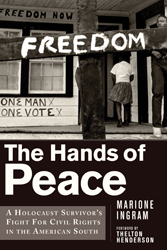 and for allow­ing me to nest in their affections.
In my expand­ed emo­tion­al state, I wrote to Daniel, telling him that I had been ​"seduced by an intan­gi­ble," and was suf­fer­ing from ​"a dis­ease called Mis­sis­sip­pi." I said it was ​"a seduc­tion of the mind," but that ​"every third day I have a minute of lucid­i­ty in which I see Mis­sis­sip­pi as it is." I also wrote that I saw the law as the oppres­sor, and that ​"the KKK holds its meet­ings in police sta­tions." I con­fessed that I feared that I would not escape from Mis­sis­sip­pi even if I left it, since ​"I have Mis­sis­sip­pi in my blood, and the dis­ease has tak­en hold." But ​"free­dom will pro­vide a cure," I con­tin­ued, and we would see a new day of hon­or and dig­ni­ty ​"when a man no longer has to be afraid but can be a man in every sense of the word." I waxed fever­ish about our need to suc­ceed, say­ing that ​"it is only through Mis­sis­sip­pi and because of her that we will change Amer­i­ca into what it can and should be."
As a for­mer south­ern­er, Daniel wor­ried con­stant­ly about my safe­ty, but was nev­er less than ful­ly sup­port­ive. He con­veyed no hint of reproach or dis­cour­age­ment, but assured me that he and Dan­ny were doing fine and were get­ting con­sid­er­able help from friends, espe­cial­ly from our dear friend Ber­nice Hooks, who made sure Dan­ny received hands-on mater­nal affec­tion by tak­ing him into her extend­ed fam­i­ly on many week­ends. My moth­er, how­ev­er, respond­ed to my let­ters with brief notes say­ing that I should return at once to my hus­band and child, where I belonged. Although I did not doubt that she was con­cerned for my safe­ty, her tone made it clear that she believed I was shirk­ing my basic duty as a wife, albeit for a laud­able cause.
Excerpt­ed with per­mis­sion from Mar­i­one Ingram. Copy­right 2015, Sky­horse Pub­lish­ing, Inc.
Relat­ed Content: