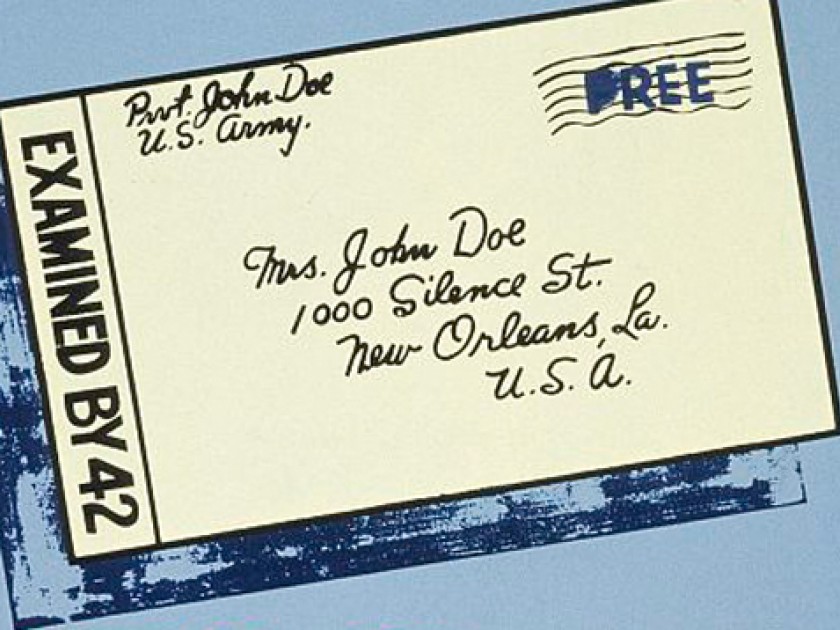 Anne Raeff is the author of the nov­el Win­ter Kept Us Warm (Coun­ter­point Press). She is blog­ging here as part of the Jew­ish Book Coun­cil's Vis­it­ing Scribe series.
In the sum­mer of 2008, my wife, Lori and I went to New Jer­sey to spend time with my father, who had recent­ly been diag­nosed with amy­otroph­ic lat­er­al scle­ro­sis (A.L.S.), more com­mon­ly known as Lou Gehrig's dis­ease. My father's con­di­tion was dete­ri­o­rat­ing rapid­ly. He kept falling. Though for most of his adult life he had start­ed his day with writ­ing let­ters, his fin­gers were no longer strong enough to type, so I became his sec­re­tary, typ­ing as he dic­tat­ed. The let­ters usu­al­ly went some­thing like this: I am sor­ry that it has tak­en me longer than usu­al to respond to your let­ter, but I find that with each day I have less and less strength … My daugh­ter, Anne, has been so kind as to offer her sec­re­tar­i­al ser­vices, so I am tak­ing this oppor­tu­ni­ty to write now, though, alas, I can­not take pen in hand to do so. My par­ents had recent­ly moved to an apart­ment in a retire­ment res­i­dence, and my wife, my sis­ter, and I stayed in their almost emp­ty house, my child­hood home. In addi­tion to help­ing my father and spend­ing as much time as pos­si­ble with him, we took care of the final tasks of prepar­ing the house to go on the market.
At the end of the sum­mer the house was ready, my father had giv­en up try­ing to walk and was per­ma­nent­ly in a wheel­chair, and we had to say good­bye. I am a high school teacher and the school year was start­ing, so I reluc­tant­ly went home to San Fran­cis­co. A week after my return, a pack­age from my father arrived in the mail. It is time for you to be the keep­er of these doc­u­ments now, the note said. In the box were three sets of doc­u­ments. They are what I like to con­sid­er my most pre­cious inher­i­tance. The first set con­tained my mater­nal grand­par­ents' pass­ports issued in 1938 by the Ger­man Reich. They were stark doc­u­ments. On each of their cov­ers was an eagle with its wings spread, sit­ting atop a swasti­ka. The pass­ports con­tained the visas and seals track­ing my moth­er's fam­i­ly's escape from Vien­na to safe­ty: Ams­ter­dam, Pana­ma, Chile, and final­ly Bolivia. The sec­ond group of papers con­sist­ed of my father's exit and tran­sit visas from France through Spain to Por­tu­gal, and then to the Unit­ed States. He did not have a pass­port. Up until my father left Europe in 1941 at the age of eigh­teen, he had lived almost all of his life as a state­less refugee. My grand­par­ents were Russ­ian Men­she­viks, Social­ists who, in con­trast to the Bol­she­viks, did not believe in vio­lent rev­o­lu­tion. Still, in the ear­ly days, they sup­port­ed the U.S.S.R, and my grand­fa­ther, an engi­neer, was sent by the Sovi­et gov­ern­ment to Berlin to over­see the pur­chase of indus­tri­al equip­ment. In 1926, when my father was three, my grand­fa­ther was called back to the Sovi­et Union, but my grand­par­ents decid­ed, due to the increas­ing­ly total­i­tar­i­an direc­tion of Stal­in's rule, not to go home, becom­ing by that sim­ple act of self-pro­tec­tion, state­less — cit­i­zens of nowhere.
The final group of doc­u­ments was a sep­a­rate, famil­iar fold­er that con­tained twen­ty-five sheets of onion­skin paper. Upon each sheet was a let­ter typed in Ger­man accom­pa­nied by my father's awk­ward Eng­lish trans­la­tion. The let­ters were all dat­ed June, July, or August of 1944 and were writ­ten by Ger­man pris­on­ers of war at the P.O.W. camp in Ari­zona where my father was sta­tioned. Not even a year after arriv­ing in the U.S., my father had been draft­ed, and since he suf­fered from asth­ma and was not fit for com­bat, he served the war effort as an inter­preter and a cen­sor. After the war, my father went on to become a pro­fes­sor of Russ­ian his­to­ry. Record­ing these let­ters was, per­haps, my father's first act as an historian.
When he first showed me these let­ters, he made no com­ment except to laugh and say that copy­ing them was the most dan­ger­ous thing he had done as a sol­dier. When I fin­ished read­ing them, he put them away with­out ask­ing for my com­ments, so I nev­er told him that I found them dis­ap­point­ing, banal even. They were most­ly about being home­sick and how at the camp they were giv­en cig­a­rettes and choco­lates and ice cream. Some of them praised the Führer or wor­ried about the out­come of the war, but I want­ed more. I sup­pose I want­ed to hate these sol­diers, but there was­n't enough cru­el­ty and hatred in their words to stir up such an extreme emotion.
Despite my dis­ap­point­ment, I was drawn to the let­ters and, often, when my par­ents were out, I took them out of the file behind my father's desk and reread them. I did not read them to imag­ine the atroc­i­ties that they had com­mit­ted or wit­nessed. I read them imag­in­ing what it was like for my father to read them, to be con­front­ed with the yearn­ings and fears, the sor­rows and small plea­sures of these sol­diers, who, before they were cap­tured, had been fight­ing for a regime whose prin­ci­pal goal was to rid the world of peo­ple like my father and his fam­i­ly. I imag­ined him trem­bling with anger. I imag­ined how dif­fi­cult it must have been for him not to destroy the let­ters and, on top of that, to record them, know­ing that so many peo­ple in Europe would nev­er get the chance to write to their loved ones, let alone have their thoughts pre­served for pos­ter­i­ty. It was this act of imag­i­na­tion that led me, so many years lat­er, to write my nov­el Win­ter Kept Us Warm. Indeed, every time I sat down at my desk to work on the book, I thought of my father, the young asth­mat­ic refugee, the sol­dier, the Jew, record­ing for pos­ter­i­ty the let­ters of the enemy.
As the nov­el began to take shape, the P.O.W. camp in Ari­zona became essen­tial to the sto­ry. Yet, just as my father nev­er wrote a book or arti­cle about the Ger­man pris­on­ers, I too did not write about them. In Win­ter Kept Us Warm, the chap­ters that take place at the camp focus instead on what for me was the most com­pelling of my father's P.O.W. sto­ries. It is the tale of two Uzbeks, a father and son, who had not even known there was a war going on, but had been swept up by what my father called ​"the claws of his­to­ry" and land­ed in the camp in Ari­zona. It was a sto­ry that I asked my father to tell me over and over again; he always agreed, even though it made me cry.
Still, though the let­ters are not part of my book, they are always near­by when I write. I keep them in a draw­er in my desk, my father's desk that I have also inher­it­ed. It is the desk he sat at to write about his­to­ry and the one I sit at now to write fic­tion. So, I sup­pose the let­ters are part of the sto­ry after all. They are part of my father's sto­ry, which is part of my sto­ry. They remind me that his­to­ry is always part of the story.
Anne Raeff is the author of Win­ter Kept Us Warm (Coun­ter­point Press). Her short sto­ry col­lec­tion,The Jun­gle Around Uswon the 2015 Flan­nery O'Con­nor Award for Short Fic­tion. The col­lec­tion is also a final­ist for the Cal­i­for­nia Book Award and was onThe San Fran­cis­co Chron­i­cle's100 Best Books of 2017 list. Her sto­ries and essays have appeared inNew Eng­land Review,ZYZZY­VA, andGuer­ni­caamong oth­er places. Her first nov­elClara Mond­schein's Melan­cho­liawas pub­lished in 2002. She is proud to be a high school teacher and works pri­mar­i­ly with recent immi­grants. She too is a child of immi­grants and much of her writ­ing draws on her fam­i­ly's his­to­ry as refugees from war and the Holo­caust. She lives in San Fran­cis­co with her wife and two cats.