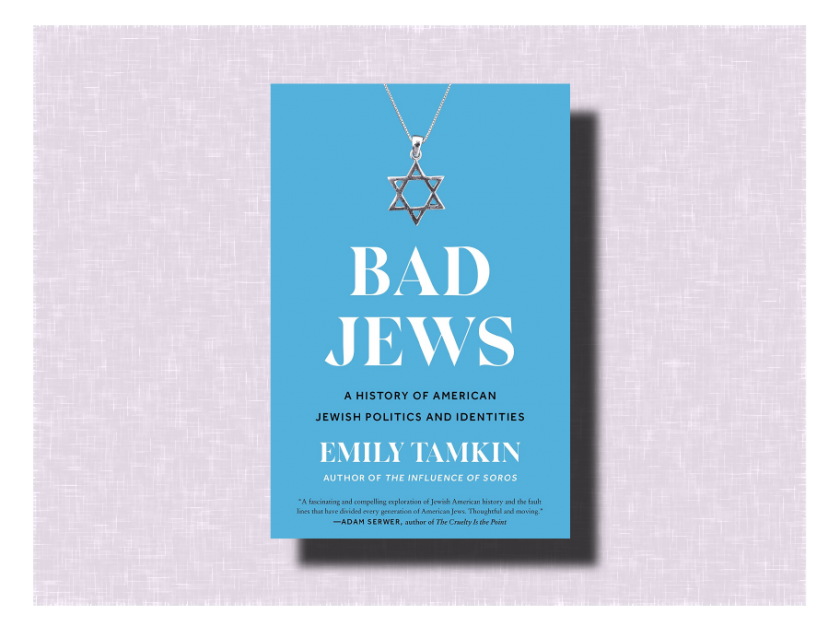 There are two things that I believe to be true.
The first is that you can­not tell some­one else's sto­ry for them. It is a fun­da­men­tal­ly pre­sump­tu­ous thing to do. To tell some­one that you know more about them than they know about them­selves is to take their dig­ni­ty from them.
But the sec­ond is that not all of our sto­ries are com­pat­i­ble. For that mat­ter, not all of the sto­ries we tell our­selves about our­selves are whol­ly true, or complete.
To take one exam­ple: There is one nar­ra­tive Jew­ish fam­i­lies – -such as my own — hold dear. In this sto­ry, Jews fled to the Unit­ed States from East­ern Europe in the late nine­teenth and ear­ly twen­ti­eth cen­turies, escap­ing dis­crim­i­na­tion, vio­lence, and tragedy, and arrived here to work hard, over­come obsta­cles, and not only sur­vive, but thrive.
And this is true. But it is also true that some Ashke­nazi Jews dis­crim­i­nat­ed against their Sephar­di core­li­gion­ists, con­test­ing that the lat­ter were even Jews at all. So, too, is it true that many Amer­i­can Jews in the ear­ly twen­ti­eth cen­tu­ry rec­og­nized the pow­er of white­ness, and clung to it, dis­parag­ing Black Amer­i­cans in word and deed, ben­e­fit­ing from America's racial hier­ar­chy. It is also true that this nar­ra­tive leaves out, for exam­ple, Jews who came over from Iran and the Sovi­et Union in the late twen­ti­eth cen­tu­ry, and cen­ters a cer­tain type of Amer­i­can Jew in the Amer­i­can Jew­ish story.
Anoth­er more per­son­al exam­ple: My hus­band is not Jew­ish, and there are peo­ple for whom inter­mar­riage is con­sid­ered a great threat to Jew­ish con­ti­nu­ity, and indeed to Jew­ish­ness itself. Some of them even write op-Eds and give speech­es and inter­views about how mar­riages like mine jeop­ar­dize Amer­i­can Jew­ish life. Their sto­ry is such that they can­not accept mine.
And should I accept their sto­ries? Those of us who want to prac­tice a Jew­ish­ness that is inclu­sive, plu­ral­is­tic, and open — what do we do with sto­ries that are exclu­sive, rigid, and closed?
Those of us who want to prac­tice a Jew­ish­ness that is inclu­sive, plu­ral­is­tic, and open — what do we do with sto­ries that are exclu­sive, rigid, and closed?
The ten­sion between these two truths — that we each have our own sto­ry that we decide for our­selves, and that not all of these sto­ries are com­plete or com­pat­i­ble — is at the heart of my new book, Bad Jews. The debate over inter­mar­riage is one exam­ple, but there are oth­ers. In the 1950s, 60s, and 70s some Jews felt that sup­port­ing the Civ­il Rights move­ment was cen­tral to Amer­i­can Jew­ish iden­ti­ty. Oth­ers believed that their focus should be on caus­es that impact­ed the major­i­ty of Jew­ish peo­ple more direct­ly. Each of these groups was con­duct­ing them­selves in accor­dance with their own inter­pre­ta­tions of Jew­ish history.
One of the defin­ing fea­tures of Amer­i­can Jew­ish­ness is that there are many dif­fer­ent ways to be Jew­ish in this coun­try. It's one of the things I per­son­al­ly enjoy most about being an Amer­i­can Jew — that I can change my mind about what that means. But it also means sit­ting with these two truths.
What I have set­tled on is that while we are enti­tled to our sto­ries, we are not enti­tled to our own facts. When it comes to his­tor­i­cal record, it does not need to be inher­ent­ly undig­ni­fied or dis­re­spect­ful to chal­lenge or com­pli­cate the nar­ra­tive. If I say, ​"your fam­i­ly ben­e­fit­ted from white­ness," I am not say­ing, ​"and so they did not suf­fer." Both can be true. And there is anoth­er truth, too: What sto­ries peo­ple tell them­selves are ulti­mate­ly reflec­tions on them, and only on them. A per­son who is threat­ened by inter­mar­riage or who feels it is not Jew­ish may feel that. That is their sto­ry, but it isn't the only story.
And this is how — for now, any­way — I can begin to try to solve the pluralist's para­dox, if only for myself. Peo­ple are allowed to have their sto­ries. But I am allowed to try to fig­ure out my own nar­ra­tive. We all are.
Emi­ly Tamkin is the senior edi­tor, US at the New States­man. She is the author of Bad Jews and the Influ­ence of Soros. Pre­vi­ous­ly, she cov­ered for­eign affairs on staff at For­eign Pol­i­cy and Buz­zFeed News. Her work has appeared in the Boston Globe, the New York Times, Politi­co, and the Wash­ing­ton Post, among oth­er pub­li­ca­tions. She lives in Wash­ing­ton, DC.