On Mon­day, Tom Fields-Mey­er took a look at autism and God. He will be blog­ging all week for the Jew­ish Book Coun­cil and MyJew­ish­Learn­ing.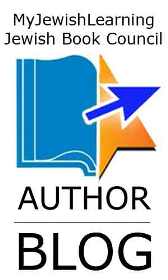 Every Sat­ur­day morn­ing, I ask my son Ezra the same ques­tion. As our fam­i­ly pre­pares to head out for the walk to syn­a­gogue, I stop Ezra with five words before he gets to the door:
"
Do you have your books?"
It's an unusu­al selec­tion, but Ezra, who is
15
, is a sin­gu­lar kid. High-func­tion­ing autism makes it dif­fi­cult for him to sit in one place, whether that place is his math class­room, a restau­rant booth, or the pews of our neigh­bor­hood
shul
. Since he was young, the one thing that could get Ezra to sit still was a book.
He'd take The Cat in the Hat on the school bus to ease the tran­si­tion from school to home. He'd sit at the local piz­za par­lor, por­ing over Richard Scar­ry pic­ture books. And in syn­a­gogue he always had his red backpack.
His teach­ers say that read­ing is among his sig­nif­i­cant deficits. At his spe­cial-needs school, Ezra takes a reme­di­al read­ing class designed to improve com­pre­hen­sion and flu­en­cy. But that would sur­prise the peo­ple who know him from syn­a­gogue, the ones who would hard­ly rec­og­nize my son with­out his head buried in a book.
The truth is that he does strug­gle with long pas­sages of writ­ing — dry sci­ence text­books, say, or young adult nov­els. But for what spe­cial­ists call his ​
"
top­ics of inter­est" — prin­ci­pal­ly ani­mals and ani­mat­ed movies — Ezra has end­less focus, and an uncan­ny abil­i­ty to absorb and remem­ber facts.
That's what he's often doing in shul while the rest of the
minyan
is pay­ing atten­tion to the Torah read­ing or that week's ser­mon (or, occa­sion­al­ly, dozing).
Like many peo­ple with autism, Ezra tends to iso­late him­self, but in syn­a­gogue, the books con­nect him. Peo­ple sit­ting near­by take notice, and he'll show them what he's read­ing. Or he'll make his way to the lob­by, where my wife and I some­times find him sit­ting on the floor, shar­ing a book with a young child.
Tran­si­tions can be dif­fi­cult for kids like Ezra, but hav­ing a book is a way to bring his world with him and make almost any place com­fort­able and secure. Hav­ing his books with him has helped make syn­a­gogue a sec­ond home for Ezra, and a hap­pi­er place for the rest of the family.
Occa­sion­al­ly, we're run­ning late on a Sat­ur­day morn­ing and rush out the door. Then, halfway to the syn­a­gogue, I real­ize we've for­got­ten the red back­pack. That used to mean cer­tain dis­as­ter. One of the delights of watch­ing Ezra enter the teen years has been his increas­ing self aware­ness, his grow­ing abil­i­ty to han­dle the unexpected.
"
You want me to go back and get your books?" I ask.
"No, that's okay," he says with a smile. ​"I'll just think about them."
Tom Fields-Mey­er is the author of Fol­low­ing Ezra.
Tom Fields-Mey­er
is the author of
Fol­low­ing Ezra
, a mem­oir about learn­ing from his autis­tic son. A for­mer senior writer for Peo­ple, he has writ­ten for dozens of pub­li­ca­tions, includ­ing
The New York Times
Mag­a­zine and
The Wall Street Jour­nal
.